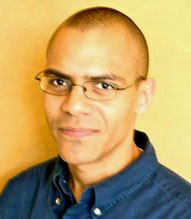 Link: ELGL Spreads Across the Country

"Cross between The Atlantic magazine and Buzzfeed"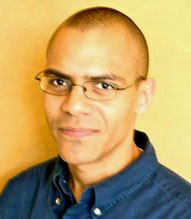 Welcome to our new member feature. We've all heard the excuse "I'm too busy" too many times so we've simplified our new member feature to illicit short, meaningful responses.
Russell Brunson is the Administrative Services Manager in the City of Half Moon Bay, CA. Previously, Russell was Deputy Director of the Peninsula Conflict Resolution Center and Development Director for the National Center for Conflict Resolution Education. Russell holds an undergraduate degree in labor economics and American history from Columbia University. He received his J.D. from the Benjamin N. Cardozo School of Law with a focus on Alternative Dispute Resolution and Family Law. His training in Alternative Dispute Resolution methods was completed at the Kulkin Clinic of Dispute Resolution at the Cardozo Law School and Victim Services of Manhattan and Brooklyn.
What I Am Motivated By: Seeing and helping positive change made in my community
What I Wish Local Government Did Better: Civic engagement
What I Am Watching:


New York Mets baseball
What I Am Reading: Here's Looking at Euclid
What I Am Thinking About the Apple Watch: Nothing – not an Apple person
What I Want From ELGL: resources and exchanges that help me develop professionally and also help me bring others into the field
What I Am Afraid of: Snakes
What I Wish I Was Doing (Instead of Completing This Questionnaire):Enjoying a long bike ride
What I Consider As My Career Accomplishments: Helped write and produce an Emmy award winner; Getting a former high school student in my geometry class to raise his average from a D to a B+ through mentoring/tutoring
What I Am Listening To:


Tool, Public Enemy, Joe Turner 
What Song/Movie Makes Me Cry: None, but I did cry watching Malcolm X, listening to the Cure and watching movies of my son as a baby
What I Am Wishing Would Go Away: Violence and social media
What I Think of Professional Associations: Great for conferences, I have to learn how to utilize associations in better ways

What I Am Doing This Summer:


Unfortunately working and maybe visiting Legoland
What I Wish People Knew About Me: I'm pretty sane despite my responses to these questions
What I Wished You Asked Me: What was your career aspiration as a child?