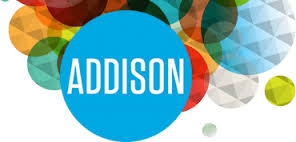 [vc_row][vc_column][vc_column_text]
What is an Assistant to the City Manager? In between other duties as assigned, council meetings, and a bewildering assortment of public inquiries, ELGL members identify the essential functions of the position.
Background Check
Caitlan Smelley
Assistant to the City Manager – Addison, TX
Caitlan Smelley (LinkedIn & Twitter) currently serves as Assistant to the City Manager for the City of Addison, TX. Smelley joined the City of Addison shortly after obtaining her MPA Degree from the University of Texas at Arlington in 2013. Prior to joining the City of Addison, Smelley found her pursued her passion for service completing City Manager's Office internships with the City of Burleson, TX and City of Grapevine, TX.
Smelley can trace her interest in local government to when she was 15 years old and selected to serve on the Mayor's Youth Council in Burleson, TX. In addition to serving on the Youth Council she obtained an internship as a high school student, eventually gaining experience at the Rec Center where she learned about customer service and resident relations first hand. It's not hard to see that Caitlan Smelley loves working in local government, she is currently pursuing certification as a Certified Government Finance Officer and will serve as  Vice President for the Urban Management Assistants of North Texas (UMANT) in 2016.
Lightning Round
My first job was.….
City Manager's Office Intern in Burleson, TX
The last concert that I attended was….
Casting Crowns
I am currently reading……
It's Always Personal: Navigating Emotion in the New Workplace by Anne Kreamer
Favorite restaurant in your community……
Kenny's Italian
The Job

What is one project you are currently working on?
I am currently working on our Town's Budget Book for GFOA with the budget team. It is roughly 150 pages full of department narratives, numbers, and graphs. This document makes our budget easier to read and becomes the primary tool that our Council uses in developing next year's budget. One of the major challenges is that we have 3 months from the date that we adopt the budget to have the budget book submitted to GFOA. Gathering and reviewing all of the required data in a short time frame can get interesting real fast!
What is one important skill every Assistant To should have?


Every Assistant To should have the ability to communicate effectively. On a daily basis, we can interact with a combination of internal staff, residents, Council Members, and staff from other communities. Learning how to speak to each of these groups of people is a challenging skill that must be learned early on. On some occasions, we only have a few minutes with the City Manager or other key staff to give them important information and to get direction from them. The clearer that we are able to communicate, the more successful we are at our job.
How will local government change in the next ten (10) years?
Over the next 10 years, local government will continue to be faced with new and improved technology that we either embrace or regulate. In addition, with more and more Baby Boomers retiring, a wide gap exists between top management positions and their successors. We need to start planning for the future now to develop, prepare, and equip the next generation with the tools they need to manage our evolving cities.
Three public organizations (other than your own) you admire:
City of Grapevine, TX: the inclusiveness that the City Manager gives to his staff is phenomenal. Friday Highlights gives all the staff the opportunity to go around the room and talk about what's on in their department.
City of Southlake, TX: City Manager Shana Yelverton spoke to UMANT about their strategic planning process. It is the most structured program that I've seen and intrigued me to learn more about strategic planning as a whole.
City of Irving, TX: their approach to employee engagement and building up morale is very diverse and extremely present. From department wars during the budget process to celebrating the holidays, I am most impressed with the time and effort that the Manager's office puts into their employees.
Networking & Interviewing

What job titles should a recent graduate be considering?
Anything with an "Analyst" or "Generalist" in the title. These positions typically don't require 3-5 years of experience.
Preparing for an interview, 3 pieces of advice.

Take a deep breath before you respond: I am guilty of wanting to respond as soon as the question has been asked. However, that isn't always the right approach. By taking a breath, it allows your nerves to calm down and your mind to form a solid answer so you don't sound like you're fumbling over your words.
Be ready to talk about your strengths AND weaknesses: most people are great at discussing their strengths, but not so much their weaknesses. "I'm too organized" or "I'm too efficient" don't count. Really think about the areas that you struggle in and make sure that you include specific ways that you're working on to improve.
Be honest: there's nothing worse than hiring someone who wasn't truthful in their responses. If you get asked about your knowledge on a specific topic or software, it's okay to say that you do not have experience in that area but would be eager to learn more about it.
Who are three role models/mentors?
Eric Cannon, CFO, Allen, TX: Eric was my first boss after graduating with my MPA. Not only did he give me the necessary training I needed to be successful in that position, he would regularly meet with me about my personal and professional goals that went beyond Finance. Also, he was honest with me in the areas that I needed to improve in and gave me suggestions on how to continue growing as a person in this field. He took an interest in my career and helped me to get where I am today.
Kellye Mazzoli (Cunningham), Oak Harbor, WA: Kellye was the Assistant To/Liaison to the Mayor's Youth Council in Burleson, TX. I was on the inaugural council as a sophomore in high school. By the time I became a senior, I asked for an internship with the City and she made it possible. She took me to conferences, gave me tough projects to complete, and continually gave me good advice on how to be successful in life. It wasn't until a few years later that I decided to get my MPA, and her first words when I told her were "I knew you couldn't escape local government."
Paulette Hartman, ACM, North Richland Hills, TX: Through UMANT, Paulette was assigned to be my mentor this past year. When we first met for lunch, I had no idea how much I would be relying on her to guide me through this year of change. When I didn't know what to do, Paulette would meet up with me and be my sounding board of ideas or questions. She has the perspective of the position that I would like to ultimately end up at, so all of the advice she gave me was geared towards building a bridge to get there.
Just for Fun

Briefly describe your ideal Saturday morning.
Sleeping in, going on a run with my dog, going out to breakfast at Le Peep and drinking an unlimited amount of Texas Pecan coffee with banana walnut pancakes.
If you had one free hour each day, how would you use it? 
If I had one free hour each day, I would visit all of our buildings and get to know every employee and the things that are important to them.
If you could create a local government super hero, who would they be?
Civilian Man! He would take care of the random phone calls from resident that pertain to routine tasks such as brush/bulk pick up so that our employees can spend their time working on other projects.
Supplemental Reading
Assistant To Archives
[/vc_column_text][/vc_column][/vc_row]