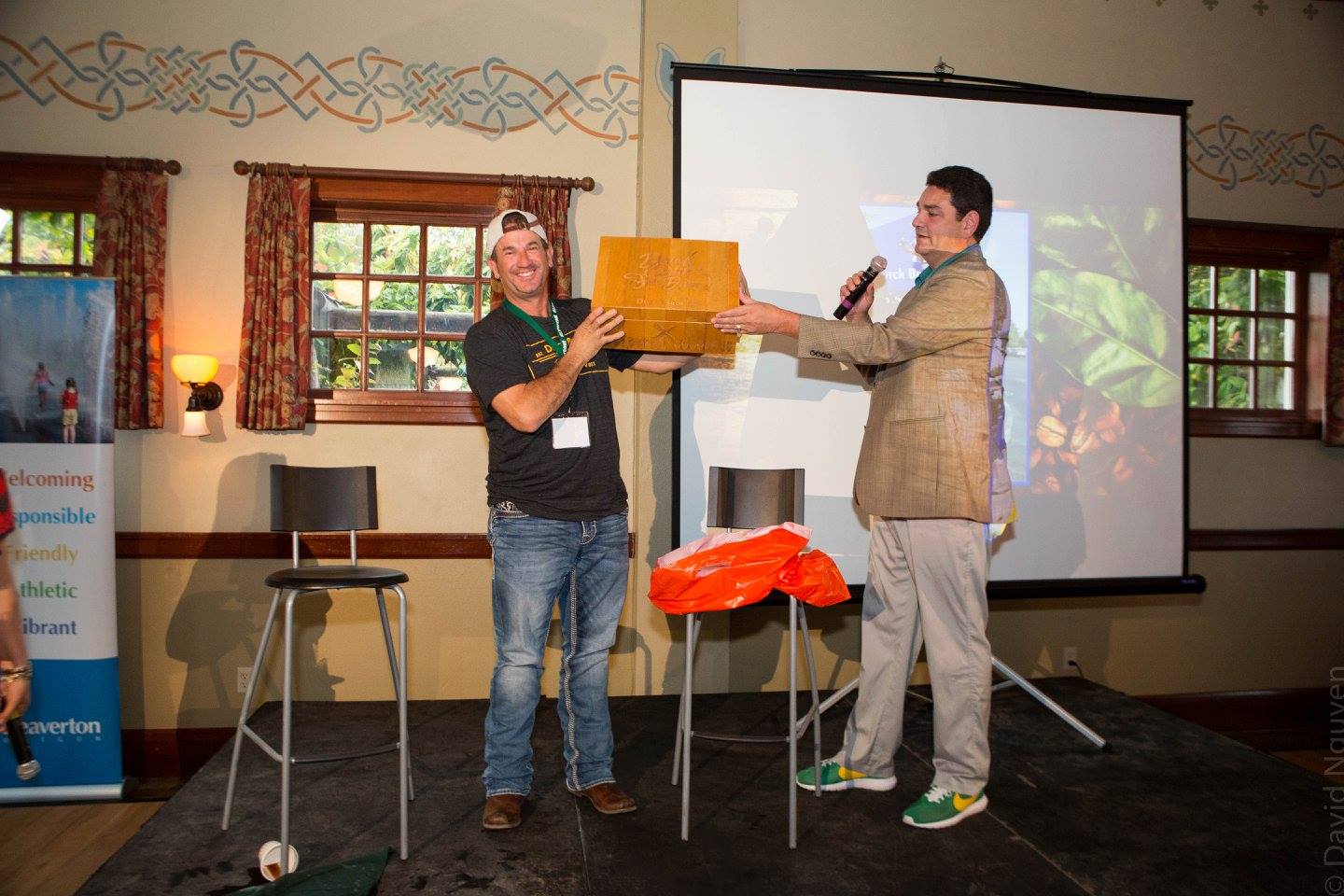 We love Dutch Bros.! You undoubtedly know that if you attended #ELGL15. You'd also know that Beaverton Chief Administrative Officer Randy Ealy grew up with the founders of Dutch Bros. in Grants Pass, OR.
In a new Forbes article, Dutch Bros. is featured for changing the coffee by establishing a unique company culture based on "We're only here for so long. I'm not going to take any of this with me when I'm dead." Other highlights from "The Coffee Cult: How Dutch Bros. Is Turning Its "Bro-istas" Into Wealthy Franchisees" article.
The franchisees at Dutch Bros. (pronounced "brose"), a 24-year-old chain with 264 drive-throughs in seven western states, say they care most about being part of what they call the "Dutch Mafia."
"This March a customer posted a picture on Facebook of three bro-istas reaching through the window of a Vancouver drive-through to touch and pray with a tearful woman. Her husband had died the night before."
"To buy five franchises, she had to put up only $5,000. By contrast, Dunkin' Donuts requires franchisees to have liquid assets of at least $250,000 and a net worth of $500,000 per store."
"Offices are like traps," he says. "I'd rather connect with our leaders."
 …Sound like a cult? " 'Cult' is just 'culture' minus three letters," says Josh Kimzey, 33, who's worked for Dutch Bros. since 1999.
"The brothers spent $12,000 on a cart and an espresso machine, naming the business Dutch Bros., for their immigrant grandparents."
Need more Dutch Bros. knowledge? You can view the recording of the #ELGL15 interview between Randy Ealy and Travis Boersma, Dutch Bros. CEO.