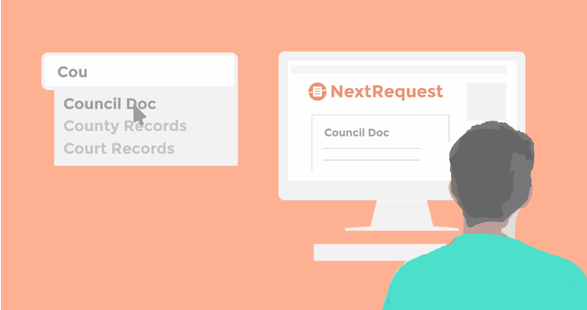 As part of the grueling ELGL initiation process, new members are asked to complete our version of the Wonderlic test. It's an open book test and participants do not have to use a dull number 2 pencil to fill in tiny circles.
Casey Sparks (LinkedIn and Twitter) works for NextRequest in Government Partnerships and Business Development. Learn more about NextRequest in this GovLove podcast.
Complete the following sentences.
In the last 60 days, my best accomplishment was…
Doing well in three graduate school classes this spring term towards my MPA while working full-time for NextRequest — making government work better through better public records request management, and learning about how government can work better in other areas. Burning the candle at both ends!
I joined ELGL because…
I've learned and gained a lot through my friendships with a number of ELGL members (primarily in the Portland area near the suburbs where I grew up, and in North Carolina where a number of friends have settled), and I wanted to invest more of my time in being a part of the network and community.
One thing I remember from elementary is…
That paper-mache gets really messy. We made paper-mache maps of Oregon in 4th or 5th grade.
On my way to work, I am thinking…
That crossing San Francisco Bay twice a day adds a lot of time to your day. The Bay would be better served by better coordination between government agencies who can offer more transit options and alternatives. I want a swift boat personally.
You should probably know that I..
Have been a politics and government nerd since I was fourteen. And I can snap my fingers three different ways.
Do you agree/disagree with the following statement(s)……Explain….
The public should not have to pay for public record requests.
Absolutely agree — a number of states charge requesters for records that are available to the public, and that is no good (personal opinion).
A Guns N' Roses reunion tour is a good idea.
What?
My neighbor understands services provided by local government.
I doubt it.
Formal coaching/mentoring programs are worthwhile.
Absolutely. We all advance through mutual aid and assistance and advice.
I have a landline telephone.
I can't tell you the last time I used a landline phone.