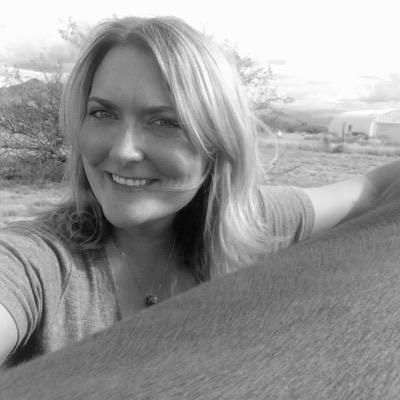 As part of the grueling ELGL initiation process, new members are asked to complete our version of the Wonderlic test. Luckily, it's an open book test and participants don't have to use a dull number 2 pencil to fill in tiny circles. 

Emily Scherrer (LinkedIn and Twitter) is the Library Manager for the City of Sierra Vista, AZ. Emily is working on completing her MPA (with a focus on public policy and international non profits) from Northwestern University in Evanston, Illniois with an expected graduation in 2016. Her areas of interest include: emerging trends in non-profits and libraries; libraries in underdeveloped nations; and early literacy programs.
She is currently collaborating on a project entitled "Imagine Libraries", a non-profit devoted to helping impoverished communities begin work on building their own libraries/learning centers.
Complete the following sentences….
I feel….strongly that local government leaders are the tie that binds in their communities.  We connect government to businesses, non-profits, education, and are the promoters and cheerleaders for our towns and citizens.  I love my job!
I joined ELGL because…..it's the place to be.  But no, seriously, you guys have great mixers (ICMA, Seattle).  It's obviously also a great way to meet other young professionals interested in public policy, local government, and so forth.
If I was in a talent show I would perform….John Denver on the guitar, maybe even sing.  I'm into John Denver right now.
My life will be complete if….and when I can buy my mini-farm and obtain the two goats and miniature horses I need to add to my animal collection (currently three dogs and a horse).
My memorable experience in government is…


I won a 25 dollar gift certificate to Buffalo Wild Wings at least year's Christmas Party.
You should probably know that I…. am an avid backpacker, hiker and horseback rider.  I am in my second year towards obtaining my MPA at Northwestern University.
Do you agree/disagree with the following statement(s)……Explain….
My peer group views local government as a desirable profession. 
In the middle. I don't think so–but I don't think it's because the profession is uncool or anyone like that, I just don't think most people think of it as an option.  Particularly young women.
I plan on spending the rest of my career in local government.
In the middle.  If I do, that's great.  But if an opportunity to own a guiding company ever comes up, I might have to ditch the scene and move on.
Potlucks are a good idea.


Link: Forced "Fun" at Work: Researchers Uncover a Dark Side
Okay, I am against "forced fun." I have worked in places with potlucks where the environment is bad and everyone is miserable.  I'm against those potlucks.  Now, if everyone likes each other, if the work environment is conducive to potlucks…go for it.
Generational stereotypes are helpful.
No, not really. No.
City staff should be required to live in the city in which they work.
Disagree.  I think for some it makes sense–City Manager, the Police Chief and so forth.  But the majority of people could probably live outside city limits and it wouldn't affect the organization either way.  It doesn't feel right to me to set rules for people on where they can live.  What if school are better elsewhere? What if they want to be closer to the country because their horse is there (ahem ahem)?  In general, I tend to think less rules is a good thing.
Local governments should have an employee dress code.
Probably. A loose one.  Here's the thing: I care way more about work performance than what someone is wearing.  If an employee looks okay–I usually don't say anything.  It's only the extremes I think we need to worry about.  If someone does great things for my library, for instance, that's my main priority.
My last boss told me to "dress for the job you want, not the job you have." So while I am in general favor of a liberal dress policy, I do think one should dress for the role they have and want to acquire at some point.  I think that's a good rule of thumb.