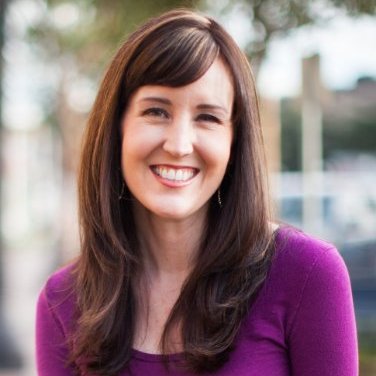 As part of the grueling ELGL initiation process, new members are asked to complete our version of the Wonderlic test. It's an open book test and participants do not have to use a dull number 2 pencil to fill in tiny circles. 
Laura Minnich (LinkedIn and Twitter) is the Economic Development Analyst for the City of West Hollywood, CA. She served as the Cal-ICMA President in 2010. Laura earned an MPA from San Diego State University.
Complete the following sentences.
I feel….the pressure of trying to decide what to be for Halloween in West Hollywood.  So much pressure.
I joined ELGL because…..

I saw that Dan Weinheimer and Matt Bronson were involved so I knew it must be good. 
If I was in a talent show I would perform….a song from a musical. 
My life will be complete if….I can travel to one domestic and one international trip every other year.
You should probably know that I….have been a long time follower of ELGL and excited to now be a full-fledged member.
Do you agree/disagree with the following statement(s)……Explain….
My peer group views local government as a desirable profession. 
Yes.  And many of us would be considered MMASC or ICMA junkies as well.
I plan on spending the rest of my career in local government.
Yes. 
Local governments should have an employee dress code.


No.  If you hire employees that fit your organization's culture you won't need a dress code.   They will know what to wear and what not to wear.
Potlucks are a good idea. 
No.  I always opt for the option of bringing drinks/napkins/plates.  That way I don't have to worry about being the one that gave the whole office food poisoning.
City staff should be required to live in the city in which they work.
No.  You learn a lot about driving into the city you work for each day, ideally from different entry points each month.