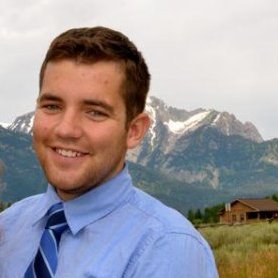 As part of the grueling ELGL initiation process, new members are asked to complete our version of the Wonderlic test. It's an open book test and participants do not have to use a dull number 2 pencil to fill in tiny circles. 
Stephen Tanner (LinkedIn and Twitter) is the Senior Marketing Coordinator for the City of Plano, TX. He managed the nationally award-winning social media campaign #LovePlano campaign, with the roll out of the City of Plano Instagram account. Stephen is responsible for managing the City Council and City of Plano social media channels. He is a graduate of Brigham Young University.
I feel… therefore, I am.
I joined ELGL because…..


I wanted to expand my horizons and learn from some of the most dedicated local government leaders across the country.  Also, for the cool memes and GIF's.
If I was in a talent show I would perform….a duet with vigor.
My life will be complete if….the USA men's soccer team wins the World Cup.
You should probably know that I…. speak Mongolian fluently.
Do you agree/disagree with the following statement(s)……Explain….
My peer group views local government as a desirable profession. 
My peer groups do not view local government as a desirable profession. In their eyes, it's a profession for older generations. Being a Millennial, it can be frustrating to see your peers be apathetic to local government yet so enthusiastic about federal government.
I plan on spending the rest of my career in local government.
Who knows? I'm too young to be making that decision in my life. However, my experience in local government so far has been very rewarding.
Potlucks are a good idea.


AB-SO-LUTE-LY! You cook one dish, and then you have a smorgasbord to choose from? Count me in!
City staff should be required to live in the city in which they work.
If the city can provide a salary that would provide for the cost of living in that city, sure. I think it would be great to live in the city you work for, you could really enjoy the fruits of your labor.
Local governments should have an employee dress code.
They don't? Well, they should. If you are going to be representing your city, might as well dress for the part. The way you dress is a reflection of your city. People want to see their city leaders/workers dressed in a professional manner, make it a requirement.