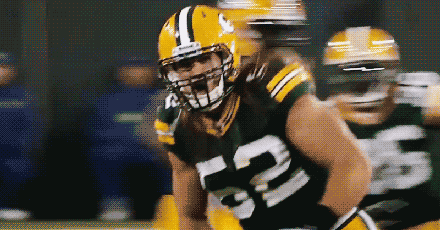 As part of the grueling ELGL initiation process, new members are asked to complete our version of the Wonderlic test. It's an open book test and participants do not have to use a dull number 2 pencil to fill in tiny circles. 

Zach Navin (LinkedIn and Twitter) is an Administrative Intern for the City of Mequon, WI. He is enrolled in the University of Wisconsin-Milwaukee MPA program.
Complete the following sentences.
I feel…. excited to become a member of ELGL!
I joined ELGL because….I am a graduate studying and seeking a career in municipal management.
The last book that I read was…Defending Local Government by Max Neiman
If I had to buy a Fathead, I would buy…


Aaron Rodgers! (Go Pack Go)
You should probably know that I…. am a born and raised Wisconsinite who fits the bill for every pre determined  imagine you have of someone from Wisconsin!
Do you agree/disagree with the following statement(s)……Explain….
Local government is innovative.
Yes. With the correct/willing staff that is not afraid of change.
You should stay in a job at least two years.
No, after a year you should have experienced all aspects of the job and have a good feeling if it is a good fit for you/ you are a good fit for the position.
Parks and Rec is the best TV show ever.


No, Not a fan of dry humor. Never watched enough to see what actually takes place.
The best employees, not just the longest tenured, are rewarded in local government.
Yes, individual employees can be recognized for their hard work in ways other than promotions/ raises. I.E. – awards, certifications.
Publicly funded stadiums and arenas are a good idea.
Yes, Brings in great revenue  and jobs to the city and positively effects residents even if they do not see the effects upfront.
Cities need more bike lanes.
YES.