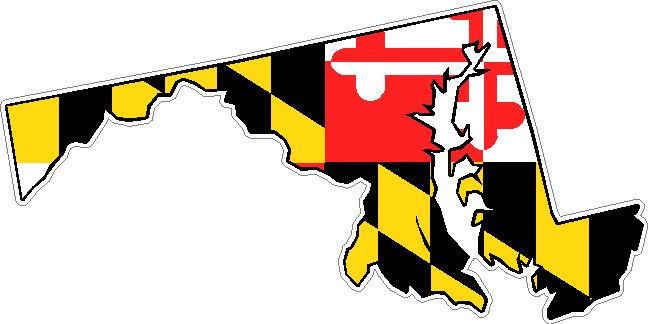 This is a special post from ELGL member Shahrzad Rizvi, a Capital Budget Analyst with the Maryland Department of Budget and Management Office of Capital Budgeting. You can connect with him on Twitter, LinkedIn, or via email.

As my wife applied for fellowships after completing her Ph.D. I exclaimed "There are governments everywhere, baby. Look far and wide for the perfect post-doc." Earlier this year she accepted an offer at one of the most prestigious medical institutions which meant we had to move from our downtown life in Dallas, TX.
I'd invested much of my heart to Dallas by serving the City and County governments, living/working/playing downtown and being engaged with the Mayor's Star Council and Dallas Makerspace. Leaving Dallas wasn't fun. When considering my move to the Washington D.C./Baltimore metro area I wanted to continue public service and gain experience on civic tech and open government.
"There are governments everywhere, baby. Look far and wide…"
I'd been following the Sunlight Foundation blog for several years from within government cheering on as they strengthen FOIA and collecting politician's deleted tweets. When a local policy fellowship appeared on the job board, I applied within hours. When accepted, I saw this role as a "Government Sabbatical."
Traditionally, sabbaticals are offered for academic researchers who endure the rigors of creating knowledge and are afforded a well deserved break. Government services can be just as grueling. After helping to replace a 20+ year old "mainframe" court case management system at one of the largest municipal courts in the nation and successfully completing a County budget cycle I felt a sabbatical was in order.
"I'm on one of those too." exclaimed Michael Nutter, former Philadelphia mayor, when I said that I'm on a government sabbatical.  Currently he serves as a What Works Cities Senior Fellow and visited Sunlight's office this summer to encourage young minds to continue the work we do.
The federal government offers Leave without Pay and the State Department is considering using sabbaticals to retain employees.   
Many government employees are attracted to the retirement options that  government positions afford. Although with the impending "pension crisis',  government retirement programs aren't as healthy as they once were. It's best to view any breaks in service as mini-retirements, a concept popularized by Tim Ferris, author of The 4 Hour Work Week. The idea is that retirement shouldn't wait until later in life but that we can take occasional 'mini-retirements' in the middle of our lives, when we can enjoy them the most.
On my mini-retirement session at the Sunlight Foundation I was able to exercise my coding chops, research open data policies nationwide, converting policies from PDF to raw text,  spearhead Open Data Policies Decoded, and learn that the Federal government is at the forefront of open legislative data.
Learning about the benefits of Slack and Github will improve future government projects I'm tasked with. I leave the Sunlight Foundation inspired, refreshed and ready to continue service in the public interest. With this new capacity, a honed technology skill set and vision for accountability that I hope to encourage and inspire transparency from within government.
Supplemental Reading