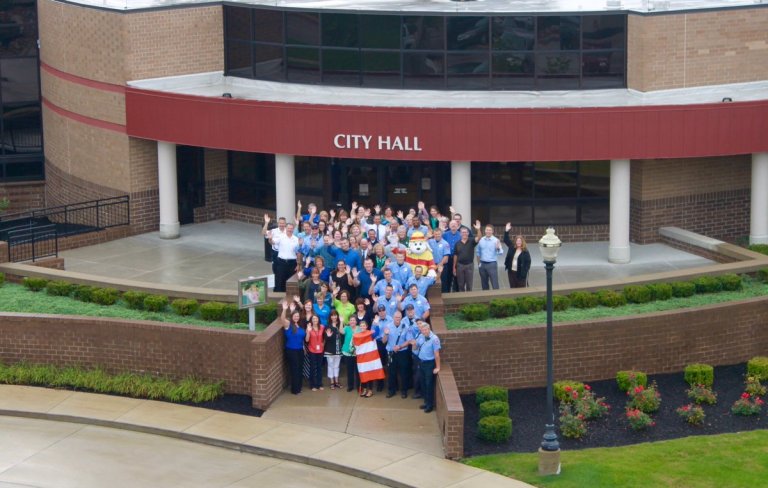 Exclusive Update! Carol the Barrel is back.
Many Sterling Heights roads are undergoing construction. That means workers are out in dangerous conditions to improve your commute. Carol the Barrel is asking all motorist to pay attention and drive cautiously when entering a construction zone.
---
After handing out 21 #CityHallSelfie awards last week, ELGL members have cast their votes for the biggest award of them all – 2017 Members Choice Award for #CityHallSelfie Excellence. This award goes to the best selfie from the 2017 City Hall Selfie Day.
---
And the winner is…
---
Carol the Barrel on the loose for #CityHallSelfie day! cc @ELGL50 @CityHallSelfiepic.twitter.com/wDDfocDlbw

— Bridget Koz (@bridgetdkoz) August 15, 2017
---
Carol the Barrel is absolutely skeptical of similarly shaped objects. #CityHallSelfieDay#cityhallseflie@ELGL50pic.twitter.com/wnXPlBSl0d

— Bridget Koz (@bridgetdkoz) August 15, 2017
---
Overall, Carol the Barrel is just happy you're here at @sterlingheights City Hall. We love public service! #CityHallSelfie @ELGL50 pic.twitter.com/bXAoXYZWFC

— Bridget Koz (@bridgetdkoz) August 15, 2017
---
Sharks vs Jets… or Carol the Barrel vs speeding cars? She's ready to warn you of construction. @CityHallSelfie #CityHallSelfieDay @ELGL50pic.twitter.com/1meXbq9MJi

— Bridget Koz (@bridgetdkoz) August 15, 2017