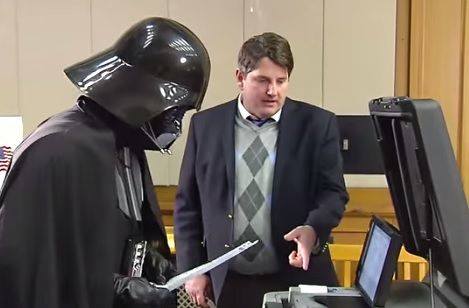 The Cap Times: Chad Vader voter ID video wins best municipal public service announcement
The votes have been cast, the hanging chads have been ignored, and the first annual "Best Local Government Video" award has been revealed. On ELGL Live!, we revealed that Scott McDonell (Dane County, WI) and Chad Vader won the most prestigious award in local government communications.
Final Tally:
Dane County, WI – 54%
City of Provo, UT – 32%
City of Round Rock, TX – 10%
City of West Hollywood, CA – 2%
San Francisco Public Utility Commission – 2%
In an upcoming podcast, we'll hear directly from Scott and learn the story behind Chad Vader's appearance in the voter ID video.
Supplemental Reading