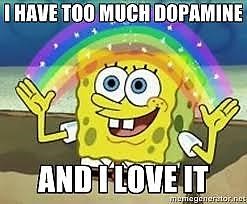 As part of his Wojo's Wandering Wisdom series, Matt Wojnowski, Assistant City Manager for the City of Altus, OK shows wants you to look at your city the way Myers-Briggs looks at you.
INTRO
I'm back after a busy summer with a new article. I have a running list of ideas for ELGL articles but limited time to write the articles. Previously, I applied psychology concepts to local government.  One of my first ELGL articles was about how "Maslow Hierarchy of Needs" would look for a municipality. (Read it HERE.) Back in February, I wrote an article which talked about the four "chemicals" of happiness for a city. (Read it HERE.)
My next idea came to me on the Saturday morning before the ICMA Conference. I was semi-awake feeding my 5 month old child (also my 5th child).  Yes, I can relate to the four dad's on the GovLove "Dad Talk" episode.  (Listen to it HERE.) One of the indicators of the hour, and my alertness, was my ability to recall the name of the most common personality type in the Myer-Briggs.
I thought about how an individual personality type could be transposed with the personality of a municipal organization. I wanted to portray how local government perceives its community and provide background on how it makes decisions. Similar to the letters of Myers-Briggs, here are the letters and meanings for the Wojo-Quinto local government type indicator. Which is the dominant one for your organization?
CONTRACTED vs. INTERNAL  = C or I
How many services, which a city could do itself, does it outsource?  This entire departments – such as sanitation or utilities, down to the minutia level, such as fixing a plumbing problem, utility collections, or printing brochures. Each local government has its reasons to provide the service in-house or contract it out.
TRANSPARENT vs. OPAQUE = T or O
Does an organization share information with the public? Are they actively sharing the good news, events, reports, etc? How much information is readily available on the city website? Does the local government have any open data? Transparency and openness is what this personality trait is all about.
DISENGAGED vs. ENGAGED  = D or E
Does the city involve the community in the decision making process? Are we reluctant to include the public in decisions when it would help? How much does the local government reach out for budget preparation and discussion? Does the city website engage the public or merely provide facts, figures, and FAQs? What about the social media presence does it exist? Does it engage? Think of community engagement as a partnership? Is that partnership one-sided or a mutual symbiotic relationship?

PROACTIVE vs. REACTIVE = P or R
Does the city have plans for each department and service? Does the city have a CIP or Strategic Plan? Better yet, does the city implement and follow the plan in a proactive way? Are they preparing for the future or fixing problems from the past and present? Are they reactive to the current challenges and obstacles or setting themselves up for success with new policies and procedures? Is technology a tool used to keep ahead of the curve and does it help avoid outdated programs with no more support and upgrades? Is your city proactive or reactive?
CONCLUSION
Hold up. What about the name of local government type indicator? Wojo-Quinto? How did I come up with that? Well, as some of you may have guessed it comes from the two sources of inspiration. Wojo = me and Quinto = my 5th child. Quinto means fifth in Spanish.
So…where does your organization land with the 16 different Wojo-Quito types? To which side do they lean? Is there a better way to classify local government types? There probably is, but this was my first attempt to develop some sort of organizational "personality" type not based on demographics. I hope this made you think a little more about your organization and perhaps even think about ways to make it work a little better.