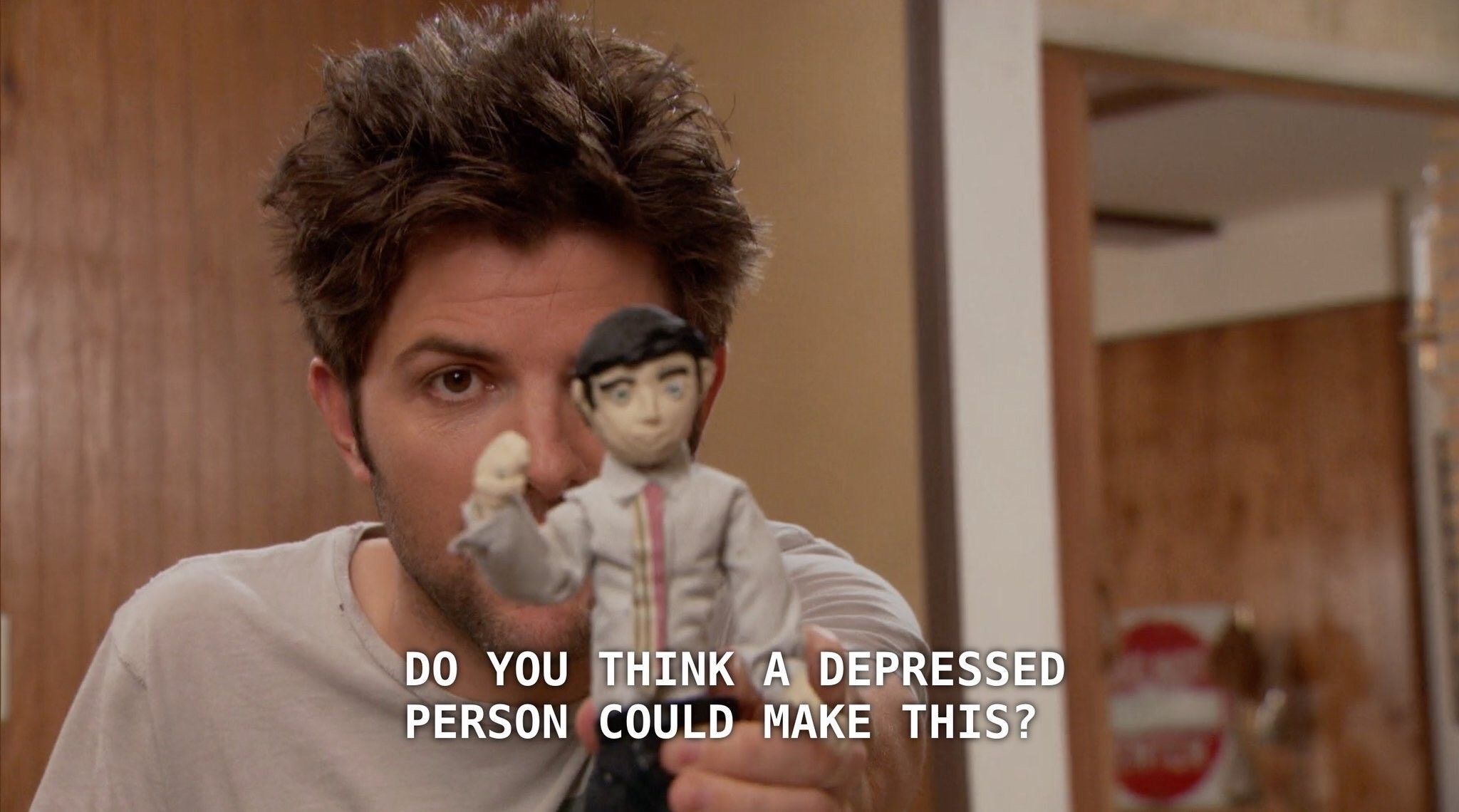 Today's Buzz is by Samantha Roberts– connect with her on LinkedIn and Twitter!
What I'm working on outside of work:  Discipline in exercise and how I spend my time! (read: not on instagram)
What I'm looking forward to: Swimming with my kids this weekend
My next big goal: Unrelated to work, I think we're finally going to pull the plug on putting in a new fence! Woohoo!
---
This morning I did my new normal routine: topped off my mug with hot coffee, walked into my makeshift office, scolded the dogs for walking on my heels again, mumbled under my breath about how messy my workspace/kids play area/laundry staging area/husband's hunting crap staging area is, opened my lap top and dove into fresh emails.

Before I knew it, my head was spinning with details and deadlines and obligations and guilt over God-knows-what. By 10 AM I was ready for weekend.

Listen, I love my job. I love my family. I love that I get to do both safely at home right now. But by the end of the week my head and my heart are full to the brim with the heaviness of this season's current work and mental load of managing a home while also managing a career – and LITERALLY EVERYTHING ELSE THAT IS RIGHTEOUSLY ON FIRE.

I know I'm not alone here. Who's with me?

So, instead of some very applicable professional added-value content, I present to you for your Friday Morning Buzz, a mindless and easy feel good:

Which Parks and Recreation Character Best Describes Your Favorite Form of Self Care?

That's right – I'm pulling a Buzzfeed.  Now, let's dive in.

Are you….

Largemouthpr.com

Leslie Knope Hmmm, Friday night is as good as any to get to work on my newest scrapbook detailing my latest trip to Muncie. Or maybe I'll put together a binder of the top 1,000 things I love about my favorite coworker. Ooo! Or! Maybe I'll just drop in unexpectedly at my best friend's house where we'll drink hot cocoa, compare childhoods, and then eventually end up at the Bulge for drinks and dancing, and then of course waffles at JJ's Diner.

Pinterest.com

Ron Swanson What are my plans this Friday? I'm going to grab a flask of Lagavulin, and then hit the water on the newest canoe I just built from – wait…I've said too much.
Klipsunmagazine.com

Chris Traeger Friday is LITERALLY, my favorite day. I always start the end of my week with a round of my favorite multivitamins and a quick 10 mile run before work. I find this really gets the creative juices flowing. After work I'll go to my meditation class and then I've got a class on brewing Kombucha with friends I haven't met yet.

Twitter.com
Donna Meagle Sorry – I can't hang out. I'm leaving to hop on a plane to Venezuela for the weekend.

Tom Haverford It's the best day of the yearrr! I'm hitting up my fave local businesses and restaurants for some Tommy Treats, some tray-trays, and some zerts – wearing my Brooks Brothers maskies of course.
Huffpost.com

April Ludgate This Friday I'm going to my friend Orin's art show, and then maybe sit in a dark room alone. Why do you care?
Gfycat.com

Andy Dwyer I'm definitely kicking the weekend off with some live music from the greatest band of all time (Mouse Rat, duh), probably a few beers, and then who knows! Life's an adventure!

Alright, while I won't quit my day job writing content for Buzzfeed, I do ask that whatever your plans are this weekend, that you prioritize some time for yourself. Maybe it's safely traveling outdoors and enjoying some fresh air. Maybe it's splurging on delicious local foods. Maybe it's playing with your kids, or even more simply – just getting off your phone, putting the news away and being present where ever you are.

Whatever you do, just don't be a Jerry/Larry/Garry/Terry. Or do. That guy hangs on alright.