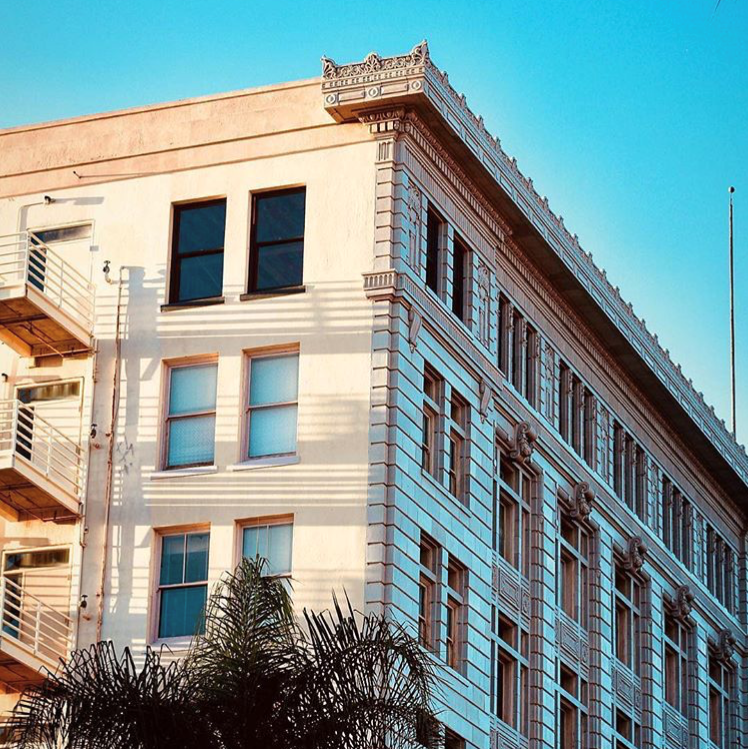 In today's Morning Buzz, I'll be sharing some tips I came across during my recent transition from one local government job to another.
FUN FACT: I found my new job on ELGL Jobs.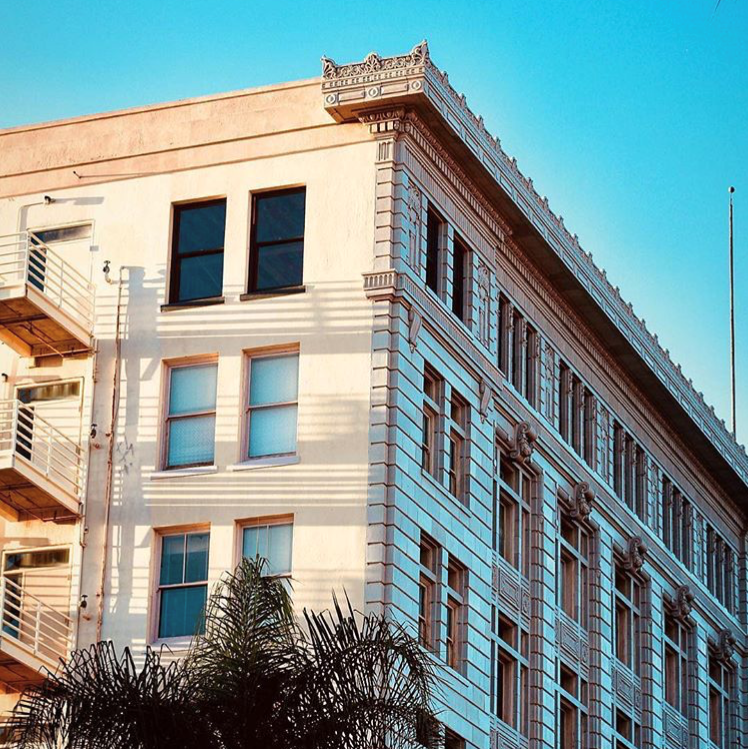 William H. Spurgeon Building, Santa Ana, CA
---
Right Now with Daniel A. Soto (LinkedIn/Twitter)
What I'm Listening to – E-40 – Tell Me When To Go (because I live in NorCal now, and we get hyphy)
What I'm Watching – My TV is almost always off, but when it's not, I'm usually watching the local news station and trying to familiarize myself with the Bay Area. Feel free to send me some recommendations, though. I'm looking for a TV series to binge watch.
What I'm Doing – I spent the day with my City Clerk, helping her find stuff for her new office. I'm not a fan of shopping, especially when it includes office supplies. But I did, however, get a free personal tour of Marin County.
---
New Job? Tips for Transitioning into Your New Role
Aerial view of San Rafael, CA
---
Transitioning from one job to the next may or may not be easy. It could be overwhelming to learn the expectations of your new role, to build relationships with a new set of peers, to adapt to the new organizational culture, and more.
After nearly two and-a-half years of serving the City of Santa Ana, CA as a Management Aide, I left. Don't worry; I didn't leave abruptly. I gave my employer a 30-day notice. Over a three-day weekend this past December 2017, I packed up everything I owned, loaded it into my car, drove through much of California, and ended up in one of the most delightfully mysterious places I've ever been to: San Rafael, CA. I had recently accepted a full-time position with the City of San Rafael as an Associate Management Analyst, and I was thrilled to be taking the next step in my Local Government career. And although I displayed energy and enthusiasm during the three-day transition, it was tough—to say the least. Leaving a job that I loved and that I was committed to was one of the most difficult decisions that I have ever had to make, and changing my entire world—the world as I knew it, anyway—hasn't been so easy. Many of my co-workers and a few of my friends had tried to give me a few tips and suggestions to help me prepare for the big move, but I largely ignored them. In retrospect, I probably could have taken the time to listen. Below are five of those suggestions that I missed:

1. Take time off before starting your new job.
Consider taking time off between jobs.
It may be tempting to take a week-long vacation, or to start as soon as possible to avoid a lapse in income. I chose the latter. Shortly after starting my new job, I soon realized that I had made a mistake. Not only had I just recently left a stressful and demanding job, I had also uprooted myself from my home. I didn't give myself the opportunity to reflect on what was going on and how I felt about it. Instead, I just kept on going; I was eager to start my new job. After having gone through this experience, I realized that I could have given myself a break. I could have used that time to mentally prepare for the move: to work on health and wellness (#treatyoself), to spend time with family and friends that I would no longer see regularly, or to even brush up on some of my technical skills. Who knew that pivot tables would make a comeback?

2. Spend time familiarizing yourself with your new organization.
Observe how people communicate—both in one-on-one settings and in groups. In addition, identify the patterns of behavior that you see. Learn to differentiate between behaviors that are acceptable and those that are not acceptable. Be mindful on the values of the organization. Reflect on how those values relate to your own professional values.
One of the mistakes that I made was that I assumed that the values of my new job were the same as those of my old job. My justification for making this assumption was that I was going from one municipality to another, focusing on the idea that the organizations would be of the same type. Lesson learned: no two local government organizations, even those of the same level of government, are identical.

3. Be intentional in getting to know your new co-workers.
Willingly—and respectfully—share your knowledge and your experiences.
You've got the job, which means that you have the technical skills to do the work and that you're a good fit for the position. Although this may be true, it's important to remember that many of your peers do not know you and are not familiar with your work. Use this as an opportunity to share a little about yourself and your abilities.
I've learned that it is likely that co-workers want to know who you are and what you have to offer to the organization. To make this happen for me, I made myself vulnerable. Not only was I intentional in sharing a little about myself with others, I also listened to what my peers had to say.

4. Set expectations with your boss.
Establish boundaries, identify goals, discuss communications preferences, and more.
I've always placed a high value on my supervisors, as well as on my professional relationships with them. I think it's important for employees to work with their supervisors to set expectations immediately.

5. Take time to get to know your new community.
Go out and explore. Build your mental map of the city.
I've been in San Rafael for three months now and I still get lost. Even though San Rafael is only 16 square miles in size (22 square miles if you include the water), navigating through the different neighborhoods and knowing where I want to go is a challenge. I know how to get to a handful of places, but I still use my GPS when I drive. Most of the time, I feel like I'm just wandering around. I'm sure I'll find my way around soon, though.

"The View", San Rafael, CA