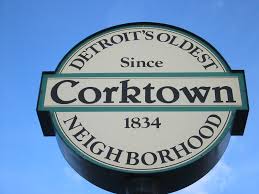 Greetings from Michigan; where two days after 6 inches of snow you can wake up to the sound of birds outside your window. This week we're taking a look at tax breaks and economic development in the Midwest. The Book Review makes its triumphant with a look at Malcom Gladwell's Outliers. It's Pi Day, everyone. Even if your barely scraped by 9th grade Algebra you still get a discount on pizza.
The Headlines
1. Investing in infrastructure
Residents in Bloomington and Normal, Illinois have done something very something very abnormal (pun intended!). They approved a proactive $12 per year fee increase on their sewage services to head of the costs of potential legislation regulation on phosphorus levels in their water system. The $1 per month increase for customer of the Bloomington-Normal Water Reclamation District (BNWRD) will generate $450,000 in new revenue. The estimated cost to update the existing water plant is $500,000 but the regulations way render another plant completely useless.
2. Make It (Fort) Wayne
The Downtown Development Trust in Fort Wayne, Indiana has purchased 4 parcels in the downtown area, although the exact use of the parcels remains undecided and a timeline for development remains uncertain. The Trust leveraged $1 million in City funding (a grant) and a community development fund from federal money to make the purchase. The Trust played a major role in the deal that brought Ash Brokerage, and its 225 employees, downtown last year; construction is expected to be completed by 2016.
3. Gentlemen start your tax breaks…
A bill is making its way through the Iowa State Senate that would give a $9 million tax break to the Iowa Speedway at Newton. The track was recently purchased by NASCAR and has been receiving a tax break of around $3.5 million since it opened in 2006. The current tax breaks are not without their clawback provisions either; the track must be owned by at least 25% Iowa residents. However the recent purchase by NASCAR puts ownership completely outside of the state, hence the need for legislation.
4. April Fools Tax?
Residents in Haysville, Kansas will vote April 1st to decide whether or not to assess a one cent sales tax to generate revenue for roads. Currently the only sales tax assessed in Haysville comes from the state and from the county; totaling 7.15%. Initial surveys distributed last year showed support for the measure. In some states local government are not allowed to have their own sales tax but rather rely on state revenue sharing to see a return on retail sales in their boundaries. Where does your state stand?
5. Crass Transit
Light rail remains one of the more controversial methods of transportation in the country, particularly in the car-heavy Midwest. But in Minneapolis residents are opposing the installation of a light rail commuter train at ground level, arguing that the train should be put underground.  Townhouse and condo owners argue the rail would have a negative impact on their property values.
It's Raining Jobs, Hallelujah
City Manager. Goodland, KS
City Manager. North Muskegon, MI
City Administrator Belle Plaine, IA
Village Administrator Franklin, MI
Commissioner of Environmental Quality and Public Works Lexington, KY
Director of Planning Pataskala, OH
Finance and Administrative Services Director Beloit, WI
Associate Planner Minnetrista, MN
Management Analyst, Buffalo Grove, IL
Assistant Village Manager, Elk Grove, IL
Village Administrator, Rantoul, IL
City Administrator, Mitchell, SD
City Administrator, West Allis, WI
Thoughts from the Mitten State
Outliers. Malcom Gladwell. 2008.
I bought this book because it promised to challenge the way I thought about success. It did. Outliers takes a look at how our surroundings, particularly our opportunities, shape who we are and how we succeed. He uses the example of a tall oak tree in the first chapter. The tallest oak tree in the forest is not just a result from starting as the hardest acorn but is also a result of the soil it grew in, the light it was exposed to and the good luck of not being chopped down or stuck by lightning. He takes this basic thesis and applies to software engineers, billionaires, and professional hockey players. You could say that the basic premise of the book goes right along with President Obama's now infamous "you didn't build that" speech (which now has its own Wikipedia page!?).
As a generally rule of thumb I believe that people are the product of their own decisions and ambitions. This book challenged me on that, although Gladwell does make it clear that success often lies at the crossroads of talent and opportunity. In the second chapter Gladwell looks at back at the richest human beings of all time. In the United States, the top 14 were all born within 9 years of each other (in the 1830s). They all came of age during the 1870s when the economy went through the roof. Look at Bill Gates, Steve Jobs and the like; same pattern, different time period. They all worked extraordinarily hard but also had incredible timing. Opportunity and talent.
My favorite chapter in the book talked about math skills; particularly why Asian students tend to be better at math. The answer has many layers to it but the one I found most interesting is how Asian languages frame mathematics in a simpler way, making it more intuitive to learn. Anyone who took Spanish in high school remembers your teacher telling you that English is a weird language with quirky rules and Spanish is much easier. The same can be said about how English is applied to mathematics compared to Korean or Chinese. What a great example of how a system shapes the way we think, thus shaping our world and our success.
As with most things in life, the takeaway from this book can be applied to public management. Although the consequences of the system of sorting pee-wee hockey players may not seem all that important, what about the consequences of when our fiscal year ends? When we post that job vacancy? Even larger social problems like how we structure public education, food assistance programs and jobs programs. The biggest lesson I took from this book is not that I would have been a better hockey player if I were born in January but that the systems we design yield results that are both unwanted and negative. In order for the public organizations we design and implement every day to provide for the public good, we have to understand what those unwanted results are and how/if we can remedy them.
I'll leave you with my favorite quote from the book, "To build a better world we need to replace the patchwork of lucky breaks and arbitrary that determine success today… with a society that provides opportunity for all."
The Scoreboard
Corktown is one of Detroit's oldest neighborhoods. In its heyday it was a predominantly working class Irish area. Like most of Detroit, Corktown has taken some hits over the years, although today it is seeing a great amount of revitalization. Perhaps the most famous attraction in Corktown used to be Tiger Stadium. I fondly remember going to games there as a child. The white aluminum siding made it look like a gigantic pole barn, the hallways were too skinny and the bathrooms featured trough-style facilities in the men's room. In a City known for some fantastic architecture Tiger Stadium was far from a gem. But Ty Cobb played there. Hank Greenburg played there. Kaline. Gehringer. Whitaker. Trammell. The list goes on. The stadium, however ill designed, held some of the team's greatest memories.
In 2009 Tigers Stadium was demolished. The playing surface still remains today. It is now over 100 years old. Initially, there was talk of leaving the structure and turning it into apartments or a giant mall or some other kind of ambitious development that most likely would not have worked out (sorry for the cynicism). The lot has been generally left alone since the demolition. The City has been unable to pay for maintenance and has relied on community members to keep up the field. But this week the City of Detroit issued a Request for Proposals (RFP) for the redevelopment of the site. The City is looking for a developer to come in and build a high-density, mixed use facility in the booming neighborhood. Normally such a development would be met by reservations by preservationists and overly sentimental Tigers fans (of which I whole-heartedly count myself) but there isn't much left to preserve at the site. Being the good new-urbanist that I am, I would welcome the development to that part of the City but if they put a parking lot over the field I might cry.