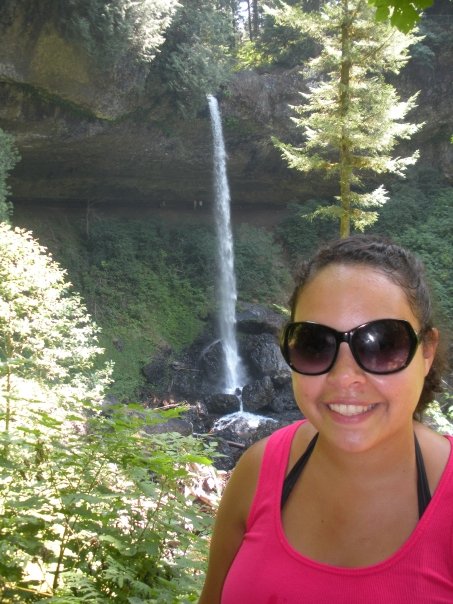 [youtube http://www.youtube.com/watch?v=SdhLJim5JxI&w=560&h=315]
The 50th Knope of the Week has been selected after a week long search for the individual who has done the most to advance the mission of ELGL. In case you haven't yet memorized the ELGL mission statement, here it is in its entirety,
THE MISSION of the Oregon Emerging Local Government Leaders Network is to enhance communication between emerging and experienced government professionals; provide for professional advancement in the field by identifying employment opportunities and through targeted training and education; and support the advancement of professional local government management.
Before we announce this week's recipient, we ask you to turn away from your computer screen and repeat the ELGL mission in an opera voice. Now that you've proven your allegiance to ELGL, we are happy to share with you this week's recipients of the Knope of the Week are….
Marissa Daniels

Associate Planner, City of Tigard
How did you spend this past Wednesday? Just another day at the office. Well, for this week's Knope of the Week Award recipient, it was a "day off" from her job at the City of Tigard but it wasn't a day off from making a difference in the community. Marissa spent the morning as a "shopper" at the Christmas for Kids event which matches underprivileged children with an adult to help shop for holiday presents for their family. Most shoppers spend an hour shopping with a child and then head off to enjoy the rest of the day. Not Marissa, for her, she went back twice to get match up with children who were in need of a special shopper.
After the Christmas for Kids event, Marissa headed to Randall Children's Hospital to decorate the halls with other ELGL members. Her contribution of disco ball ornaments is sure to be appreciated by the children and parents along with her quest for perfection in hanging the stockings.
We shouldn't be surprised that Marissa spent her day going to from one volunteer activity to another as this is someone who spends every Thanksgiving preparing meals and mingling with folks at the Tigard Senior Center. Watching Marissa's dedication to service through her job and her personal life reminds us that we should always strive to do more for our communities while appreciating the blessings that we have.
Please join ELGL in a golf clap for Marissa's efforts.