Among the many compelling facts that surfaced during ELGL's recent #13percent webinar was this tidbit: Women are far better represented in nonprofit administration than in local government.
Various articles and studies note that as many as 75% of the nonprofit workforce is made up of women. And although though they're not as well represented at the top-tier leadership levels, women account for 21% of leadership roles at the largest nonprofits, according to a 2013 study from the University of Denver.


With so many women choosing the nonprofit sector, we wondered if there might be an opportunity to remedy local government's #13percent quandary by reaching out to this same population of future leaders. The leadership skills that make someone successful in the nonprofit sector can translate directly into a similar role in local government, according to Margaret Henderson, a lecturer in public administration and government at the University of North Carolina's School of Government.
I reached out to Margaret to help address some of the questions that came up in our #13percent webinar – and to seek some guidance on the best way to market local government to the pipeline of women candidates who might otherwise end up in nonprofit management.
Henderson has boatloads of experience working at the intersection of the public sector and the nonprofit world. Her first point, however, took me by surprise. She noted that women are better represented in the nonprofit world mainly because fewer men are drawn to the lower pay and longer hours of that particular industry.
"Accepting those lower wages for the privilege of working on these very important nonprofit missions is easier to do when there is a spouse [or] partner with a larger, stable salary or some other source of income, and many women accept those lower wages without any support from anywhere else," she said.
Couple that with the fact that many women are drawn to the social missions of many nonprofits, and you have a feedback loop, whereby young women see inspiring examples of mentors achieving great things in the nonprofit sector, so they decide to follow in those well-trod footsteps in the hopes of leaving their own mark on the industry, thereby inspiring the next generation to embark upon a similar journey.


This wonderfully researched article by John Sinden showcases dozens of women in top nonprofit leadership positions at nonprofits both large and small. It's a truly impressive list. The same leaders who can steer organizations like the American Heart Association and CARE USA ought to receive a warm welcome in the manager's office of cities around the country.


It seems there is an opportunity here to create our own feedback loop, by highlighting the success stories taking place right now by women in local government, so that they might serve as touchstones for generations to come.
The challenge, of course, is that biases still exist – and local governments are still distressingly male and white. But the skills sought by employers at the highest levels of leadership – including vision, a knack for managing people, and difficult-to-define "soft management" techniques – are eminently transferable from local gov to the nonprofit sector, and vice versa.


"The skills are easily transferable, without question," Henderson said. "For many of us, the issue or function we choose to focus on is much more important than the type of employer that is offering the opportunity."
This, then, seems to be the formula for creating our own positive feedback loop in local gov:
Leadership roles that inspire admiration, not yawns, from the next generation of leaders. This might involve asking some hard questions about the words we use to describe these roles. Are tomorrow's graduates really bursting with excitement to start a career as an assistant to the aide to the deputy city manager?
Mentors sharing knowledge at key points along their career path. And not just 30-year veterans looking back on full, rewarding careers – we need insight from folks who are just 5 or 10 years into their career. These people often have a completely different perspective.
Clear, distinct points of entry into the local government sector. College programs, internships, professional organizations, mentoring, and ultimately entry-level positions – these are vital.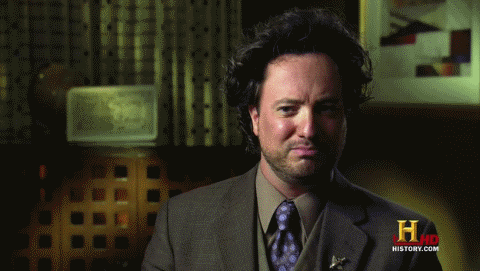 The overall goal is to position local government as a viable, attractive option for future leaders who might otherwise consider a career in the nonprofit sector. What else can we do to create and reinforce our own feedback loop? Tweet me at @PatrickWRollens and let's keep the conversation going.