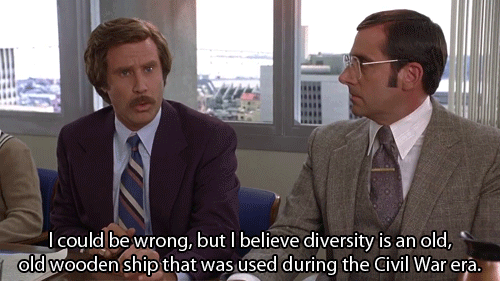 Over the past few months we've had great contributions from guest bloggers to the #13Percent conversation on the lack of growth in the number of women in local government. Now we want to expand the #13Percent conversation to include racial diversity and need you to lead the discussion!
Yes, we know that race is a sensitive topic and that it's being heavily discussed right now due to current events, but we want to talk about diversifying the local government workforce in the ELGL way—one that's interesting, enjoyable, and real. Because of the sensitive nature of this topic, you're free to blog anonymously so that you can candidly share your thoughts. 

Please sign up for a week to guest blog with the first post starting May 4.  Blogs should be 750 words or less in length, and can be emailed to [email protected].  We'll do the leg work and post it for you (you can include any graphics or memes that you want included).
You can sign up with your real name, or feel free to sign up using a pseudonym (just make sure you include your real email address, which will be hidden).
Thanks for contributing to this important discussion.  ELGL is excited to work with you.
Sign up to blog about racial diversity in local government.