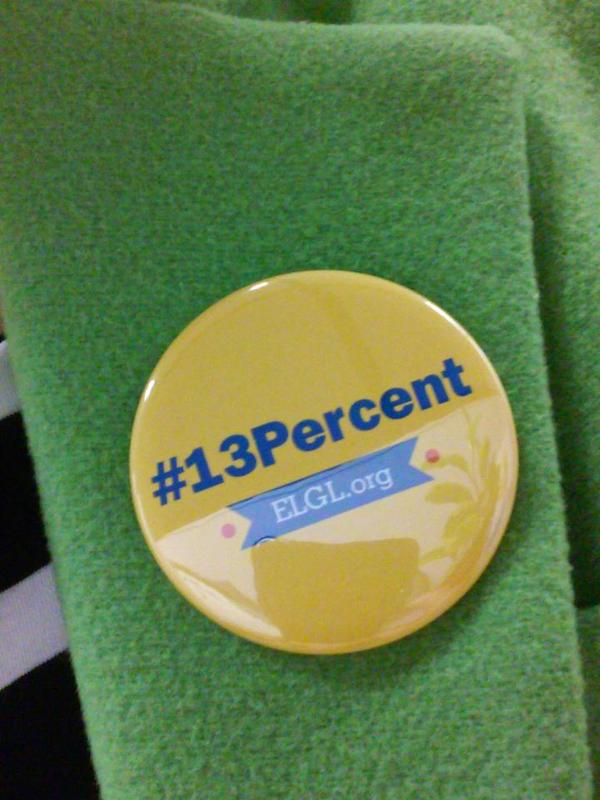 Editor's Note: Katie Babits has already broken barriers. In 1997, Katie became one of the first female wrestlers in Oregon.
She paved the way for others as noted in this 2003 article, "When I saw she (Katie) was wrestling at the high school level I knew I could compete too at the high school level." Let's hope Katie can knock down some barriers in local government. 
#13Percent: Playing a Boys' Sport
By: Katie Babits, LinkedIn and Twitter
I went to a Montessori school until I was in middle school. My normal included friends with two moms or two dads and multiracial families. These diverse relationships instilled within me a feeling of empowerment. I was surrounded by strong women and believed I only a lack of effort could hold me back held from a fulfilled life. I envisioned a life that disregarded the past traditional roles expected for women. Simply, my goal was to build a life that would make suffragettes proud.
A Small Town Uproar

During my days at Central Linn High School, I was confronted with the harsh realities of perceived gender roles. My first love was softball but I wanted to participate in another sport to stay in shape during the off-season for softball. I wasn't interested in playing basketball. This left wrestling (which had traditionally been a boys' sport) as the only viable option. I mentioned to a few classmates that I was considering joining the wresting team. If you want to get a small town in an uproar, challenge a societal norm like playing a "boys'" sport. A number of people were tasked with trying to talk me out of it. Despite the attempts, I decided to give it a try. I joined the wrestling team and went through the first few weeks of practice, which is hell for everyone, regardless of gender.
My defining moment occurred during my first match against one of the boys who was not keen on wrestling a female. This particular wrestler expressed his displeasure with me by repeatedly bashing my head into the mat. His "welcome to wrestling" actions lead to him being disqualified for unsportsmanlike conduct. Which lead to one of my most memorable experiences — my teammate rose to their feet, approached my opponent, and escorted him outside the arena. I knew then I had truly "made the team" and a gender barrier had been broken. I went on to become a two-time All American in wrestling and attended college on a wrestling scholarship.
My Encounter with the #13Percent
I have always been interested in local, state, and federal government. Throughout my life, the phrase "real change starts local" has been a guiding light.

My first encounter with the #13Percent occurred when I interned for a state senator and noticed the lack of women among elected officials. This continued as I attended the MPA program at Missouri State University where I did not have a female professor. I completed an internship for a city where four of the 15 department heads were female (26%, which sadly is double the national average!). During my internship, I had an urge to discuss how the city could get more women in the workforce but I shyed away for fear of being labeled 'that feminist intern'.
Upon graduating with my MPA, I worked in the private sector. I was hired int a department going through changes in upper management — the new director and vice president were both white males. I began observing the organization and noticing that employees followed the mantra of get a job, work, retire, be thankful. This seemingly ordinary, maybe too ordinary experience, was life changing. It lead me to deep reflection – Was this type of working making suffragettes proud? Was I making anyone proud? I knew I was not making myself proud and needed a change. I quit my job (with appropriate notice, of course), and moved across the country to Oregon. I searched for a local government job and found one in the small city of Veneta, OR
I was thrilled to be back in the public sector, and ready to make a difference. Working for a small city is fulfilling because you can be tasked with a number of jobs. My position was a lil' bit of human resources, risk management, IT, and public relations.
Change Is Comin'
In Veneta, I began trying to make small changes in the organization. For example, I pushed for paperless meetings. I publicized pool events to a larger audience. Some of my ideas were met with resistance, to say the least. I don't attribute the resistance to my gender, instead the changing age demograhic in the local government workforce.

Resistance to change is common especially in government and elsewhere. What if the change doesn't work? What if my decisions are challenged? This is what your boss is thinking when faced with an opportunity to change. It's your job to shake them out of their comfort zone. You may risk your standing in the organization but you must advocate for changes that you believe in.  If we are in the business of change, as I think ELGLers are, we should change what is before us to make it better. And if you believe in the organization, and you are passionate about your role there, by all means, stay and be Leslie Knope. She inspires us for a reason, because she keeps trying and never gives up. She continues to believe.
If you are inspired by someone within the profession, find a way to work with them. I dreamed of being Leslie Knope. Before I become her, I (somehow) want to work for her. Spoiler alert, I pretty much do now!
Seek out the Kirsten Wyatts of the world, the Julie Underwoods, the Leah Treats, the Michael Sykes', the Phil Smith-Hanes' and the Kent Wyatts. Expand your network and find the people who you want to emulate. Much like the suffragettes, they are setting the mold for the change that we will bring to local government.