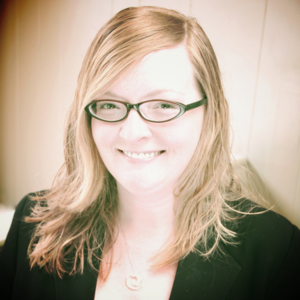 [vc_row full_width="" parallax="" parallax_image=""][vc_column width="1/1″][vc_column_text]Women in the Holler: Fixing the 13% Problem is Critical in Rural Areas, Too
Today's 13Percent post is written by Emily Edmonds (web and LinkedIn)
Although I hate to perpetuate the "backwards country" stereotype of the types of places in which I was born and raised, I felt it was important to bring the rural woman's perspective to the 13% discussion. Of the small percentage of female department heads in county governments near where I live, nearly all of them direct departments of public health or social services. There are no female county managers in a 100-mile radius, no female county economic developers or engineers or planners. What's a girl to do when she wants to work in public service?
The lack of women in local government leadership is a vivid, daily issue for me, especially as a soon-to-be MPA graduate with the goal of working in rural economic development. I live and work in the county where I was born, a largely undeveloped and beautiful slice of the Appalachian Mountains, and the biggest pressure my family faces is where to relocate after I receive my MPA this fall. There's hardly any question of staying; there are few jobs in my field, and we are still in a generational "holding pattern" in many rural local governments, where the leadership positions are held primarily by older white men still several years away from retirement.


Although I'd love to stay and help improve the place I love, there are too few opportunities here – a problem faced by countless small towns and counties across the U.S. – and I believe the "brain drain" problem disproportionately affects women who want to work in public service in any leadership position. (When we talk about opportunity, it's important to note that it's not just the number of jobs available – it's their quality. Will there be an opportunity for advancement, if you take that entry-level job? Even if you're a woman? Countless friends, classmates, and colleagues of mine, born in the 1980s and inspired to build better communities, have heard a pretty resounding "no" to that question. They've left their homes and even their states to be allowed just the chance to prove their skills.)
My first position in local government was in a town of 213 people, and my latest was in a county with a total population under 45,000. Stories from places like this rarely make it onto national platforms…but these rural areas are just as critical to fixing the 13% problem as the urban and suburban areas we so often hear about. In fact, it may be even more important to begin breaking that cycle in rural areas, where isolation, lack of infrastructure, and embedded institutional memory reinforce the idea that women simply can't lead organizations.
We know that women in rural areas face many unique challenges. Disparities in healthcare lead to more significant health issues and less access to critical healthcare services.
Rural women face depression almost twice as often as their urban counterparts and have fewer years of higher education. And although the number of women-owned farms has tripled in America in the last 30 years, the vast majority of those are very small, with lower sales than male-owned farms. Entrepreneurial women are founding 30% of all the businesses in this country, but only 6.5% of companies have a female CEO.
How do we meet this challenge? Many of the other guest bloggers have contributed thoughtful and lively discussions of the many approaches to this problem. Like them, I don't think the ICMA recommendations go quite far enough; this is a multi-generational problem that is embedded in the institutional culture of our local governments. It will require targeted, sustained commitments to change from a variety of players.
But as we plan how best to raise awareness of this issue, let's not forget the places where the 13% problem is only adding insult to injury for rural women, the places where high-speed internet doesn't reach and few people travel to see. Those women are deserving of these new opportunities, too.[/vc_column_text][/vc_column][/vc_row]