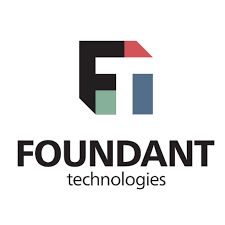 It's #ELGLHaverford time! We're pleased to recognize the top 25 local government companies as nominated by ELGL members. Learn more about the Haverford Award, and then check out our website every day this week to learn about five new companies added to the 2020 Haverford Award list.
---
Contact information:
Company information:
Industry sector(s): Technology

Minority/Woman Owned Business: No

Shared content/expertise with ELGL: No

Participated in ELGL events/activities: No
Nomination information:
Describe your work and interactions with the nominee – how have you worked with them, on what projects, and in what capacity?
Foundant has provided grant management software and incredible customer support for over four years. They have helped me build applications and surveys to better serve residents thorough our community grants programs.
What was the product/outcome of your relationship with the company?
They have increased our effectiveness in serving residents.
What are three words you'd use to describe the company?
responsive, passionate, optimistic
Describe the on-boarding process for your work with the company – either when you personally started working with them, or when your organization did. What could someone else in local government know about starting work with this company? 
When I started working for the City of Charlotte, a Foundant representative reached out and offered to provide one-on-one training with me.  Prior to my starting with the City, when Foundant first became a client, they sent several staff members from Montana to North Carolina to get our team trained on their software.
What's the most interesting or fun aspect of your work with the company?
I got to visit their headquarters in Montana for training in 2017 – their office is full of friendly dogs.
What is the company's pricing structure? Please be as descriptive as possible.
Structure pricing based on how many licenses and processes (grants) you wish to have open at a time. 
How has your relationship with the company evolved or changed over time? How has the company reacted to or addressed any changes that your organization has requested in the scope/focus of your work together?
They are always seeking feedback. And they are constantly improving their product and adding new features in response to our grantmaking needs. 
Anything else to add about the company that we haven't already asked you?
Best customer service of any company in any industry that I've worked with.