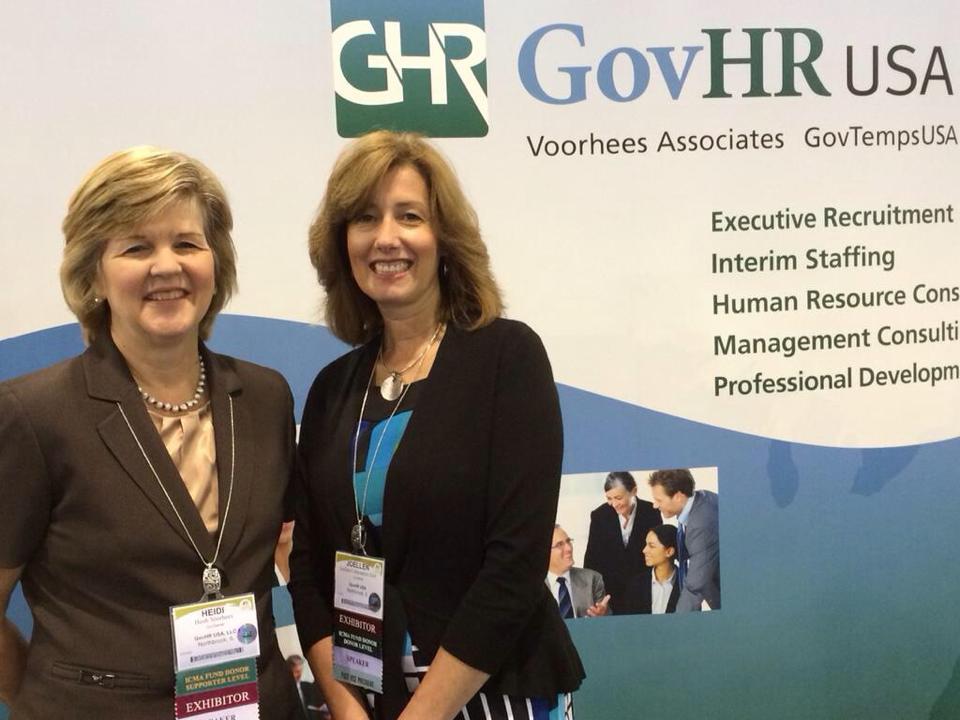 #ELGL16 sponsors allow us to offer six pop up conferences at an affordable price. The conferences will be void of the typical vendor booths. Sponsors will be active participants. However, we want you to know about the services provided by each of our sponsors, so we asked each sponsor to provide 16 fun facts about their work.
List of #ELGL16 sponsors. Interested in sponsoring #ELGL16? Learn more here. 
Executive Recruiters and Human Resources Consultants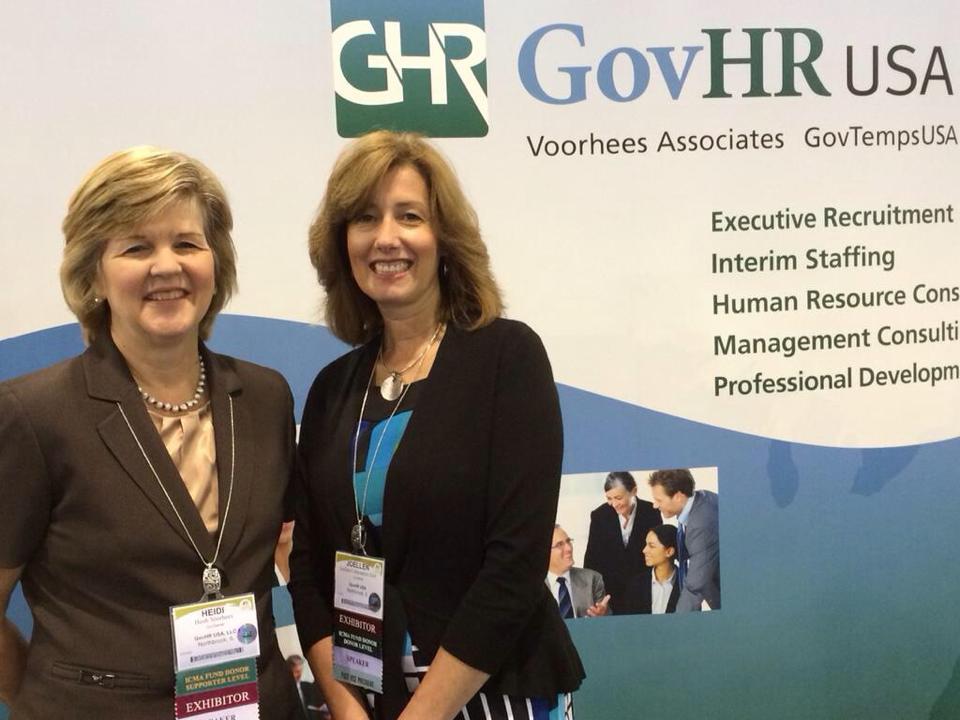 Connect: Facebook, Twitter, and World Wide Web
Link: Job Openings – Interim Staffing and Recruitments
16 Fun Facts
Number 1: GovHR provides comprehensive executive recruitment, human resources and management consulting services, and professional development services for public sector and not-for-profit clients.
Podcast: The Executive Recruitment with Heidi Voorhees, GovHR President. ELGL co-founder Kent Wyatt interviews Heidi Voorhees, GovHR President, about the ongoing ICMA Executive Director recruitment, strategies for connecting with executive recruiters in local government, and whether this is the year for the Cubs.
Number 2: We help local governments find quality people to fill important positions that are critical to the public health, safety and welfare of community residents. 
Number 3: GovHR served more than 300 clients in 24 states.
Number 4: The owners, Joellen Earl and Heidi Voorhees, have over 43 years, combined, of experience in local government in 5 different states making them uniquely qualified to assist local government clients.

Heidi has led more than 150 recruitments for local government and not for profit entities across the country and takes pride in facilitating a tailored, thorough process that gives elected and appointed officials the tools they need to make critical human resource decisions.  In addition, her firm, Voorhees Associates (2009 – 2013) provided management consulting in compensation, performance evaluation, public safety and organizational audits to more than 53 clients in 6 states.
Joellen has worked in local government executive positions in three states: Massachusetts, North Carolina and Illinois; and in six jurisdictions, with populations ranging from 15,000 to 150,000: Holden, Northborough, Yarmouth and Barnstable, Massachusetts; Catawba County, North Carolina; and Evanston, Illinois.  She has held positions from Human Resources Director and Administrative Services Director to Assistant Town Manager and Assistant County Manager.  Ms. Earl has worked in forms of government ranging from Open Town Meeting to Council-Manager and has supervised all municipal and county departments ranging from Public Safety and Public Works to Mental Health and Social Services.
Number 5: The two Senior Vice Presidents, Michael J. Earl and Lee Szymborski, together have more than 63 years of experience in local government and have held leadership positions in both their state and national professional associations.
Michael has over 30 years of local government management experience working in five suburban communities in the Chicago metropolitan area.  He spent most of his career with the Village of Wilmette where he served for 18 years first as Assistant Village Manager and then as its Village Manager from 2000-2008. Mr. Earl also worked as the Director of Human Resources in the City of Des Plaines, an organization of over 325 employees with six employee unions, and most recently as the Director of Community Services for the Village of Lake Zurich where he was responsible for the operations of Public Works and Building, Zoning and Planning.
Lee's experience spans both Wisconsin and Illinois communities. In addition to his Wisconsin service in Mequon, he also worked for the City of Wauwatosa and Milwaukee County. In Illinois, he served for 12 years as Assistant Village Manager in Buffalo Grove.
Number 6: The parent company of GovTemps USA (Twitter), specializes in placing professionals in local government positions on a temporary basis. 
GovTempsUSA focuses on providing staffing resources to local governments Nationwide.  We regard flexibility in work arrangements as a critical component for local governments to be responsive to ever-changing service delivery requirements.  We engage individuals who are seeking purpose in their work and flexibility in their assignments.  Our chosen Associates are experienced professionals who are dedicated to serving the public with passion and integrity with a specific emphasis on providing excellent customer service.
Number 7: We help people who are retired from local government find meaningful interim work assignments in our communities.
Number 8: We help professionals in transition find meaningful, interim assignments.
Number 9: GovHR help communities be more efficient and effective because we work hard to find talented people to fill available jobs at a competitive and reasonable rate.  We also tailor our executive searches to each community's specific needs.
Number 10: We have a team of dedicated and focused experts utilizing social media outreach to capitalize on the latest trends in the industry, focusing on getting clients the best candidate outreach for their recruitment.
Chicago Tribune: La Grange seeks community development director
The search firm will develop a recruitment profile with a detailed list of qualifications for the job. It also will interview staff and elected officials to gain an understanding of the challenges and culture of the village and develop a position announcement and a recruitment brochure.
Number 11: We provides local government professionals with tips, guidance and coaching to help in developing their resumes during employment interviews. 
Chicago Tribune: Q&A: Drive, people skills essential for jobs in local government
I suggest tying their experience to the requirements of the position. I'd also stress a desire to be in public service and demonstrate a productive work ethic. Show (your) accomplishments on a resume. Communities are very focused on customer service, both inside and outside of the organization. For an interview, research the community through their (municipal) website and come in with an energetic, positive attitude.
Number 12: GovHR financially supports many local government professional associations and university programs. 
Number 13: Since 2010, GovHR USA has conducted more than 90 special projects, including Classification & Compensation Studies, Assessment Centers, and Strategic Planning Processes.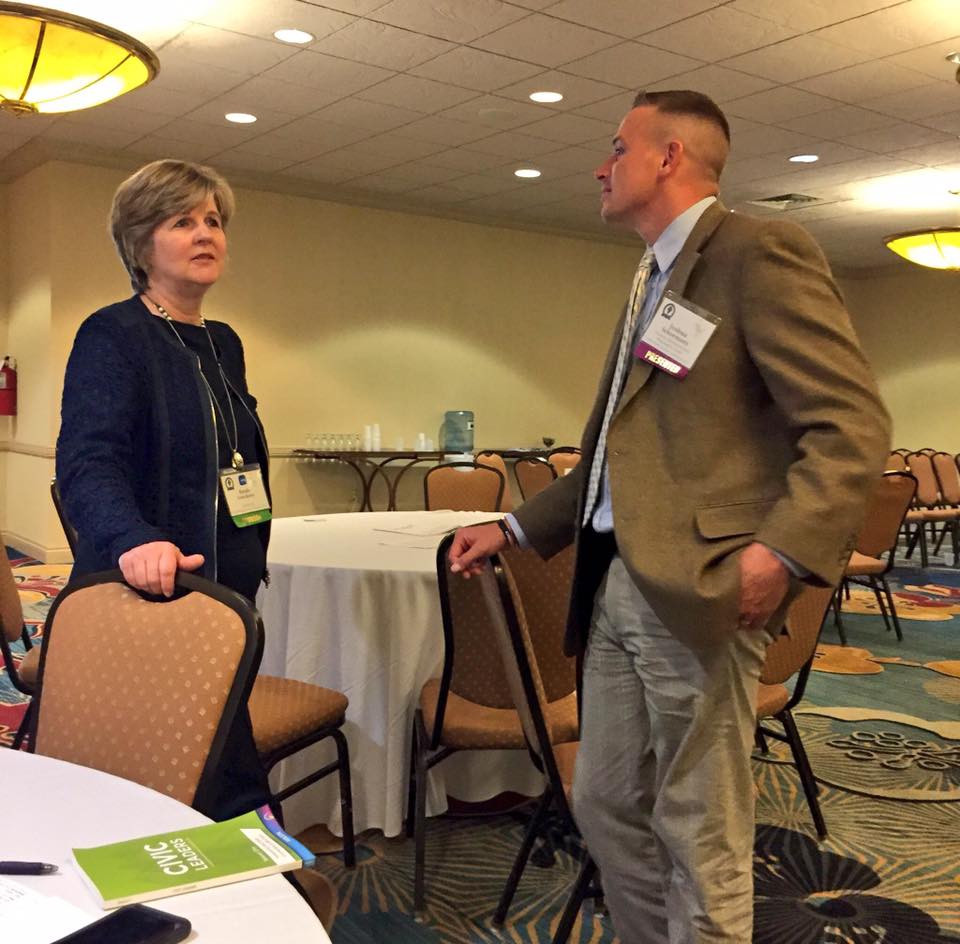 Number 14: In 2016, GovHR USA has created GovHRJobs.com. A job board for all local government and non-profit agencies. Post your job now or search for the job of your dreams!
Number 15: We have THE Robert Beezat!  Robert Beezat has been a consultant with GovHR USA since inception in 2009.  Who is Robert Beezat? 
Number 16: Heidi Voorhees is a founding member of The Legacy project, an organization that works to promote women in professional local government management positions.
The purpose of the Legacy Project is to advance women in local government. It is a forum for learning, connecting, and promoting the knowledge that supports the collective legacy of women in local government management. Legacy Project aims to help women succeed in public service by enhancing career-building models that develop leadership skills and by providing an opportunity to network with professional women in government.
Supplemental Reading