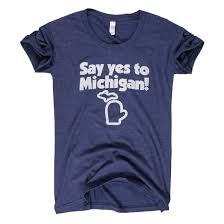 This week we take a look at performance measurement in local government, more marajuana controversy and and water main breaks all over the region. Of course, with Spring Training up us we take a look at the teams AL Central (Go Tigers). It's the day after Valentine's Day, people. Are you eating a heart shaped box of chocolates given to you by that special someone or cleaning up the empty pint of Ben & Jerry's you ate while watching House of Cards for hours last night?
1. You Gotta Fight for Your Right… to use marijuana for medicinal purposes.
Last week the Michigan Supreme Court invalidated an ordinance passed by the Wyoming, MI City Council intended to regulate medical marijuana use within the City. The case brings some interesting inter-governmental relations to light; namely the conflicting laws on the books between the State and Federal governments. In 2008 Michigan voters passed an initiative legalizing medical marijuana throughout the State. The ruling is expected to overturn ordinances in several other Michigan communities that have passed similar bans. The ruling comes at a tenuous time for state and local relationships in Michigan, where Rick Snyder's use of State controlled Emergency Financial Managers to assist distressed communities is still very controversial throughout the State.
2.  Copper? I barely know her!
Controversy is swirling around a potential new mining envelopment in Minnesota this week. PolyMet, a Canadian mine development company, is looking to establish Minnesota's first ever copper mine. The potential mine is running into opposition citing the need for financial guarantees from PolyMet in order to ensure the company does not leave behind unusable polluted brownfields or contaminate water sources. The State finds itself in a bit of tough spot; if they ask for too much in guarantees they will scare off investors but if they don't ask for enough they will be liable for the clean-up if PolyMet is unable to cover the costs. Although the recent water contamination disaster in Missouri was the result of an above the ground storage tank, not a copper mine, the consequences are still fresh in everyone's mind. It is still very early in the process and both PolyMet and State regulators are working to set up an equitable plan. Have some time to kill? You can watch the entire 5 ½ hour hearing on the PolyMet financial guarantees right here.
3.  Let's Kick Some Ice
When we think about dealing with winter weather we typically think about snow, ice and cold temperatures but cities across the Midwest are dealing with another threat; water main breaks. As the ground freezes it expands; we typically see this take the form of potholes but colder temperatures and deeper freezes throughout the country are leading to shifts deeper in the ground leading to water main breaks. Imagine having to deal with a flood, then having the flood freeze over stranding drives, damaging homes, and snarling traffic. Oklahoma City has seen more than 100 water main breaks over the last week. Cedar Rapids is having difficulty dealing with the budget implications of the breaks. The problem persists in Indiana as well. The thaw is sure to bring more shifts underground, further exposing one of the country's most pervasive but most underfunded problems; infrastructure.
4. Moms For TIF 
Tax increment financing (TIF) has long been a preferred method of development for improvements to downtowns and brownfields but in many states in the Midwest, and around the country, oftentimes the increased funding for development means less money for schools. By establishing a TIF district all tax growth is diverted away from school districts. Springfield Illinois is having trouble combating the problem now.
5. Bike it to the Limit
Forget bike-sharing; The Youth Off-Road Riders club in Johnson County Iowa is recruiting teens and young adults to bike competitively. The program, now in its third year has doubled in size to 14 members and hopes to continue the growth. The program is targeting young African Americans in particular. Check out their cover photo on Facebook; they look pretty badass.
It's Raining Jobs, Hallelujah
City Administrator. Cannon Falls, MN

Administrative Intern. Maryland Heights, MO

City Manager. Pleasant Ridge, MI
Township Administrator. Washington Township, OH
Assistant Finance Director. Mequon, WI
Director of Media Services. Des Plaines, IL
Network Administrator. Rock Island, IL
Assistant Farmers' Market Manager, Oak Park, IL
Systems Analyst, Oak Park, IL
Thoughts from the Mitten State
Performance management has become quite the buzz-word in local government. Local governments everywhere are looking to leverage "big data" (another buzz word) to help in decision making. Right here in Novi we're working to implement ICMA's Center for Performance Measurement (CPM) program and the Michigan Local Government Benchmarking Consortium (MLGBC) program. Both programs have vastly different memberships but they share a common goal; to provide member communities with performance standards and comparable communities to measure themselves against in the hopes this information will be useful in service improvement efforts.
I really believe that ongoing, real-time data collection and analysis will become the norm in local government in the coming years; and no, I don't mean monthly or quarterly status reports. You'll remember a few weeks back I shared an article about an open source program being developed in Chicago with aspirations to make real-time performance measurement attainable in communities across the country. As technology evolves data collection will become easier. We will get away from manual entry into spreadsheets.
Technology and performance measurement programs will make it easier to collect data and compare with other communities but, in large part, will still leave the question of performance management unanswered. How do we leverage a measurement to improve management? After you put the effort into developing a measurement be prepare so answer the age-old question; so what? We can have all the performance measures in the world but if they are not driving innovation and forward progress they are a waste of time and a drain on the organization.
So how can we avoid wasting staff time on irrelevant measures? I am by no means an expert and I don't have all the answers but I do have some suggestions. First and foremost you have to determine the drivers in each department; all of which should directly contribute to the main purpose of the department. From there you need to determine how to measure performance of each of those drivers. A Building Department is a great example; when you measure the number of building permits issued in a month is that a reflection of staff performance or the state of the economy at large? The final component I've run into is determining what you have the capacity to measure. On the one hand you have staff time and buy in. On the other you have your software and IT limitations.
I think performance management is a promising tool if used correctly and I'm hopeful local governments will be able to leverage measurements to increase resident satisfaction and efficiency. Check out performance measurement efforts in your state: HB 4 in Ohio, Illinois, Indiana, Wisconsin
Midwest Music
I stumbled across Houndmouth thanks to my handy-dandy Google Play music subscription and I can't stop listening to them. The Illinois-natives have a unique sound. I really love how the lead vocalist/guitar player manages to not only sing but play lead and rhythm guitar seemingly all at once. I would highly recommend spending some time on YouTube checking out their live versions; their predominately electric studio songs are transformed into acoustic versions with really spectacular harmonies.
Even with a traditional guitar-drum-bass Houndmouth maintains a decidedly folky tone throughout their songs. They occasionally throw in some Beatle-esque country-twang; "Hey Rose" could have been written by George Harrison himself.
In case you're curious, I looked up the term "houndmouth" on Urban Dictionary and it doesn't mean anything gross. Like what you hear? Check out the Felice Brothers, Brown Bird, Cave Singers, Wood Brothers
Midwest Olympics
 You probably heard about Johnny Quinn's bad luck in Sochi; he got stuck in the bathroom then in an elevator. Did you know that Quinn used to be a wide receiver and was in training camp with the Green Bay Packers in 2008?
Events like downhill skiing and snowboarding literally wouldn't be possible without Michigan. Snow Machines, Inc., a company based out of Midland, MI, has been in Sochi for

six years

designing snow machines to make the events possible.
The Scoreboard
I love baseball. Spring Training is essentially a 6+ week long Christmas Eve for me and my family. Since I'm assuming you are all as excited for Opening Day as I am I thought this week we'd take a look at the teams across the Midwest over the two weeks. Predictions for the season will come the week of Opening Day. This week I'll be covering the American League Central.
http://www.youtube.com/watch?v=2GrY8AyH3JQ
Detroit Tigers. It's been quite an offseason for the AL Central Champions. As a die-hard Tigers fan, I was upset (to say the least) to see Jim Leyland leave. The Tigers also lost (or let go of) three major players that contributed to their success last year; Prince Fielder, Jhonny Peralta and Doug Fister. I'd go so far as to say they've experienced a sea-change from last year. This is a different team. Last year the run production rested with the middle of the lineup; relying on big hits to score runs. This year the team is poised to have the ability to manufacture runs; they're faster and younger. I'm calling it positive change, although I find myself in the minority here in Detroit.
Cleveland Indians. Terry Francona has turned the Indians into a force to be reckoned with. Last year they made the playoffs for the first time since 2007; only missing the Central title by a game. The Indians lost two big controversial starters from their rotation; Ubaldo Jimenez and Scott Kazmir. Bringing in John Axford (of Milwaukee Brewers fame) and some young talent brings some optimism to Spring Training. We've all seen what Terry Francona did with seasoned talent in Boston; I'll be curious to see what he is able to do with this young, but promising, crop in Cleveland.
Kansas City Royals. The best worst team in baseball for years. They always seem to miss the playoffs but somehow they always beat the Tigers. The Royals always seem to have solid pitching as well; they lost Ervin Santana but were able to pick up a southpaw in Jason Vargas. A lot of question marks still remain in Kansas City but I've learned over the years not to under estimate KC.
Minnesota Twins.  Joe Mauer; moving to first base? Good move, Minnesota but about 6 years too later. Bringing in Kurt Suzuki and putting Mauer at first will go a long way toward freeing up some much needed space in the lineup. With last year being the exception, the Twins have consistently competed for the division. I expect them to be back in the running this year.
Chicago White Sox. The White Sox have not been the same since Ozzie Guillen left. Frankly, Ozzie Guillen hasn't been the same since Ozzie Guillen left either. The White Sox finished last in the division in 2013 and are projected by many to finish there again. Chris Sale is the obvious gem in the lineup. The team does show some legitimate young talent but not enough to compete in this division or make a wild card run.