The ELGL Haverford Award celebrates the top companies that work with local government. We often say "we're all in this together" and that mindset shapes the way we work with the people who work in the private sector. We don't differentiate between our members who work for local government, from people who work with local government.
When local government companies are well run, responsive, and in tune with the opportunities in challenges in towns, cities, counties, and districts, their work makes local government stronger.
Simply put, diligent and responsible local government vendors and their products and services make our communities run better.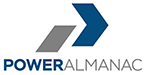 Nominations for the 2020 Haverford Award are now being accepted. This year, we're working with our friends at Power Almanac on outreach and engagement for this award.
Our goal is to showcase the amazing companies that support the work of local government, and drive innovation and creativity for local government organizations.
---