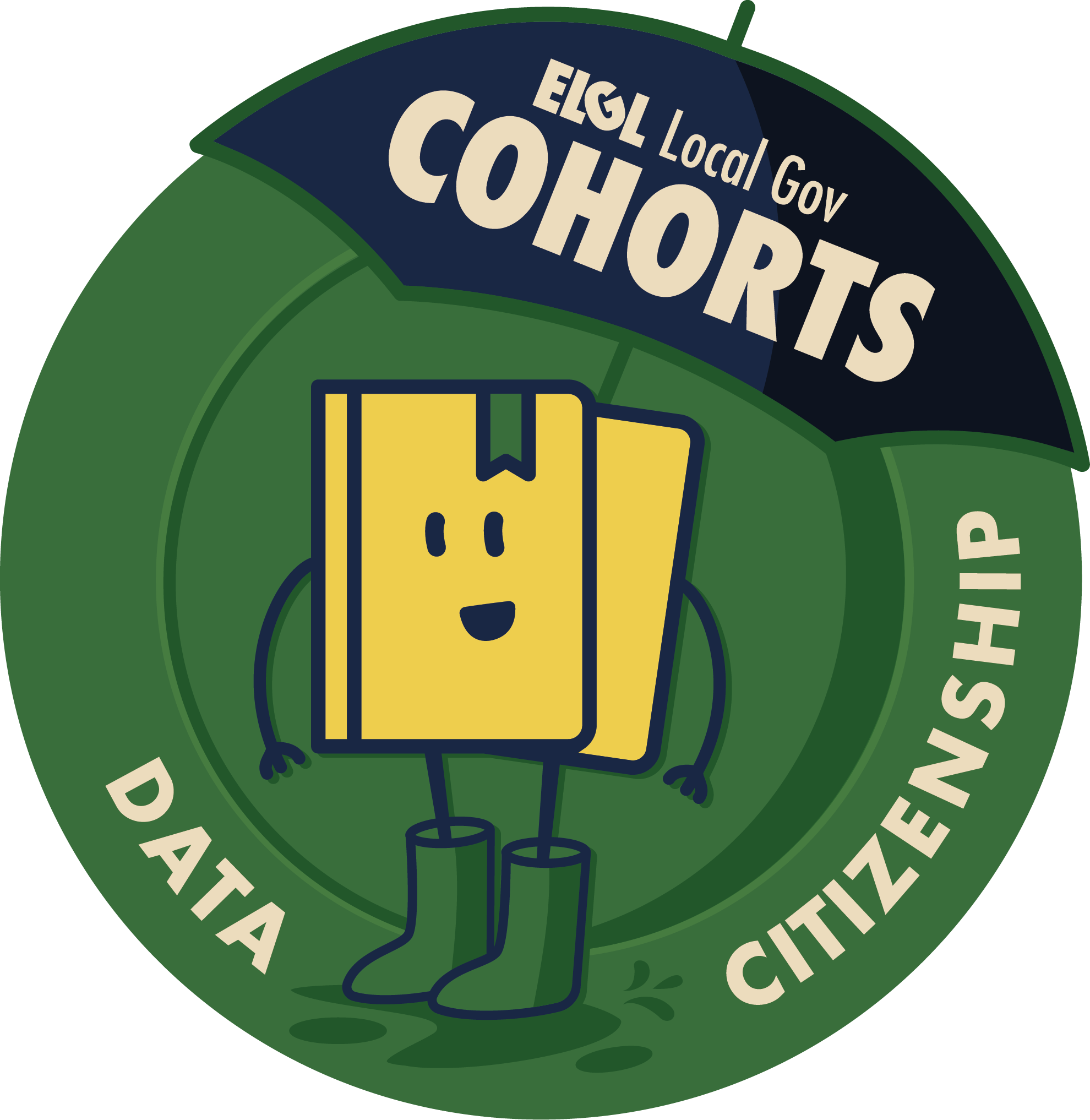 ELGL is excited to announce two 2021 Data Analysis Cohorts, a pair of six-week skills-based cohorts for local governments interested in refreshing their basic data analysis skills or exploring the technologies available for data analysis work. This cohort is being developed by rockstar ELGL'er Jason Jones and the ELGL Brain Trust. 
Part of ELGL's Local Gov Cohorts Program and the 2021 Data Citizenship series, these cohorts are designed to help public service professionals identify opportunities, increase knowledge, and build relationships with peers across the country and the world.
Data Analysis 101: six weeks, Jan 15 – March 1 2021
Basics of data analysis, data collection and end user / input user functions

Cleaning and organizing data

Qualitative and quantitative data and their differences

Utilizing data to tell accurate stories & inform policy decisions

Problems with data: inherent bias, relevancy, and more

Activities: refresher / beginner activities with spreadsheets and open data
Data Analysis 201: six weeks, February 15 – April 1, 2021
Utilizing data to tell accurate stories & inform policy decisions

Problems with data: inherent bias, relevancy, and more

Making data accessible to communities and departments

Quality assurance

Tools review: R, Python, other data tools overviews
Activities: analysis in different platforms; highlighting data problems; sharing data
Apply today for the 2021 Data Analysis Cohorts!
Eligibility
Local government professionals in any department are encouraged to apply, particularly those interested in learning more about responsible and transparent data management and data use. Graduate students, nonprofit employees, and academic partners may also find these courses especially useful. Up to 50 applicants will be accepted for each cohort.
Cost & Time Commitment
Applicants must commit to roughly 1-2 hours per week of participation:
Asynchronous weekly recorded lectures and resources (30 minutes)

One mid-cohort live training cohort meeting with facilitators and teachers (2 hrs) – required

A kickoff call to meet your cohort peers – optional

A graduation call to share your final product & knowledge with your peers – optional

Up to one hour per week of reading, resources, and/or assignments

Up to thirty minutes per week sharing online discussion boards, posts, and assignments, and reading and responding to peers
Both cohorts are free to ELGL members. For non-members, registration is $75 per cohort and billed upon acceptance on Net 15 terms. If you're not yet a member of ELGL, you can join for $40 annually here.