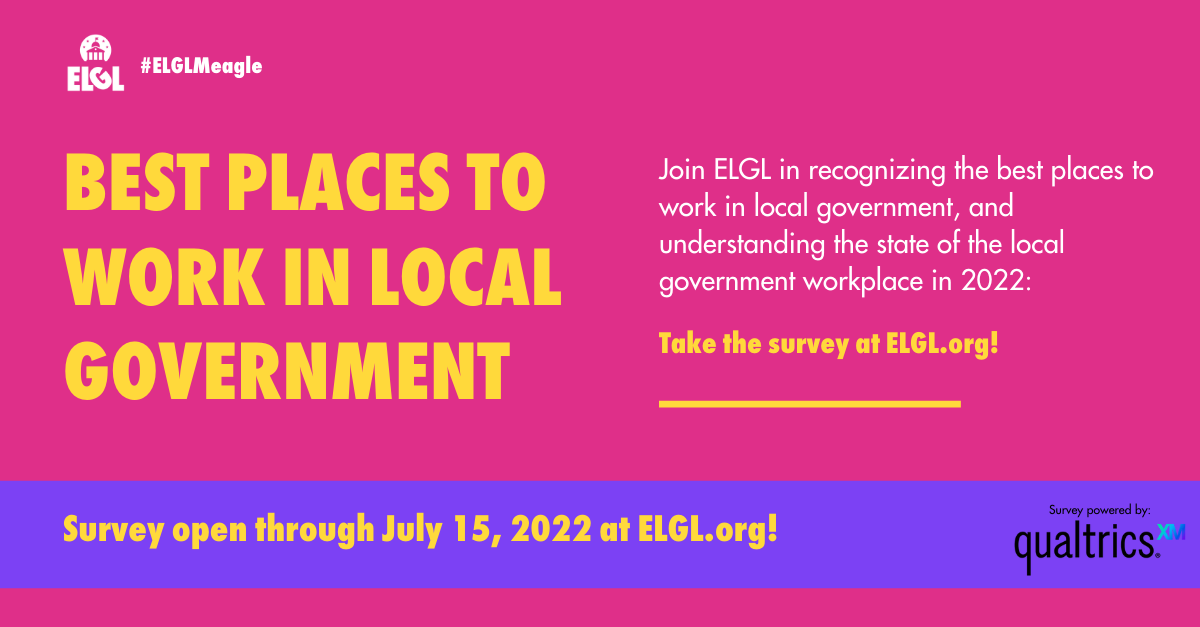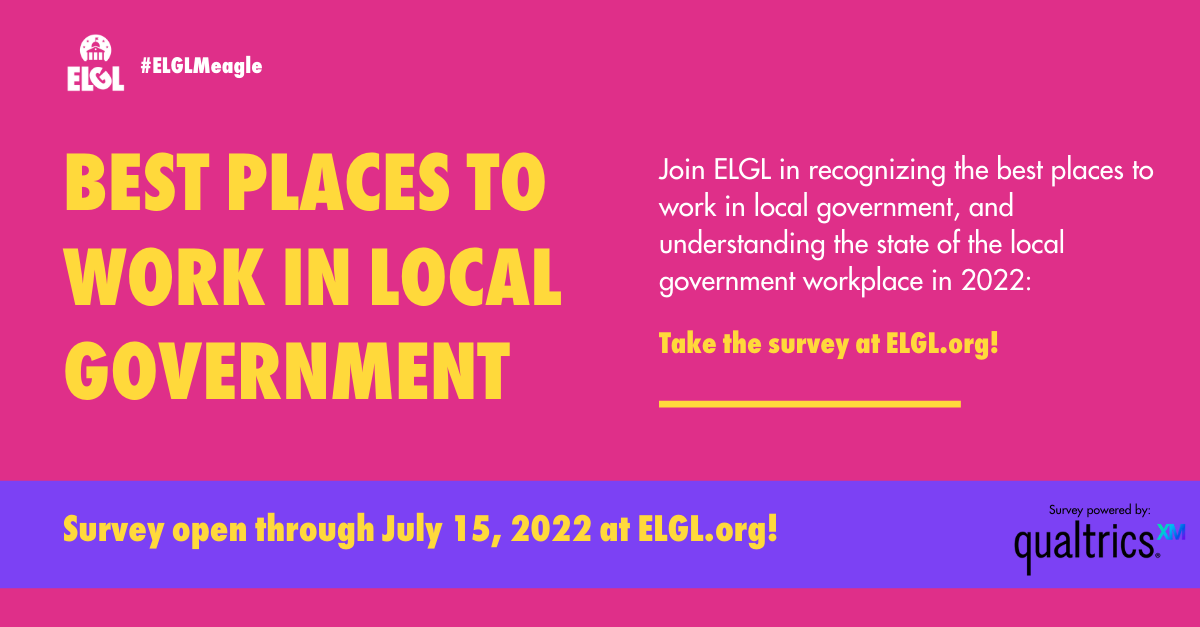 Each year, the Engaging Local Government Leaders (ELGL) network recognizes the best places to work in local government. This annual award recognizes the local governments that have developed, cultivated, and nurtured workplaces that encourage employee creativity, loyalty, and success.
In 2022, we are excited to add a quantitative component to this award to understand and recognize the factors that make local governments great places to work.  With the help of Qualtrics' Employee Experience (EX) expertise, we will showcase the best local government workplaces and also better understand the state of the local government workplaces.
To be considered for an award, please complete the survey in full. This includes the opportunity to share qualitative data about your organization for future recognition and to be showcased by ELGL and at upcoming ELGL events like our annual conference in Phoenix, Arizona on October 13 and 14!
Survey open through July 15, 2022.