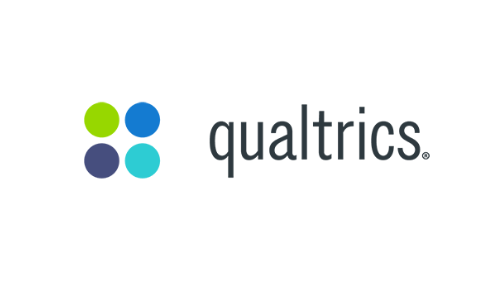 This is the company information page for the 2019 #ELGLHaverford award.
Learn more about the award program, and read about all of the honorees.
---
About Qualtrics
Website: https://www.qualtrics.com/ 

Contact person: Chase Winder

Contact email:

[email protected]

 

Industry sector: Surveys

Minority/Women-Owned: No

Does the company have an articulated equity/inclusion policy: No

Nominated by: Anonymous
---
Engagement With ELGL:
Blogs, Webinars, Podcasts with ELGL? No

Events, Activities with ELGL? No
---
Working with the Company:
Describe your work and interactions with the nominee – how have you worked with them, on what projects, in what capacity?
We use Qualtrics for all of our surveys and to gather and dashboard data about our operations.
What was the product/outcome of your relationship with the company?
I can see at a glance what our data tells us. We can track how public works is performing, both what's getting done and how our residents are feeling about their experiences with the company.
What are three words you'd use to describe the company?
responsive, professional, intuitive 
Describe the on boarding process for your work with the company – either when you personally started working with them, or when your organization did. What could someone else in local government know about starting work with this company?
There are a lot of great products offered by the company. Think carefully about what you really need and who will be dedicated to using it. By having my position focused on using the tool we get a lot of mileage out of it.
What is the company's pricing structure? Please be as descriptive as possible.
There's a standard license which can be added to. We do pay for a certain amount of responses through the platform, but data we upload on our own is unlimited. 
What's the most interesting or fun aspect of your work with the company? 
Seeing the numbers tell a story on our dashboard.
How has your relationship with the company evolved or changed over time? How has the company reacted to or addressed any changes that your organization has requested in the scope/focus of your work together?
The one time we needed a change to our license they were responsive and easy to work with. More so, their support for the platform is awesome. I often call in when I need help getting my data to work right or general advice. They are extremely responsive and knowledgeable. This support is included with most licenses and is invaluable to keeping the show running.
Anything else to add about the company that we haven't already asked you?
I love that the company is local to us, and I love that they are constantly improving and updating the features. If there's something I don't like about the platform, I find it's usually been re-imagined and improved the next time I go to use it.