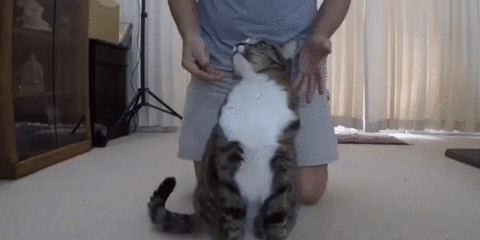 In this post, Bang the Table's Engagement Manager, Casey Earp, explains how to merge hi-tech and low-tech engagement.
---
Today, more than ever, the politically charged environment in America creates challenges for governments at all levels to find ways to build rapport with the communities they serve. Although the visceral discourse and divide is most visible at the federal and state levels of government, those involved in ELGL have undoubtedly felt the repercussions at the local level at one point or another as well.
At Bang the Table, we took a deep dive into this trend to see how communities view, communicate, and interact with their local governments. We surveyed 750 people from across the country and across demographics. In this post, we will share our findings with the ELGL crew and convey a few thoughts on how local government can rise above the fray when it comes to public involvement.
Our survey asked questions about how respondents view, communicate, and interact with their local government. Overall, there was a strong desire from respondents for local government to educate the public on what they are working on and to be included in the decision-making process.
Key findings of the survey identified other important perspectives:
The majority of respondents indicated that they follow local politics and voted in their city's most recent election. However, when it comes to more involved participation, like attending town hall meetings, 71% claim they never do.
83% of respondents expressed some level of interest in participating in these conversations through online tools hosted by their city.
Opinions are split on whether local governments are effective at informing the community of what they're currently working on – 43% say yes, and 38% say no.
Most respondents, 88%, feel that engaging with their local government about a topic could result in change, which is good news for those hoping to encourage more community involvement. However, only 27% gave a straight yes while the majority, 61% said it depended on the topic.
When asked whether or not their local government values public opinion, the results were split – 52% said yes and 48% said no.
Across demographic lines, there is a desire for communities to have a deeper, more inclusive relationship with their governments.
Unpacking the findings, we are left asking about what behaviors we are perpetuating that, during a time of ultimate information, our community finds it hard to feel involved? Why don't more people believe their government values their opinion? And most importantly, how do we make it better?
The overall findings of the survey should send a message of optimism. Across every demographic group surveyed, individuals expressed a strong desire to be engaged, to be listened to, and to be a part of the process. Your community wants to be a part of the solution – all you need to do is make sure they have the opportunity to do so. The question for you is; How can my organization create communication channels that are open, accessible, and intuitive, and how can we be better at closing feedback loops?


Creating a sense of trust is more difficult, but as we see in the results of the survey, it is a key component to moving the needle on these results. The advice we frequently offer from Bang the Table is to be as clear and transparent as possible and make sure you let participants know how they have impacted the process or outcomes. Be direct as to how and why individuals can impact different parts of your project. If there are legal barriers, funding issues, or anything that tightens the scope, then you should share that information up front to make the process as easy to follow as possible. There can be so many factors when it comes to whether or not your community trusts you, but staying focused on running good, transparent processes will help you by leaps and bounds to move in this direction.
The final piece of the feedback from the survey points to moving away from the traditional town hall, open house settings in your community engagement efforts. We write extensively about how busy people are and how the open mic is intimidating, but seeing it come full circle from our respondents makes us think the problem is bigger than we had originally thought. People do not like traditional methods of public comment and there are opportunities to evolve this process. Last month a colleague at Bang the Table, Jeremy Shackett, wrote a post on how low-tech/creative techniques have helped get more stakeholders involved in different consultations. These are great ideas readily available for anyone looking to move away from the open mic. Take the concepts, make them your own and try something different. It will pay off huge dividends in the long run. People want you to try (especially Peter Frampton)!
Although these processes and strategies can seem challenging and uncertain, implementing them can mean the difference between trust and distrust and functional public dialogues. Local government leaders have a unique opportunity to encourage people to participate in our democracy through direct access and have influence in outcomes that impact their lives. The task of getting people to participate, however, lies squarely on your shoulders. As you reflect on everything you have achieved in 2017, I hope you can take the few bits of data our survey has captured and challenge your organizations to expand your engagement through innovative methods in the coming year. I am optimistic that this group will succeed in bringing everyone back to the table through equitable and exciting engagement strategies.
---
Supplemental Reading