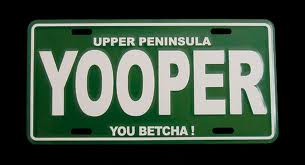 1. Carpe Diem
Drastic action is being considered to combat the continued migration of the invasive Asian Carp toward the Great Lakes. The carp represents several threats to the Great Lakes. They are capable of eating 20% of their body weight in plankton in one day, potentially threatening a $7 billion fishing industry. The second threat is the safety of boaters and fisherman; when the fish hear the sound of a motor they jump out of the water. Some people shoot them with bows, other get hit in the face.
2. SWI (Not to be Confused with SWV): Serving While Intoxicated
Did you know it is illegal to serve alcohol under the influence of alcohol? In Wausau, Wisconsin the legal limit is .04; half the legal limit for driving. A 200 pound male could drink 4 beers in an hour and remain under that limit. The community is currently considering raising that limit to .08, although the Public Health and Safety Committee voted not to raise the limit. The full Council will vote on the matter in March. Violators of the ordinance are fined $25 and run the risk of losing their liquor license. The regulations are enforced at the local level through ordinances; not the State or Federal level
3. Pipeline Remains in the Pipeline
The Keystone XL Pipeline has been controversial among many Americans. The pipeline is planned to run from Canada to refineries in Texas but the plan ran into legal trouble Thursday when a Nebraska judge struck down the law establishing the route. The law would have forced landowners to allow the pipeline to run across their property. Officials are optimistic the ruling will not further delay a decision from President Obama on the pipeline due after the midterm elections.
4. Under Water
A brief sojourn from winter weather has been a welcome change of pace for many in the Midwest but the warming temperatures and rain have brought flooding to many areas in the Midwest. Melting snow coupled with breaking water mains has made it difficult for local officials to control the issue. Other unwelcome weather-related news: potholes and tornadoes!
5. Third Time's a Charm
The City of Detroit continues its bankruptcy woes this week. Wednesday Federal Judge Steven Rhodes gave the City and insurance company two to three weeks to settle their dispute over bond payments in light of the bankruptcy proceedings. The bankruptcy potentially has widespread impacts on the municipal bond market; which, to this point, has been considered a safe bet by investors. Friday morning the City filed a comprehensive plan in Federal Court as to how it plans to deal with the looming debt payments to over 100,000 creditors.
It's Raining Jobs, Hallelujah
Management Intern. Knoxville, IA
Management Analyst. Birmingham, MI
City Administrator. North Kansas City, MO
City Manager. Kingsport, TN
City Manager. Brunswick, OH
Director of Human Resources. Washington County, WI
Executive Director. Older Persons' Commission
Chief Information Officer. Village of Northbrook, IL
Village Manager. Village of Tinley Park, IL
Thoughts from the Mitten State
Last week I talked about performance measurement; a worthwhile topic but a dense one. This week I thought I would keep it light by talking about something that has nothing to do with local government but everything to do with the Midwest; accents.
Before you continue reading, take this quiz from the New York Times. According to this quiz I speak like I'm from Toledo. Not quite but I do enjoy their science center and their baseball team.
It's funny how the region we live in shapes our reality. For the longest time I thought the Midwestern accent was normal and everyone else was weird. I was wrong; we are all weird.
As Midwesterners we are weird but in a more subtle, almost boring way. We don't have an easily recognizable accent like people from New Jersey or Boston. We can't sing country songs with the same twang as Southerners. We do have an uncanny ability to combine two words into one; it's kinda amazing. Sometimes we make up our own words; ever heard of a "Yooper"? If you're not careful you can be confused for a Canadian; it's happened to me on several occasions. We have also discovered that although the word is technically spelled "yes" it is actually pronounced "yeah".
I'll leave you with one thought. It really is called pop. What on earth is Soda?
Midwest Music
Feelings toward Bon Iver are much like those toward Dave Matthews Band; you either love it or hate it. I like them, although until recently I hadn't listened too much of their stuff, outside of Skinny Love (of course). I actually was brought back to Bon Iver by frontman Justin Vernon's side project, Volcano Choir (who are awesome).
The "making of" story behind Bon Iver's first album, For Emma, Forever Ago, is the stuff of neo-folk legend. After living in Raleigh, North Carolina for a while Vernon moved to a secluded cabin in rural Wisconsin where he wrote and recorded every song by himself; although some drums and keyboards were added when he returned to Raleigh. The seclusion shines through on just about every track on the album. The music makes me want to go on a hike through snow covered woods; if that make any sense.
Ban Iver's lonely, yet laid back style is underlined by the slow, melodic tempo in just about every one of their songs but their style is defined by Vernon's singing voice. I've heard people refer to his voice as grating but I disagree. He manages to sing in the higher pitch while counteracting the intensity with low harmonies.
Also see: Iron & Wine, the Tallest Man on Earth, Ray Lamontange, Damien Rice, Fleet Foxes
The Scoreboard
Welcome back for week two of the Pure Midwest Spring Training preview. This week I'll take a look at the National League Central. The NL Central was arguably the best division in baseball, with three teams making the playoffs.
St. Louis Cardinals. The Cardinals took the division last year with an impressive 97 win. They lost Carlos Beltran and David Freese in the offseason but do have some significant young talent that could step in to fill the void. Young pitchers came through in the clutch last year for the Cards; they'll look to build on hat success this year.
Pittsburgh Pirates. The Pirates got one of two Wild Card spots last year, which ended a play-off drought of over 20 years. Can they do it again this year? There are some major question marks. They lost Justin Morneau in the offseason and AJ Burnett still hasn't resigned with the team.
Cincinnati Reds. The Reds claimed the second Wild Card spot last year. They lost a major contributor in Shin-Soo Choo, who was signed to a $130 million contract with the Texas Rangers in the offseason. Although the Reds maintain formidable power in the middle of their lineup, the loss of Choo does not help their efforts to make inroads in the playoff race.
Milwaukee Brewers. The good news is Ryan Braun is back from his 50 game suspension and the addition of Matt Garza puts their rotation near the top of the NL. The bad news is that may not be enough to make them competitive. They still a young, developing team expected to be a legit contender in years to come.
Chicago Cubs. The Cubs are rebuilding. They have some very promising young talent in their farm system but not much that is ready to produce this year. As a Tigers fan, I can speak to the merit of their acquisition of Jose Veras this offseason; a solid man in the bullpen for the Tigers last season.