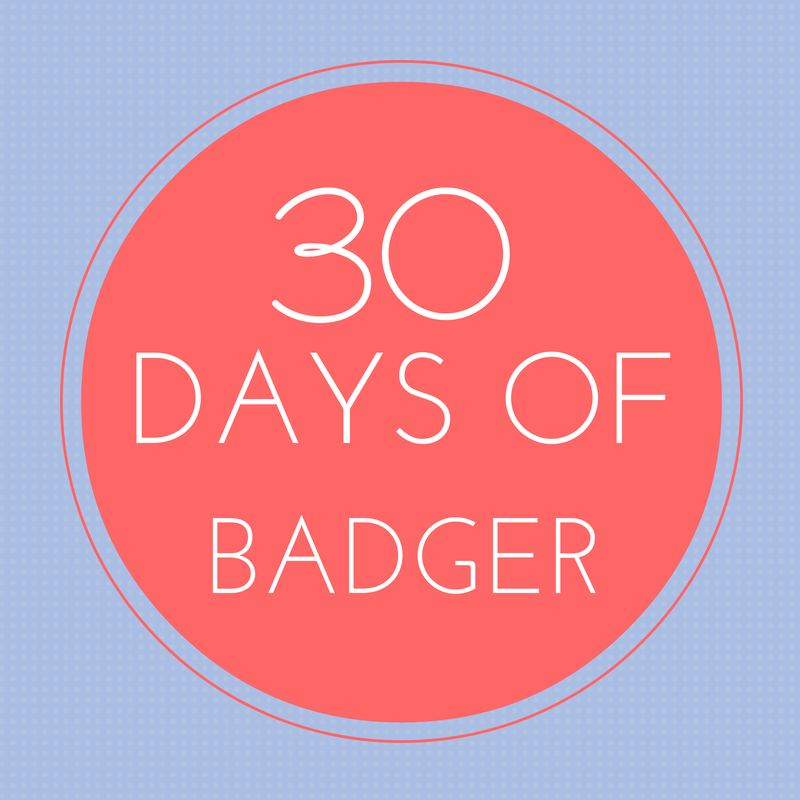 Emily Badger, a current Washington Post reporter and former Oregonian intern, will speak at the #ELGL14 annual conference Oct. 17. Schedule that Friday off now and be ready for registration— Badger takes the podium at 3:45 p.m.
I'm Josh Gregor (you might remember me from Josh's Job Search) and I'll be taking on the role of Badger's hype-man for the next 30 days. I will be posting at least one of her pieces every day to generate buzz and get people excited for #ELGL14's exceptional guest speaker.
Things you should know about Emily Badger (Spoiler alert: her resume is extremely impressive)
First, Emily Badger is an ambitious thinker and a first-rate journalist.
Badger earned her Masters of writing in creative nonfiction from Johns Hopkins in 2013.
Like a writing nomad, Emily has lived in Chicago, Portland, Cleveland, Orlando, Tallahassee, Paris, Norfolk, Atlanta. She currently lives in Washington D.C.
She has spent more than half of the last 15 years in a press box covering various sporting events (Unconfirmed, although it probably felt that way to her at times).
Badger has an eyebrow-raising amount of accolades for excellence in journalism.
Badger has freelanced for more than 20 media outlets in print and online.
After years covering Florida State Football Emily most likely gives a daily salute to her Deion Sanders poster, but for the most part it would seem, her focus and talents have shifted from sports writing to economic and domestic policy. What bad luck for any Seminoles fan waiting to read about the next "Prime Time" but fantastic fortune for those of us interested in trending topics concerning all things local government. I for one am excited to explore some of Emily's brilliant content and discuss it with all of you.
30 Days of Badger – Day 1
The Anxiety of the Forever Renter
In a previous interview with sarahhellems.wpengine.com in May of 2013, Badger talked about The Anxiety of the Forever Renter, a personal essay she wrote back in 2011 that "provoked a wide variety of reaction from readers." Since the purpose of this series is to generate buzz about Emily's upcoming appearance at #ELGL14 I thought it'd be appropriate to start it off with that piece Emily did for CityLab.
Take a few minutes to read this well-written article and spend some time browsing some of the responses she received in the comments section.
My take:
You can consider yourself lucky nowadays if you graduate from college with less than $25-$30,000 in student loan debt and if you can beat that six-month benchmark for landing a job after school. Chances are mom and dad have postponed their plans to remodel your childhood bedroom into their exercise room because it's instead going to be your job-hunting command-center. There are a lot of steps between starting your post-college stage of life and homeownership. For me, the decision to become a homeowner will always be about two things: my levels of comfort and independence.
My older sister was gracious enough to allow me to live at her house rent-free when I finished school. Even months after I found a job, I was still living and car-pooling with her and at that time, paying a small portion of the bills. This allowed me to build up a savings and set aside some emergency money. When my dad's job relocated him down to Eugene, I chose to live in the home they own in St. Helens in order to help the transition go smoothly. It is a nice balance of being a renter and a homeowner. I have enough comfort and independence to fix stuff if it breaks and my girlfriend and I can grow a garden, own a dog and all the other wonders that come with living in a house.
The two friends I have who are 20-something homeowners had similar paths to making that decision. Both of them spent significant time living at home with their parents while growing in their careers. This allowed them time to establish a savings large enough to make a sizeable down payment on their homes and to ensure they were comfortable enough in their jobs to make that leap.
I have never viewed the decision to move back in with family as a shameful one, I see it as a cultural shift toward achieving a comfort and independence quicker than you would if you were handing your paycheck over to a landlord every month. It will always vary from person to person, but is renting any more cost effective than owning?
I do not plan on living and commuting 30 miles into Portland forever, but at this time I'm not willing to sacrifice my comfort and independence out here to cramp my dog, my girlfriend and I into an apartment or condo in the city. I don't like the thought of looking forward and not seeing myself as a homeowner. I don't even like the thought of looking forward and not seeing myself with two or three rental properties, for that matter.
Have your own thoughts on this article? Let's keep the conversation going below or find me on Twitter: @joshg22.