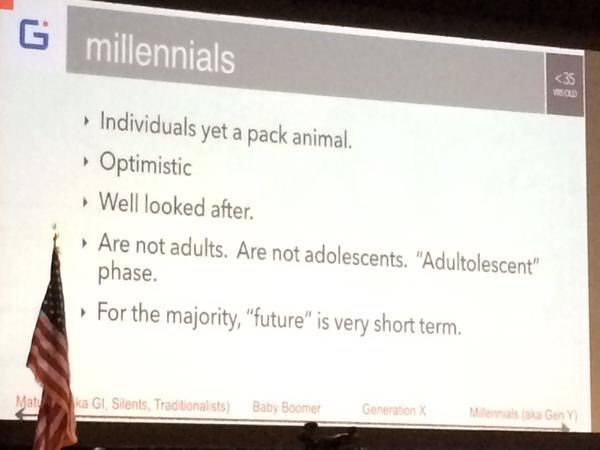 The revamped ELGL website received more than 300,000 views this year. Members and visitors were treated to a wide array of stories from the #13Percent to infrastructure to work/life balance. While some of you dropped by to visit the rapidly growing webinar library or check out the latest job postings.
Our crack staff has sorted through Google Analytics to identify the top 10 most viewed articles of 2015.
#10: Fat Joe Meets Local Government Budgeting
#8: What the Hell Am I Supposed to Do With This?
#7: Retired Green Beret Enters Local Government
By Ben Kittelson, Guilford County, NC – Twitter
Our Take
Plain and simple — don't make Ben Kittelson mad. The former Willamette University football player came out guns blazing after hearing another lazy presentation full of generational stereotypes. Ben addresses three common stereotypes about millennials that portray the generation as something less than a full-blown adult.
Local government professionals and professional associations are quick to form a "little kids table" with all the young people as a way of saying "looking we're addressing the issue."
Ben's argument is best summed up in this paragraph,
"Stereotypes about generations are a barrier to attracting the best and the brightest to local government, they get in the way of changing local government to be more nimble, flexible and attractive to workers of all ages and experience levels. Don't talk about my generation, let's talk about how we change change local government."
Read Ben's Article
Kittelson's Corner: Generational Stereotypes Do Not Lead to Change