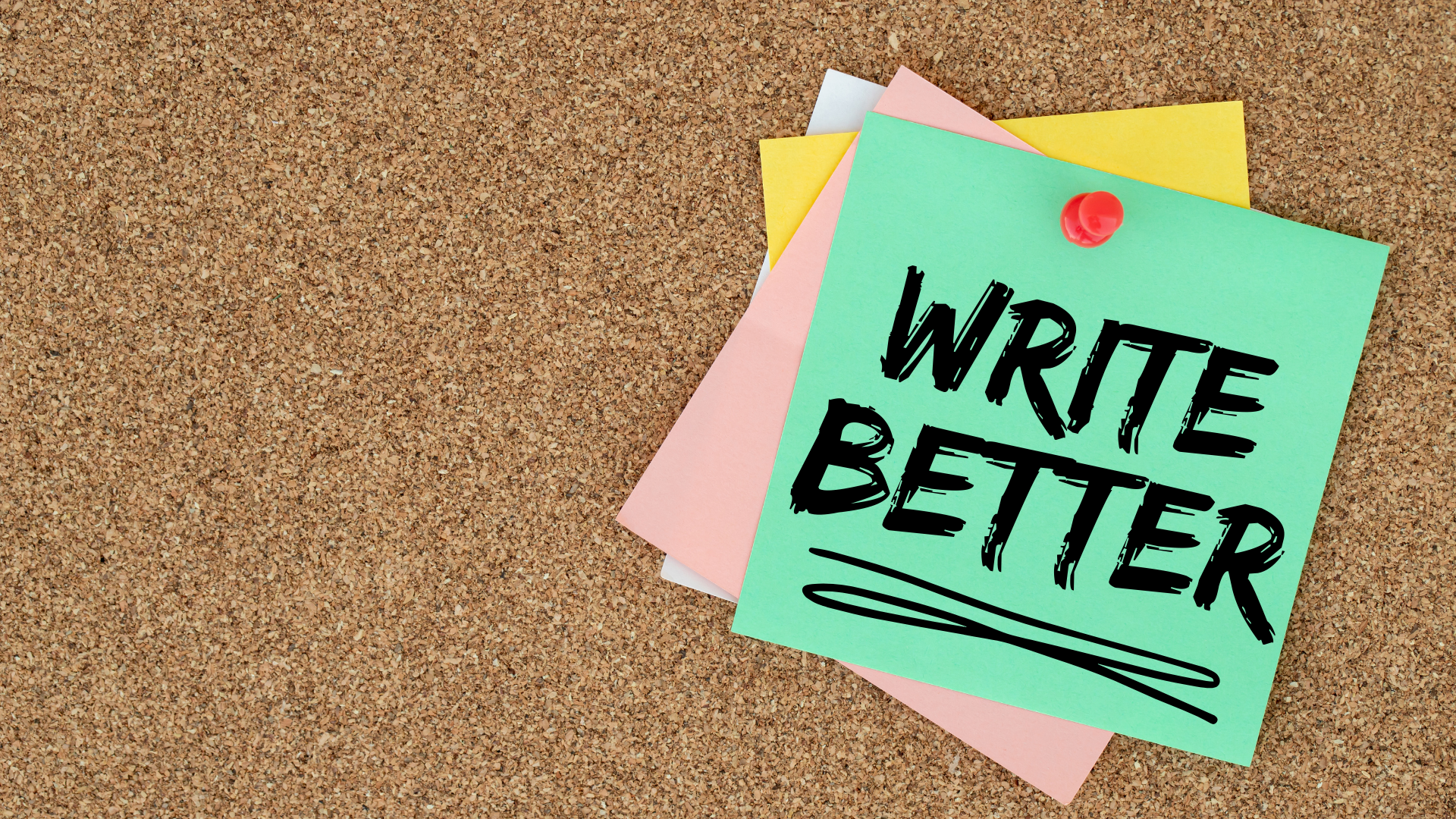 Today's Morning Buzz is by Jenny Kosek, Economic Development Specialist at City of West Allis, WIS. Connect with her on Twitter and LinkedIn.
What I'm Reading: Bagombo Snuff Box by Kurt Vonnegut
What I'm Watching: Succession season 2 (I'm behind!)
What I'm Listening To: Here and Now
---
Writing an excellent, effective, inclusive job post isn't always easy. As a point of clarity, note that a job post is different than a job description. The description is the official, comprehensive documentation of the required skills, experience, and details of the job. The job post is a marketing tool and needs a marketer's eye to be interesting and engaging, as well as an HR pro's expertise to be unbiased and inclusive. Put on both hats, and consider these six things when drafting your next job post:
Write for humans
You don't have to be clever or cutesy to write a job post that will hook potential candidates. Just write like a human. Job posts that are overrun with technical terminology, exhaustive descriptors, run on sentence phrases, and meaningless acronyms will ensure job seekers skip your job posts in favor of reviewing those that are concise, easy to understand, and simply written.
Remember, the average American reads at a 7th – 8th grade level. Many government job descriptions read at a college level or higher, even for entry-level positions. How easily a job post reads not only influences the candidate, but in the world of digital recruiting, lengthy, robotic job posts will have lower search engine rankings and may not be shown to job seekers as often as more cleanly-written posts. Write simply, plainly, and save the technical talk for the interviews.
Sell the work!
Scroll through government job boards and the language gets pretty tired pretty quick. "Rewarding career," "make a difference," "help your community" – we're all using the same tired phrases to describe impactful careers that directly ensure the health, safety, and livelihoods of the communities we serve. We also need to reflect on using "public service" or "public servant" to describe the work we do, because in 2022, these descriptors may be doing more harm than good.
Pre-pandemic, as an industry, we were excited by data suggesting that new workers entering the workforce were seeking a mission-driven career more than anything else. Post-2020, the data has shifted. Autonomy is emerging as a leading demand from workers, and perhaps no term suggests a lack of autonomy as much as "servant." Gen Z workers, in particular, want to initiate ideas, lead change, and work independently. They still value mission-driven work but are eager to take a hands-on role in that mission. Strong terms that speak to action – public advocate, change-maker, community leader – are more likely to attract these candidates than passive words and phrases.
Screen for bias
By now, most recruiters intentionally avoid gendered language such as "s/he" in favor of gender-neutral terms such as "they" or "the <job title>," but some trendy terms can also trigger bias-alerts. Words like "rockstar" or "guru," or even terms such as "strong" or "determined," may all be perceived as traditionally masculine and should be avoided. Skip the slang and use less aggressive terms like "persistent" or "motivated" to describe your ideal candidate.
Review your job posts with an eye for ableist language as well. Avoid language that restricts how the candidate may perform the job to encourage candidates of varying abilities to consider the opportunity. For example, instead of "Must be able to lift 50 pounds," we could write "Moves equipment weighing up to 50 pounds without accommodations." This allows the candidate to self-assess if and how they could do the job based on their own abilities. Keep an eye out for physical requirements that may ultimately not be relevant to the day-to-day functions of the role. If it's not a frequent function of the job (how many of us who work in an office regularly lift anything over 20 pounds? Like, never?), remove it.
Finally, be aware of potentially ageist phrases in your posts, such as "digital native" or "recent college graduate." The Equal Employment Opportunity Commission (EEOC) has determined that these types of phrases may be violations of federal anti-discrimination law.
Deliberately overcome candidate hesitation
A Hewlett-Packard study has shown that men apply when they meet just 60% of the qualifications in a job ad, and women apply only if they meet 100% of them. ELGL shared this fantastic piece of copy as something to include in job posts to inspire more diverse candidates to apply:
"Studies have shown that women and people of color are less likely to apply for jobs unless they believe they are able to perform every task in the job description. We are most interested in finding the best candidate for the job, and that candidate may be one who comes from a less traditional background. The city will consider any equivalent combination of knowledge, skills, education and experience to meet minimum qualifications. If you are interested in applying, we encourage you to think broadly about your background and skill set for the role."
Of course, the recruiting organization needs to back up this statement by thinking broadly about the skills and experience needed to fill the role and must be open to considering candidates who may not check every box, but bring an otherwise potentially high-performing mix of capabilities to the role. Which bring us to…
Focus on must-have skills or experience
Knowing that underrepresented job seekers are more reluctant to apply for positions they may not meet every bullet point for, it's important to only promote the core skills needed for the job. To reach more candidates, eliminate anything that is not 100% vital to the daily performance of the work. For example, requiring prior experience with specific software programs may not be necessary if training can be provided, in which case the experience is not a must-have but a nice-to-have, so don't bother with it in the job post. Years of experience may matter to some roles but may be less relevant in others (and of course, quantity of years of experience does not always equal quality of experience within those years – this one should never be a deal-breaker if the candidate's bringing a competitive skillset to the table). A concise job post is focused on the essentials, so leave any qualifications or experience that are not needed in the day-to-day of the job out. You can cover those topics later in the interview process.
Include the salary
There's nothing more disrespectful than wasting a candidate's time and publishing the salary range in the job post is a necessary time saver. The days of discussing salary later in the hiring process are gone. People don't work for fun; they work to make a living, and salaries are issues of equity. Women and people of color are notoriously challenged in the salary negotiation process, and a firm salary range drops the need to haggle and levels the playing field for all candidates. It shows your organization's commitment to transparency and fairness from the start. In New York City, publishing salaries will be required by law as of April 2022, and more states are following suite. Best practice doesn't need to become law to be followed. Be open and forthright about the salary from the start.
Whether you're an HR specialist, digital recruiter, or communications professional, writing effective and equitable job posts takes care and creativity. With an extremely competitive hiring landscape and increasing challenges on the horizon for governments to attract skilled workers, rethinking and reshaping job posts to communicate our commitments to equity, inclusion, and providing rewarding and exciting work is essential.