This guest blog is by ELGL member Clay Pearson, the City Manager of Pearland, Texas.
---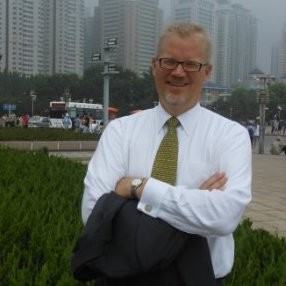 I saw a newspaper article about a city cutting out longevity pay. At that place, a consultant recommended that the relative small amount, less than $100,000, previously paid for years of service recognition be diverted instead "to other compensation programs, such as increases in wages for merit and market adjustments.
Over the first 30 years of my career, that would have seemed logical and good business. However, I sent an email and have a different perspective now.
Our City provides longevity stipend, $4/month of service, based on years and not tied to pay rate,. Coincident to reading that newspaper article, our Finance Director shared a note for me with heads-up that our longevity pay would be going out in this week's paycheck. I decided that rather than let that just go without noting to our staff, I'd send something out to our 800 employees (FT and PT) that took note of the upcoming longevity check:
Good afternoon,
In this week's paycheck is included the annual disbursement for longevity pay. For eligible full-time employees, the stipend is a way to recognize and thank you for years of service. The total this year totals up to about $225,000 for 555 employees, ranging from $48 to $1,708. There are 36 people who will be gaining over $1,000 each. 
Thank you for your essential public service, it is appreciated. Have a great and safe Thanksgiving full of food, fun, and family. Special thanks to all who will be working too for us over the holidays.
Clay
I send a lot of email communications and often suffer from feedback deficit anxiety. However, for the note about the upcoming longevity payment, I received five very nice acknowledgements right away.
A couple were pretty poignant about the appreciation and how that's been used for everything from filing up the gas tank to an individual splurge that wouldn't have otherwise occurred.
Not to get too overboard, but the acknowledgements meant a lot and struck me. We have a lot of people who come to work in public service every day and do their jobs conscientiously, with good intent, and strong results.
Daily obstacles to their excellence are probably more due to management, systems, and tools than their effort. I don't know that there's anything wrong with us giving a small "bonus' for people who have been with us and we've chosen to retain and value.
Not everybody is going to have a chance to excel in a special project or advance through constant step pay. For example, we need 911 communication operators and public works equipment operators who have been in their position and know the city as part of the overall team.
There certainly is no magic in some consultant-designed "merit and market adjustments" that will take a large amount of City cash to administer and oversee. Our longevity is simple to administer and egalitarian for being here and serving at all levels.
Situations and circumstances are different across geography and time. When I served in Michigan during the Great Recession, I was a driver for cost cutting and realignments whereby we lost staff on the payroll and cut benefits and the longevity stipend.
However, for our growing city with constantly increasing demands, we can pay the $225K and make that choice across-the-board versus some other investment. For context, we have a $366 million expenditure budget for all funds.
We will continue to predominantly rely upon metrics and achieving results as teams and individuals, but I confess I now see this as part of our package that fits us here and now.
The longevity payment is a part of our total compensation package. I support wholeheartedly too our tuition reimbursement and professional development support. We proudly spend on salaries and health care, a good State of Texas pension program that is all sustainable, closely managed. Atop our public sector innovations, we learn and take example of efficiency and accountability lessons from the private sector and apply where appropriate.
Without benefit of a regression analysis and only relying on a few nice emails in this case, I will go out now to say that a nice little thanks attached with a reasonable affordable tangible benefit can go a long ways towards improving engagement, retention, and public services.
Take a look and join us in Pearland, Texas to be recognized for your years of service plus a good package total wages and benefits.
Happy Thanksgiving, all local government public servants!