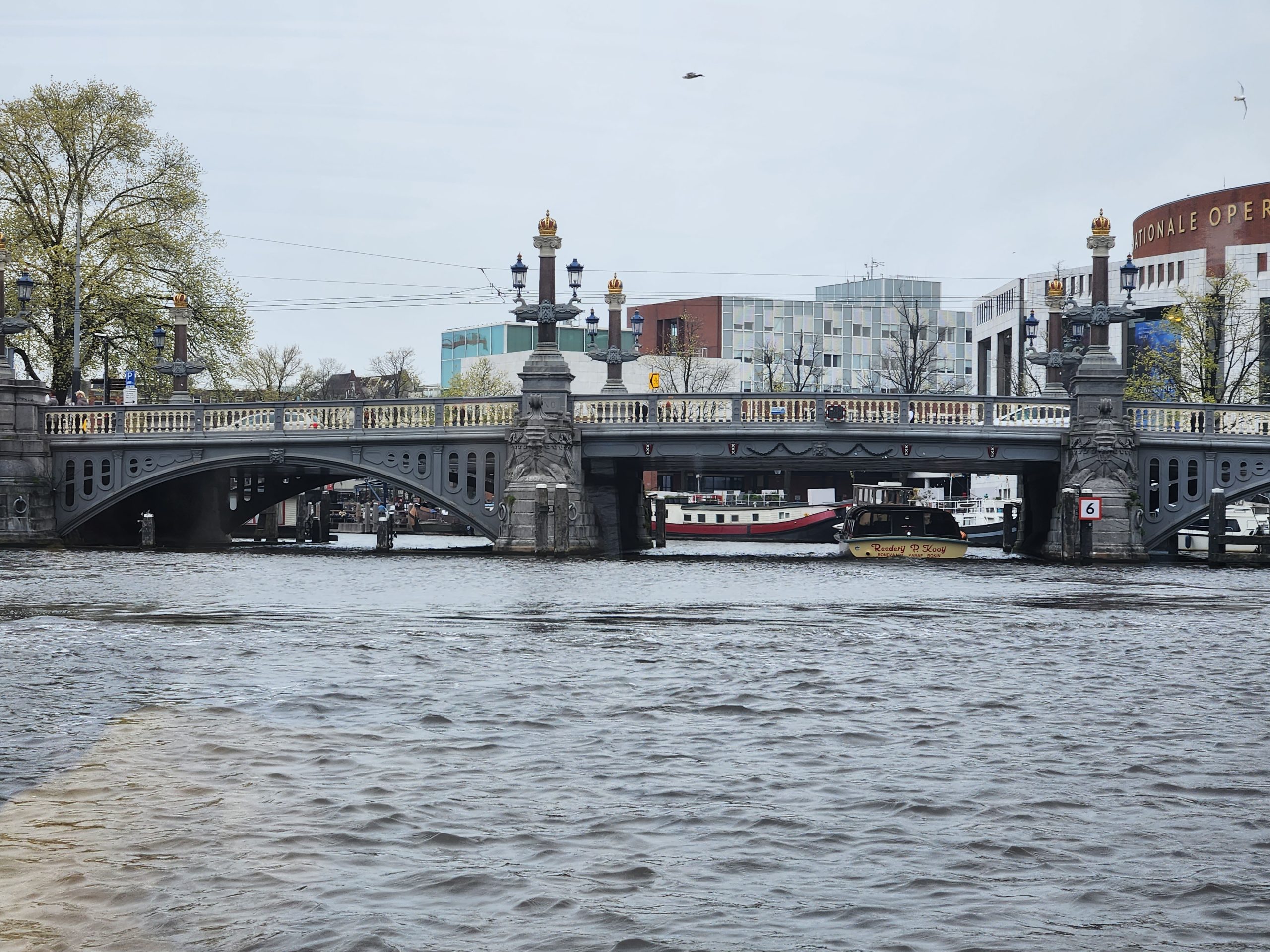 Today's Morning Buzz is brought to by Kayla Barber-Perrotta, Budget & Performance Manager at the City of Brighton, CO. Connect with Kayla on Linkedin.
A hobby I enjoy: Gardening. I started growing my own vegetables a few years ago and it has become a great relaxation activity. It is finally warm enough consistently to garden in Colorado so I am busy planting everything from potatoes to lettuce to death spiral peppers.
What I'm watching: Ted Lasso
What I'm eating: I found this great Caribbean XXX habanero marinade so I am just putting it on everything right now.
---
I recently returned from a dream trip to Europe. My husband and I have been saving up for this vacation for eight years now with flooding basements, a global pandemic, and other hiccups regularly putting our plans on hold. Now, I did intend for this trip to be a complete separation from my regular work, but as any local government nerd will attest at a certain point you see everything through a policy/planning lens. We're the people taking pictures and gushing about the design of a random bike lane in Chicago or blasting parking meter signage on social media. So in between visiting medieval castles, gothic cathedrals, and Roman baths, I couldn't help but let my government side show by falling in love with some amazing planning details.
 

Dual Purpose Art:

One of the standout features of my trip was the way European cities combined art with community functionality. From Amsterdam and London where we saw light poles with elaborate lion details and purple crowns, to Baden Baden where abstract fountains served as both art and public drinking water it was clear that city planners packed a multitude of visual delights into the tight streets and small squares. One of my favorite public art pieces was in Heidelburg. My husband and I came across a public square that appeared to have a large statue anchoring it. Upon closer inspection, it turned out to be a stone rendering of the main part of the town complete with brail across all the streets and major landmarks. It was wayfinding!
 

Natural public spaces:

Another feature I noticed across all the countries we visited was the natural state of public spaces, particularly medians. This is one we truly struggle with here in the United States. We love our even green grass lawns and the maintenance of them has developed into a near religion with offerings of fertilizer and acts of weekly devotion in the form of mowing and weed whacking. However, in nearly every European city we visited I was amazed to drive by block after block of wildflowers and tall grasses that looked beautiful for the lack of structure. It was a dream knowing just how much time and energy goes into weeding the mile and a half of roadway in front of our local shopping center. 
I know many of us have tried this here at home only to have angry residents overwhelm our Council with complaints of weeds. However, one detail I noticed that differed in many of these areas was timeline signs. Every couple of blocks there were permanent decorative signs that discussed the natural state of the medians with pictures of the different phases and the benefits of each. Somehow this feature made everything feel more intentional and the use of pictures made it easy to understand why one area might look awful while another looked lush and full. People simply needed to wait. What I found particularly interesting in this discovery is when I explained these signs to our own Director of Parks and Recreation. We have a natural open space in our city that had a lot of neighbors up in arms until they set a ten up and did an open house to explain the intent and benefits. These signs just took that open house concept and made it ongoing so that even as neighbors came and went the ability to educate was still there.
 

Walkability/Bikeability:

Finally, I would be remiss if I did not mention the walkability and bikeability of the cities I visited. We started in Amsterdam the global capital for biking and until you see it, you cannot even begin to imagine what thousands of bikes in one location look like. There was more infrastructure for bikes than there was for cars! They had dedicated lanes and lights, and bike parking was never far away. This availability of biking didn't stop in Amsterdam. It spanned to Switzerland! We took a cruise along the Rhine, stopping at villages and towns along the way, and nearly the entire length of this journey features bike and walking paths lining the river. It was strange to know you were crossing from Germany and France and to watch bikers crossing the border seamlessly beside you. 
Another key feature I noticed was the ease of wayfinding. Despite being on foot and not speaking any of the languages fluently, we never felt lost. This was due in large part to the ample wayfinding available for walkers and bikers. In the States, we focus heavily on vehicular traffic. Signs are often up against the road, sized for cars, and advertising points of interest that are miles ahead. In Europe they not only had these signs, but they had so many signs and maps along their pathways and sidewalks. I could regularly check my location as well as walking distance to other parts of each city. They also went out of their way to ensure walking and biking weren't disrupted. In Koblenz where roadwork had closed down the sidewalk, they actually built substantial barriers into the roadway that removed one traffic lane to continue the path forward!