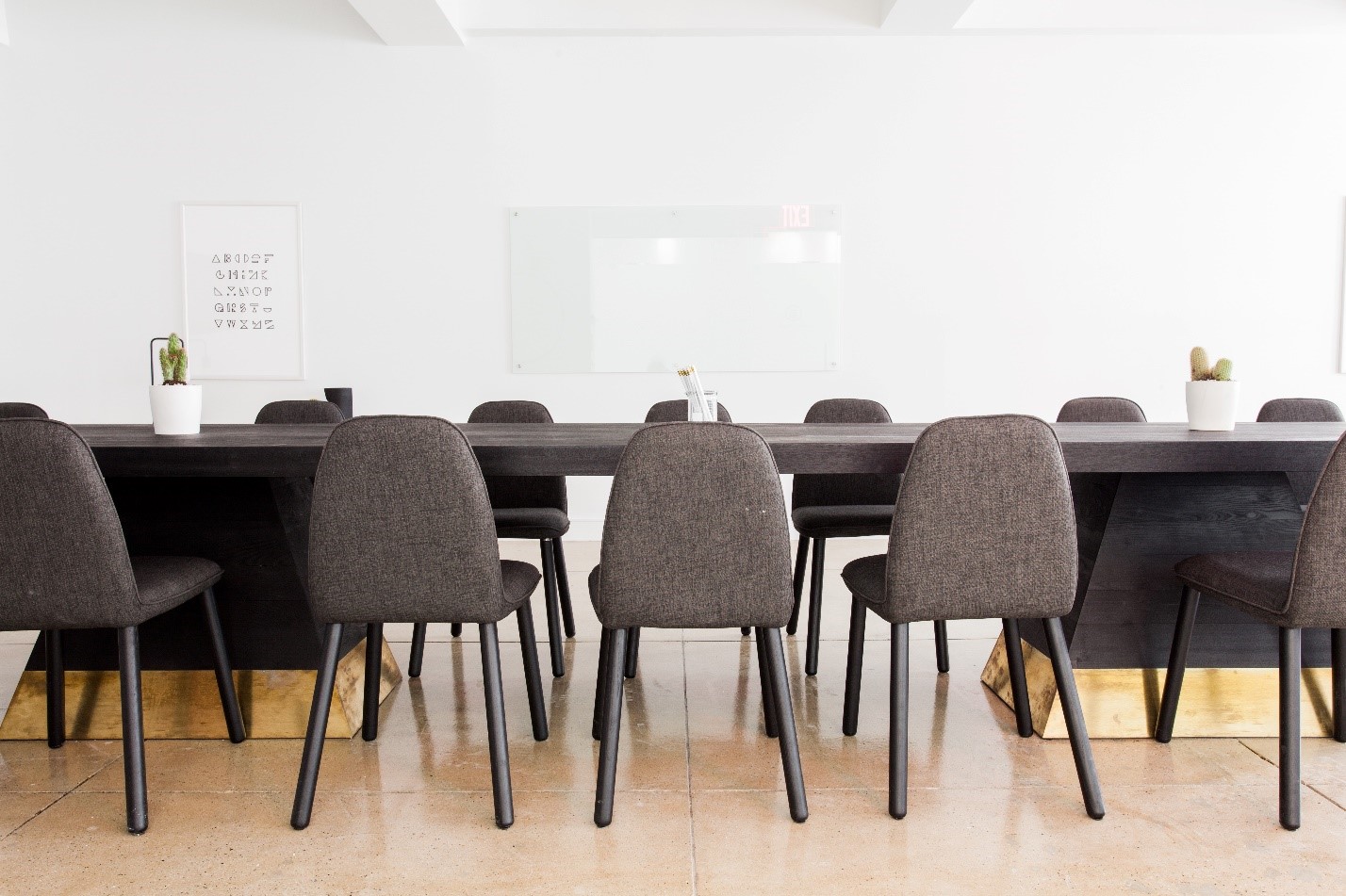 This article is part of our Black History Month content series and was submitted by J.C. Hudgison. Connect with J.C. on email or Twitter. See all posts in this series and more Equity & Justice resources.
---
Being involved with local government for the last twelve years, I have learned the importance of minorities having a seat at the table. Having a seat at the table provides the opportunity to participate and influence decisions in your community. The general public knows of the political decisions made by leadership such as Mayors, City Councils or Commissioners, however, there is an enormous amount of governance every day that we do not see. The people making administrative policy decisions are not people you typically know. These decision-makers often devolve into groupthink due to lack of diversity which tends to narrow views and results. As our society is becoming more complex, diversity needs to be incorporated at these tables so that all perspectives are considered and can provide input.
In the construction field, minorities are often over-represented in the labor market but underrepresented in the management and decision-making arena. During the 2008 recession, I was laid off from a local minority architectural firm and accepted a position to work for the City of Columbus, GA. My original job was as a Project Administrator, where I prepared or reviewed contract plans and specifications for selected construction projects. I was the city's representative and regularly worked with architects and engineers outside of local government to develop construction plans and specifications for Capital Improvement Projects. Many times, going into these rooms and meetings, I was the only minority in the room. The weight of being the only Black man at these tables initially brought with it angst to produce and perform. I often felt as a minority, that if I were to fail I would place limitations on future minorities in similar roles. With that in mind, I was early for all meetings and often worked overtime to ensure that when I was the lead of a project everything was successfully managed. As I continued to get projects completed, my role was elevated and my experience and knowledge became an asset to any project across the city.
When I received promotions or new responsibilities for the City of Columbus, I was often labeled as the "first Black (fill in the blank)". To take the mantle as the first and continue to push forward, I did not take it lightly nor disregard what that meant. Was there no other Black person that had the qualifications for this position or was it that they were never provided the opportunity? When appointed as the Director of Inspections & Code in 2016, I could now actively participate in the public policymaking process, which offered me more influence at the table. I often felt empowered to provide my new ideas and proposals to make Columbus more attractive for building and construction. Some of my proposals presented over the last few years have been radical, for example introducing tiny houses to the community and providing alternative housing solutions. Others have been traditional and incremental, such as expanding property maintenance and code enforcement policies.  Most notably, I was able to bring awareness to our community's blight issues. With the support of the Mayor and City Council, I was provided a $1,000,000 budget to lead a blight initiative to remove dilapidated houses and structures that plagued underserved areas.
As Black professionals, we are afraid to trumpet our accomplishments because we fear blowback or people discounting our professional accomplishments. I often used other platforms like social media and television interviews to share policy actions I was involved in to provide representation. Many Black professionals need to see someone like themselves to validate that they can also achieve. Word of my accomplishments and achievements spread to Florida, as an executive search firm contacted me to apply for the Chief Building Official in Tampa, FL. A larger city with a much larger building and construction industry. I was a bit apprehensive in making a move but my visit to Tampa during my interview and meeting the  future staff provided the opportunity to continue to grow and develop intrigued me. Starting in May 2020, during the height of the pandemic, I uprooted my family to a new community and location.
As the Chief Building Official for the City of Tampa, my primary responsibility is to regulate the building code and focus on guidelines and procedures on behalf of the public interest regarding building safety. The City of Tampa Construction Services Division believes in building safety and protecting people during all their interactions with the built environment, from citizens walking into a convenience store to purchase a stick of gum to laying their heads down at night in their homes. The frequent contact with contractors, architects, developers, and the public made by the Construction Services Division affects almost 400,000 citizens and the people who live, work and play in Tampa. Being in these virtual project meetings, it is encouraging to visually see increasing representation here in the construction and design industries, especially of the Hispanic community, making me feel that progress is happening to provide more seats at the table.
Black mentorship is important as professionals are naturally attracted to people who talk and look like them. You feel that you can be honest about your experiences and be your authentic self. It would be a great disservice if I did not recognize two Black professionals that educated, counseled, and paved the way for my success. I want to thank Columbus City Manager Isaiah Hugley, who had the forethought to realize that I could run a department and manage a budget at such a young age. I value and respect his advice and experience as he has been the City Manager for more than 17 years. Another mentor is Chesterfield County, Virginia  Deputy County Administrator Dr. James Worsley, who proved to me by his own example that you can make roots anywhere and be successful. We shared many dinners brainstorming and working to make our community better. It is impressive that we were all at the same table in Columbus and now are in three different states, continuing to impact our communities positively.
Diversity comes down to understanding that everyone is different and everyone's opinions, thoughts, and ideas are valued. Continued efforts of diversity in public administration will expose people to different perspectives and involving minorities creates a holistic process for public policymaking, leading to lasting and substantial change. This time in society, in particular, forces us to change, grow, and accommodate new demands of us personally and professionally. Important things such as opportunities, mentorship, and celebrating accomplishments are important to Black professionals to foster growth. When you have your seat at the table, bring what is uniquely yours – your knowledge, experiences, and your point of view to make a change in your community.
---
JC Hudgison is currently the Construction Services Center Manager and Chief Building Official for the City of Tampa, FL. Prior to working for the City of Tampa, John worked for the Columbus Consolidated Government in Columbus GA.