Source: Adapted from Open Data's Impact Repository – odimpact.org
---
Transparency and open governance have rapidly become the new 'baseline criteria' for best practices in our current tech-centered economy. Across the country, residents are increasingly reliant upon (and expectant of!)  accessible and easy-to-understand sources of information about their community. And these expectations of 'open governance' are no longer limited to elected officials and their staff members.
Rather, increasingly-high standards now extend to civil servants and their respective departments, confirming the need for united efforts to embody transparency. As local agencies evaluate their own levels of transparency (or lack thereof), it is helpful to take a close look at some of the localities who have embraced this responsibility by prioritizing city assets and citizen engagement throughout the process.
---
Riverside, California

The City of Riverside, California is now recognized as one of the most innovative and transparent agencies in today's data-centered world, largely due to its mastery of user-friendly data visualization.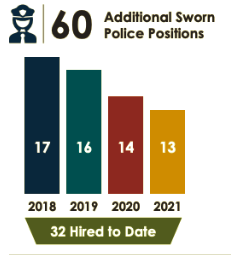 Going far beyond the tradition of publishing budget data and council meeting agendas, the City of Riverside has made it a priority to highlight key accomplishments from the majority of their departments that often go unrecognized.
Although this strategy might seem like a small achievement to skeptics, it allows for heightened levels of citizen engagement, by providing residents with tangible performance measures that showcase the city's widespread efficiency. As residents become increasingly aware of their city's strengths and accomplishments through these transparency measures, the potential for elevated levels of trust and confidence in local leaders becomes all the more promising.
---
Virginia Beach, Virginia

Virginia Beach serves as another example of groundbreaking efforts that seeks to promote increased transparency and accountability in the public sector. This city has used "Citizen Relationship Management (CRM) Technology," which aims to strengthen connectivity between city departments and members of the community through an advanced fiber optic network.
Since coordination among city departments is so critical to serving constituents in a timely manner, the CRM technology is used to provide a streamlined process of information sharing that is easily accessible to residents requesting the particular service.
As it turns out, CRM isn't just about the "citizen;" it offers an important internal benefit as well. It allows city agencies to monitor and measure their performance in providing key services – the value. This, in turn, helps identify areas in need of further resource allocation, while also demonstrating areas of departmental strength and efficiency.
---
Durham, North Carolina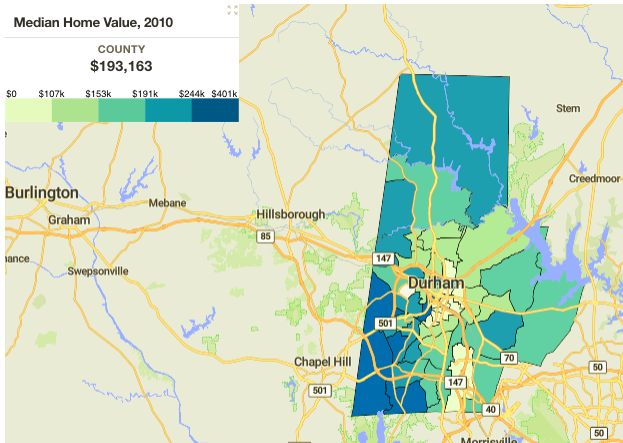 In 2016, the city of Durham was ranked as the #1 Digital City with a population of 125,000-249,999, largely due to its online tool: Neighborhood Compass. This user-friendly interface allows residents to explore various city demographics, trends, activities, and resources that are often excluded from the majority of city agency websites. For instance, the city includes interactive data on:
Nearest child care centers
Average household electricity use
Drug and violent crimes per square mile
Homes near health care clinics
Median home value
Homes near banks or credit unions
Homes near bus stops
Overall, Durham has provided a remarkable 'one-stop-shop' for residents to 1) identify various city services and also 2) be aware of various demographic trends that are of high importance to the community.
In a world where politicians are incentivized to conceal guilt and wrongdoing, it is incredibly reassuring to see how the City of Durham is taking the necessary steps towards improving citizen engagement and transparent practices.
---
So What?
The pressing need for innovative transparency measures has 'raised the standard' for local governments, which can feel a bit daunting. But these examples offer a few helpful lessons:
Open government doesn't always require significant public expenditure and internal benefits can help offset those costs.
In a polarized world, transparency is a bi-partisan issue; such measures may be less susceptible to intense political gridlock.
It helps tell your story. In an increasingly fast-paced environment, dominated by technology, localities must make the necessary adjustments to ensure their citizens are well-aware of city progress and performance.
There is room for diversity. Each of the cities highlighted took a proactive stance in opening data – but they didn't all do it the same way!  After all, it doesn't take much to offer significant improvement over a scanned spreadsheet or pdf document.
And finally – it's all about trust. Once this becomes an established, universal practice, the prospects for improvements in levels of trust between community members and local officials will be greatly strengthened.
---
This guest blog is brought to you by Abigail Scott. Abigail is a first year Masters in Public Policy student at the Pepperdine School of Public Policy. She is currently serving as a research assistant for the Davenport Institute for Public Engagement and Civic Leadership. Connect with Abby on LinkedIn or Facebook. You can also connect with the Davenport Institute on Facebook, Twitter, or Instagram.