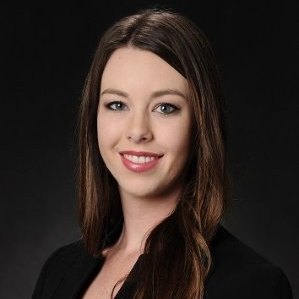 Know before you go… Meet other #ELGL18 attendees before you head to Golden, Colorado. Continue the conversation in the #ELGL18 Facebook Group. 
---
Cassie Johnson

City of Scottsdale, Arizona – Police Analyst II
Connect: LinkedIn & Twitter
---
My favorite adventure in life was…. my summer spent studying in Lyon, France as an undergraduate student. I soaked up every opportunity to explore and learn the language and the history of an incredible place. I also learned valuable lessons about my ability to reach goals I've set for myself, independence, and being a part of the global community.
The most important decision that I've made in life was… saying yes when opportunities of growth were presented and saying no when I knew what I really wanted to hold out for was within my reach.
If I was booking the guests for the GovLove podcast, I would book… Assistant Chief Helen Gandara of the Scottsdale Police Department. She has a wealth of knowledge in local government with a unique perspective as a civilian Assistant Chief.
If I couldn't work in my current position, I would… teach full time.
I made the choice to attend #ELGL18 because…. the topics covered in the agenda match numerous responsibilities in my day-to-day in police admin. Pair that with a vibrant organization…it's a peanut butter & thin mint combination of perfection (seriously, try it)!
The book on your bookshelf that you intend to read but haven't is… Leaders Eat Last by Simon Sinek.
I'll know that I made the right choice to attend #ELGL18 if… I leaving having a fresh approach to my daily responsibilities that I can share with my peers.
If I was writing the questions for the feature, I would have asked… what is your "why" that drives you throughout your day?
---
#ELGL18
Additional Learning Opportunities at #ELGL18
A Taste of #ELGL18 with Emily Edmonds 
A Taste of #ELGL18 with Enessa Janes, City of Arvada, Colorado
A Taste of #ELGL18 with Justin Cutler, City of Westminister, CO