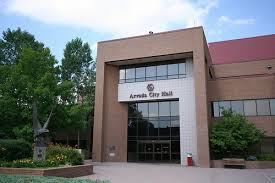 Know before you go… Meet other #ELGL18 attendees before you head to Golden, Colorado. Continue the conversation in the #ELGL18 Facebook Group. 
---
Enessa Janes

City of Arvada, Colorado – Community Resilience Coordinator
Connect: LinkedIn
---
My favorite adventure in life was…. living and working in Mongolia.
The most important decision that I've made in life was… postponing graduate school, enjoying my 20s (traveling, playing on a semi-pro sports team, and trying out various career options), and deciding not to feel guilty or rushed.
If I was booking the guests for the GovLove podcast, I would book… engaging subject matter experts/perspectives while keeping in mind the importance of inclusion, diversity, and representation.
If I couldn't work in my current position, I would…become a veterinarian.
I made the choice to attend #ELGL18 because… I am always energized by the content and creativity of ELGL. We are currently dealing with some challenging, complicated issues in our community and ELGL is often a breath of fresh air and source of new strategies for me.
I'll know that I made the right choice to attend #ELGL18 if… I return to my office with at least two new and inspiring contacts to share future ideas/successes with.
If I was writing the questions for the feature, I would have asked… If your friends were asked to describe you as one Parks and Rec character, who would you be?
---
#ELGL18
Additional Learning Opportunities at #ELGL18