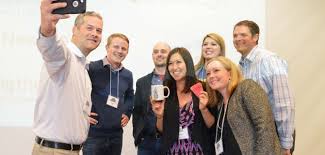 Know before you go… Meet other #ELGL18 attendees before you head to Golden, Colorado. Continue the conversation in the #ELGL18 Facebook Group or by following the #ELGL18 Twitter List.
---
Heather Geyer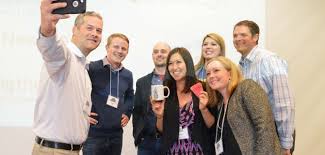 City of Wheat Ridge, Colorado – Administrative Services Director
Connect: LinkedIn and Twitter
---
My favorite adventure in life was….
Traveling to Tel Aviv, Israel in February with the ICMA Executive Board for the MuniWorld Conference. Fascinating and eye-opening experience! I have never traveled to the Middle East. I had the opportunity to extend my stay visit ancient sites such as Jericho, Bethlehem,  Jerusalem, and float in the Dead Sea.
The most important decision that I've made in life was…
I lost my mom unexpectedly to a heart attack at 67 years of age in late October. Losing her was devastating for me and my family. Since her passing, I have consciously chose to focus on self-love and care. I have been very intentional about doing what I love and moving on from things, people … anything that provides less than what I deserve out of life. Life is short. Live life to the fullest.
If I was booking the guests for the GovLove podcast, I would book…
Brene Brown, unequivocally!  I just cannot get enough of her books on vulnerability, resiliency and courage right now.
If I couldn't work in my current position, I would…
There are so many things I would want to do. Either own a pure barre studio or foster youth that don't have a loving home.
I made the choice to attend #ELGL18 because….
Our amazing Carly Lorentz is on the planning committee so I know it's going to be AWESOME! And I love the work that ELGL is doing.
I'll know that I made the right choice to attend #ELGL18 if…
Mentoring emerging professionals is really important to me. I hope to meet new emerging professionals and reconnect with those I know. Oh, and have fun too!
If I was writing the questions for the feature, I would have asked…
Breakfast is the most important meal of the day…what's on your plate?
---
#ELGL18