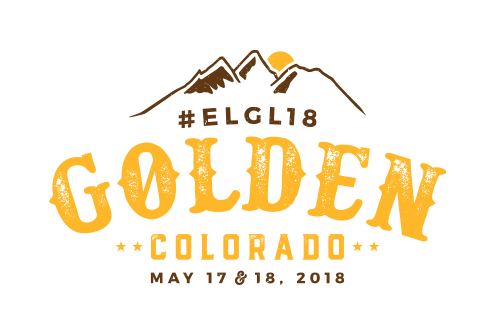 Know before you go… Meet other #ELGL18 attendees before you head to Golden, Colorado. Continue the conversation in the #ELGL18 Facebook Group. 
---
Jordan Rae Hillman

Deputy Director of City Planning at City of Jackson, Mississippi
Connect: LinkedIn and Twitter
---
My favorite adventure in life was…. Simply doing life daily with my son and my husband. Currently my 2.5 year old son is really into telling us which direction to drive. He doesn't seem to have a reason, but is pretty insistent on choosing our route home each afternoon. I've embraced it, we have explored many parts of our city that we previously had no reason to be in. 
The most important decision that I've made in life was… I think one of the most important decisions I have made is to invest in myself through reading, podcasts, research, writing, traveling, and attending conferences even at my own financial expense. I made a pretty quick jump to working as a director at a city at the age of 27 and then transitioned up fairly quickly to serve as a deputy director at a much larger city. Some of that was luck, but much of it was willingness to seek out and soak up information to improve myself.
If I was booking the guests for the GovLove podcast, I would book…  I am currently loving everything @stevemouzon is up to. He has a fantastic understanding of what makes places lovable and how that should translate to city building. His twitter is a collection of fantastic ideas and thoughts that keep me thinking critically about what I do everyday. http://www.originalgreen.org/blog/
If I couldn't work in my current position, I would… I would love to be a midwife. I am a huge supporter of birth choices and education, and would love support families in that way. 
I made the choice to attend #ELGL18 because… I was struggling to find communities locally doing the type of work we were doing and who were willing to talk about it honestly. The Mayor I worked for at the time challenged me to find other communities who were pushing the envelope and network with them. #ELGL18 was announced the next day. I told my Mayor, I found the people we were looking for, but I need to go to Golden, CO to meet them. 
I'll know that I made the right choice to attend #ELGL18 if… I get a chance to redefine the perception of Mississippi for at-least one person. 
If I was writing the questions for the feature, I would have asked… What book is sitting on your bookshelf (or in your e-reader) that you have intended to read but never got around to?
---
#ELGL18