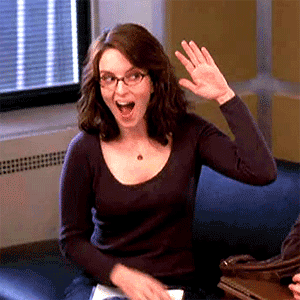 Guest post, brought to you by CitySourced
CitySourced (LinkedIn, Twitter, Facebook) is an enterprise platform that provides governments with a complete native mobile app for residents to communicate with every department of their community: Mobile | Web | 311 | CRM.
---
Citizens are central to your government's mission and operations, and so whether you call it customer experience or citizen experience (CX), it should be a primary focus.
One of the biggest challenges for government is figuring out how to meet the needs of citizens, especially as technology continues to evolve at higher speeds. Still, despite these challenges, 89% of organizations have adopted, or have plans to adopt, a digital-first business model.
When you hear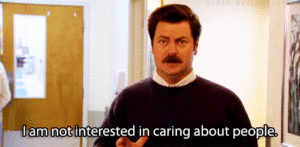 the term CX, you instantly assume that it's referencing a private sector company, but more and more government agencies are starting to build a focus on experiences. Looking at the statistics, this makes sense. On average, only 21% of people accomplish their tasks with the government on the first try. Digital channels provide the highest first attempt success rate at 27% according to ForSee's newest experience report.
Talk about room for improvement!
The citizen journey has yet to be fully realized and should start to be part of the strategy built by government leaders when they are beginning to build successful services for citizens. According to ForeSee, "If agencies can stop just 1% of calls by improving digital services, they stand to gain millions of dollars per month in potential call-center savings."
1. Invest in your Citizens
Customer experience is a key factor in modernizing service delivery. GovTech is an unwavering source of good information for government leaders and as such their recent post, "Investing in Citizens", dives into best practices for improving citizen experience in this ever-increasing digital world.
As people come to expect more digital services in all aspects of their lives, they also begin to expect more from the government. GovTech sited that customer experience feedback was a huge addition to any strategy and that governments should prioritize constantly gathering feedback from citizens. Convincing leaders to invest more money in your project to improve processes is no easy task, you need data to measure and report internally and externally.
2. Page from Private Sector
"A good citizen experience can increase trust in government and lower operational costs, making the most of every tax dollar." But that trust comes with a "star-spangled" expectation that continues to change with the evolving digital landscape.
The private sector consistently leads the way for building better experiences and focusing on their customers, so your citizens can't help but compare the two. They are looking for that instant gratification provided to them by services provided by banks, retailers, transportation, and even food services. After all, government is at its core a services business, right? You may not have to concern yourself with "losing" customers like your competitors in the private sector but you certainly need funding and trust from them.
3. Government IT Should Adopt CX Approach
There's a lot of talk about the paradigm shift to digital. IT leaders constantly speak of wanting to reimagine their technology but Destination CRM says, "The greatest transformational lever isn't technology; it's people."
And we agree. Our own Andrew Kirk recently did a presentation at ELGL on the subject. In order to build a successful digital transformation, you need to focus on culture. Destination CRM provides us with a few key steps to pivot and mitigate tech pain points with strategies like CX for IT.
4. Delight Your Citizens
Most citizens have lowered expectation of government service delivery. But, you can delight your citizens by providing a modern digital experience.
In The Power of Moments Chip Heath and Dan Heath show that creating delight is more impactful than reducing negative experiences. Today's brands are pouring money into digital and for that reason, citizens expect a modern digital experience from their government.
5. Kill App Sprawl
Of course, we are a proponent of simplicity and CX wouldn't be the same if you couldn't integrate your existing and new apps into one platform for citizens to engage with your government's capabilities. CitySourced is eager to pave the way for a single mobile app for every local government.
To start building a streamlined citizen experience on web, mobile, Alexa, and eventually even VR, you'll need a strategy. What's the plan? We are always here to walk with you along the way, and here are the best practices you need to know to build your mobile strategy.
There has always been a lot of conversation around what CX is and what the difference between CX and UX are. But for our uses they are the same: we are looking for communities to start building experiences with the end user in mind, your citizens, residents, businesses, and visitors. It's not always the easiest route and it's never going to be a silver bullet, but with the right technology and team in place, you will be able to improve productivity, return on investments, quality of life, and so many other facets of your community.
Governments are slowly catching on to what is propelling the private sector forward and it is vital to the mission of government to usher in a continued growth toward mobile experiences, digital understanding and newer technology that will build a connected future that we want to live in!