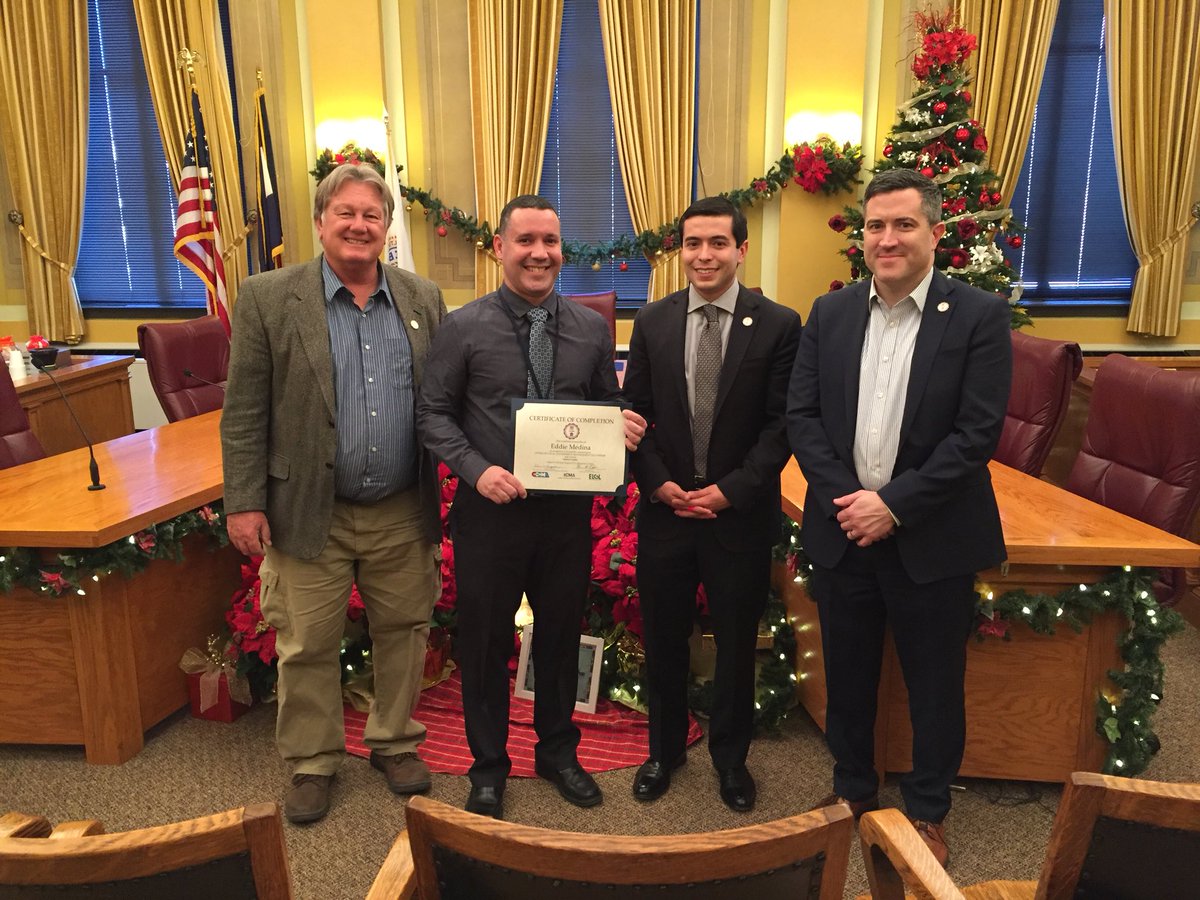 Applications are being accepted until April 20, 2018. Fellows will be placed with local governments for 16 weeks between May 14 to August 30. If you have extenuating circumstances related to your transition schedule that does not align with the cohort dates, please include those considerations in your application. We will attempt accommodate your Fellowship schedule with your transition dates.
The combined sponsorship of International City & County Management Association (ICMA), ICMA State Affiliate Organizations (CCCMA), and Engaging Local Government Leaders (ELGL) provides many professional development, networking, coaching, mentoring, and professional membership opportunities that will enhance the future success of transitioning service members in local government.
A complete application packet consists of the following:
complete online NEOGOV application
resume
cover letter
commander's authorization memo (Army)* or Air Force Virtual Education Center [AFVEC] approval letter (Air Force)
* Commander's authorization memo template: Fort Leavenworth 
---
To qualify you must be a service member who is: 
On active duty and within 180 days of transition (separation or retirement) from military service.
Holds a Bachelor's Degree with 3+ years of leadership experience (or equivalent related experience) OR
Holds an Associate's Degree with 5+ years of leadership experiences (or equivalent related experience) WITH the intent to complete their Bachelor's Degree in the next 3 years.
Have a strong interest in serving in local government management.
Possesses one or more of the following areas of experience that are relevant to local government management: international local government experience, public affairs, information operations and public relations, engineering, public works, utilities, human resources, procurement & contract management, public policy analysis, law enforcement, information technology, fire or EMS services, public finance, strategic management, parks and recreation, project or program management, economic development, fleet/facilities management, and business or public administration.
Have the support of Battalion Commander (or equivalent) to participate with signed Memorandum of Participation or an Air Force Virtual Education Center [AFVEC] approval letter.
---
Supplemental Reading