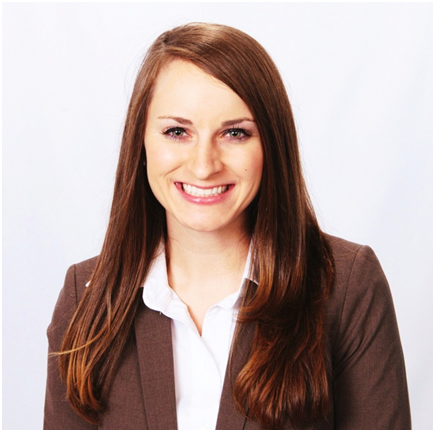 What is an Assistant to the City Manager? In between other duties as assigned, council meetings, and a bewildering assortment of public inquiries, ELGL members identify the essential functions of the position.
 

Background Check
Amy Hugunin
 Assistant to the Town Manager – Miami Lakes, FL
Amy Hugunin's (LinkedIn), serving as Assistant to the Town Manager for the Town of Miami Lakes (FL),  path to local government is unlike many others. She attend the University of Missouri where she completed a degree in Human Environmental Sciences in 2011. After college Hugunin went on to complete a Master of Science degree in Sports Administration from Saint Thomas University. Her academic pursuits were complemented with valuable internships with the Missouri Athletics Department, Kansas City Sports Commission, and the Miami Dolphins (that's right – even NFL skill sets are applicable to local government). These high profile internships allowed Hugunin to be involved with marketing, communications, customer service, and event coordination.

As a graduate student Hugunin discovered her passion for public service when she had the opportunity to serve as the Community and Leisure Services intern with the Town of Miami Lakes. After completing a graduate degree she made the transition to the Town Manager's Office taking on the role of Assistant To the Town Manager in 2013. Although her educational background might not be what you would expect, Amy's diverse experiences have allowed her to navigate a successful career path in local government.

Lightning Round
My first job was.….
I began my career as a softball umpire for the American Softball Association (ASA) at the age of 15. The job as an umpire paid really well for my age; however, it came with a price. Coaches often yelled, cursed, and got in my face about "bad" calls they thought I had made. Despite the chaotic moments, I learned to make educated, honest, and confident decisions. Furthermore, this opportunity gave me a sense of understanding in dealing with frustration and complaints, and allowed me to develop a thicker skin.
The last concert that I attended was……
Tim McGraw and Lady Antebellum (Hearnes Center, University of Missouri-Columbia)
This was in 2011—As you can see, I may put too much focus on my work life.
I am currently reading……
I just finished reading Lean In by Sheryl Sandberg – A must read for any aspiring female who wants to elevate her career.
I am now reading the 2014 Local Government Financial Information Handbook.
My favorite restaurant is…..
Shula's Steakhouse
  

The Job

What are three projects you are currently working on?
For political reasons, I cannot mention what makes my projects interesting/challenging. However, a few descriptions on my recent projects include:
Two of our residential communities do
not have HOA's established, and their lakes are not receiving the necessary treatment cycles due to lack of an enforcement method to collect funds. The residents expressed interest in establishing a special taxing district through Miami Dade County, so I have been working with both parties to ensure effective communication and resources.
I recently worked with our Planning and Zoning Director to complete a communication service tax audit, which returned nearly half a million dollars of revenue to the Town of Miami Lakes. The issue was that a nearby municipality was collecting the service tax dollars for many of our properties due to an inaccurate address/jurisdiction database with the Florida Department of Revenue (FDOR).
I have been working with Miami Dade County's Public Works Department and their Development Services Division to see if there are any outstanding public works bonds for asphalt and drainage repairs to some of our subdivisions. The Town felt that some of the work prior to our incorporation may not have been performed correctly or completely, and that outstanding bonds posted by developers might exist.
How do you interact with City Departments? 

I interact with nearly every department on a daily basis, tracking all performance metrics for the Town, writing reports such as the Town's Annual Reports and Quarterly Performance Reports, and helping ensure the completion of imperative projects. I also serve as the gatekeeper to the Town Manager, which often requires individuals to have to go through me first.
Who do you report to? What is your place on the Org Chart?
I report directly to the City Manager, but assist/monitor items for all departments.
Networking

Aside from a City Manager, who are three professionals or peers you connect with on a regular basis?
Aside from the Town Manager, I have great working relationships with many staff members at the Town of Miami Lakes, so it's unfair for me to choose just one. I try to connect with almost everyone on a weekly basis. I value my coworkers input because many are seasoned veterans with many years of government experience.
My graduate school advisor, Dr. Janice Bell.
My twin brother, Brad Hugunin in Denver, CO. Brad is an Account Manager for KeyBank. We feed off of each other for personal and professional advice.
Did you attend any conferences as a student? Do you attend any now?
As a student I attended the National Association of Collegiate Women's Athletic Administrators (NACWAA). As a government worker I have attended the American Society for Public Administration (ASPA) Best Practice Conferences, Florida League of Cities Best Practice Conferences, and other miscellaneous professional development seminars.
How do you recommend reaching out to someone for career advice?
Mentors are commonly established
through a strong working relationship or friendship, for which that leader decides he/she wants to help the mentee grow and succeed. One method is to ask to meet them to lunch to discuss career goals and his/her successes. If one has not established a mentor and are an undergraduate or graduate student, I have found success with asking for an informational interview. Don't be afraid to pick up the phone and call.
Best three questions to ask when connecting with a City Manager?
What do you attribute to your success?
What path have you taken to obtain your current position?
What career advice do you have for a beginning local government professional?
Getting the Job

Preparing for an interview, three pieces of advice.
First, know the City (population, demographics, median income, capital projects, etc.).
If unsure of an answer during the phone screening, make sure to research an answer for that particular question in case it reappears in the in-person interview.
Have 3-5 intelligent questions to ask related to city operations.
How many jobs should I be applying for?
If jobless, the more job applications submitted, the better. Have an understanding of each job and make notes to be prepared for an off-guarded phone call.
A couple of good search engines for local government workers are ICMA.org and GovernmentJobs.com
Most difficult thing about getting the first job?

I was fortunate enough to not have to go through the struggle of landing a first job, as my opportunity was offered to me midway through my internship. I did, however, have to interview to land my first internship in local government. My recommendation is to take any internship opportunities or part-time work that may lead to full-time employment. If I had not accepted the internship opportunity with the Town's Community & Leisure Services Department, I may have never been discovered and considered for my current position.
What job titles should an MPA student be considering?
When beginning a career, one does not have the privilege of being selective because they have no experience. Be open to accepting positions in all departments, as there will be plenty of opportunities to move around. I began my local government career in a Community & Leisure Services Department and transitioned to a Town Manager's Office.

The Transition

One day you're a student and one day you're a gainfully employed City employee, what changed?
Nothing, except you now have the pressure to consistently produce high quality work. You have a responsibility to satisfy the public that you serve.
What skills do you rely on most to be successful in your job?
Taking the time to build relationships
Listening and learning from my peers
Maintaining a positive attitude
Be willing to take on any task and work long hours to ensure project completion
Communicate clearly and effectively
Best practical experiences vs. Academic experiences.  
The work-related projects that have allowed
me the most growth are ones that put me outside my comfort zone.
The classes that were most crucial to my success as an aspiring professional were courses on budgeting (Microsoft Excel), financial management, ethics, composition, media relations, and law.
Supplemental Reading

Miami Lakes Internship Program
Florida City County Management Association
Miami Lakes looking to turn unused bridge into park

"Assistant To" Archives