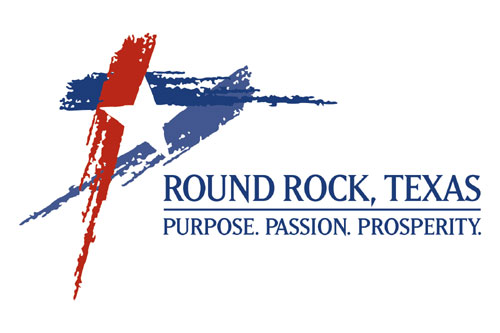 We're back with another installment of The Assistant series. Today we hear from Brooks Bennett, Assistant City Manager for the City of Round Rock, TX

Background Check
 Brooks Bennett
 Round Rock, TX – Assistant City Manager
Connect: LinkedIn, Twitter, and Google+
Brooks Bennett recently completed a Master's of Public Administration at the University of Texas – Pan American and currently serves as Assistant City Manager for the City of Round Rock, TX.  His career at the City of Round Rock began in 2004 when he joined the organization as an intern, but not where you might expect. His internship and first career steps were not in the City Manager's Office, but rather in the technology field.
Over the years Bennett distinguished
himself and applied his skills in project management, video production, graphic design, and knack for social media to local government. Taking on several roles he ascended in the organization, ultimately taking on the responsibilities of  Chief Information Technology Officer in 2012. Bennett also proved himself an entrepreneur serving as founder and Lead Developer of TweetChat, a service facilitating real time conversations using Twitter. Turns out this technology guru and skateboard enthusiast was on to something and in 2012 Google recognized him as a Government Transformer.
Background Check on Round Rock, TX
Connect: World Wide Web, YouTube, Twitter, Facebook, Google+, Flickr
Round Rock is a growing city located in the greater Austin, Texas metro area. According to recent estimates the population is about 105,405, an increase over the 2000 census count of 99,887. The city is situated roughly 10 miles to the north of downtown Austin. Does the name sound familiar? It should! Round Rock, TX is home to none other than Ron Pitchman! The City of Round Rock sets the bar when it comes to engaging the public through social media. Few other cities have mastered the art of sharing complex financial information with such creativity or effectiveness.

Much has changed over the year for this one time bedroom community. In the 1990's affordable housing and land brought about an economic boom that transformed the community. The City of Round Rock is home a number of employers, including the corporate headquarter of Dell. There's more than office space in this Texas community, the Round Rock Express (triple A affiliate of the Texas Ranger's) play baseball and draw record crowds to what's been recognized as one of the best minor league stadiums. Just when you  think it couldn't get any better, the City of Round Rock completed the economic development hat trick when IKEA opened its doors there in 2006.
Growth, strong stable revenues, and an engaged citizenry have garnered plenty of attention to this community. In recent years the City has been recognized for safety and affordability. Williamson County was also named the third healthiest in all of Texas (237 Counties!). This fast growing area has also been recognized as one of the best spots for STEM professionals.
The City of Round Rock  operates under the council-manager system of government with an appointed city manager and elected City Council. The City Council consists of six alderman and a mayor, all elected at large. Fun Fact about the City of Round Rock – every year is an election year. That's right two or three members of the elected body are up for election every year.
 Lightning Round

First concert you attended:
We had great street festivals growing up, so while I can't remember a specific artist, the first concert I went to was Frontier Days in Round Rock – in a stroller. When I got older I loved going to Bob Dylan concerts with my mom and dad.
Dream job as a child:

My father was the City Manager in Round Rock growing up, so I would regularly join him at work on Friday mornings for the weekly department-head meeting. I always had a great time hanging out with my dad and learning what all was going on in the community. I have a drawing I did in crayon showing me going to work in our family Volkswagen bus with my dad, so working in local government has been engrained in me since an early age.
Describe the inside of your car.
Not self-driving. I actually commute
to work on an electric bicycle many days of the week. We have a great trail system and I can get to work fast on the trail and it is a nice way to decompress and enjoy the natural beauty of Round Rock. This being said, I have literally run into an armadillo on my bike on the trail – only in Texas.
Book you are currently reading: 
I really enjoy cooking, so I am currently reading a book called "Ratio" by Michael Ruhlman that covers some of the core ratios for preparing different basic foods. The book has made me think a lot about life in general and government work specifically. The core ways we get things done are in most cases similar. Once we have this basic, foundational knowledge we can know when to be creative and what rules can actually be bent for a better outcome. I also have to give a shout-out to Randy Mayeux (@Randy1116) and Strategic Government Resources. Randy comes to Round Rock and does a book briefing for our executive team once every two months. Essentially, Randy is a thought provoking, in-person version of Cliff's Notes. Anyone looking to have a fun and enriching team building session on a regular basis should look into this, or a similar program.
If ELGL visited Round Rock, where should we go to lunch? 
BBQ for sure. Some of the best BBQ on the Earth is within a short drive of Round Rock.
Before I die I want to… 
make a lasting, positive impact on the community… and own a self-driving car.
Q & A with Brooks

Your first local government job:
My first job in government was as an intern. I worked on producing video content for the government access television station in Round Rock. I won some awards for the content I produced and enjoyed working with the various city departments to help tell the story of the good work they were doing. I learned quickly working in local government in a growing city would be full of opportunities for me. I knew if I could set down roots, be patient, and continue to enhance my knowledge and skills that over time I would be able to serve my community in new and different ways.
Three professional accomplishments that you are most proud of:
Website Innovations. I have always been interested in technology and have been blessed to work in an organization that lets you exercise skills outside of your regularly assigned duties if they can benefit the organization. The City launched a new website in 2006, and I was able to access the source code and add features to the site on a regular basis. We had (and still have) recycling date trackers, water use dashboards, and a number of other cool "widgets" baked into our website.
In 2014 we decided we wanted to bring
the development of the website in-house using open-source technology in an effort to stay on the cutting edge. An extremely talented application developer named Ramsey Saad and I tackled the development of the site saving the city tens of thousands of dollars and we now have a site that works well on modern devices ranging from phones to desktop computers to game consoles. Communicating what is going on in local government is an important task and knowing we have great tools to get our message out to those that are interested is a great feeling.
System Modernization. When I became CIO in 2012 the department was in the midst of executing a master plan. I was able to rally the organization to expedite the execution of this plan, which included a complete replacement of our enterprise resource planning system (ERP), the addition of a computerized maintenance management system (CMMS), enhancing our citizen request management (CRM) abilities, establishing a regular technology replacement program, and innovating technology in the data center, at the desk, and in the field. Our IT Department is staffed with some excellent folks and the work done in a short period of time evolved our technology to be amongst some of the best in the state. On top of these foundations we are able to get work done more quickly in the field and process information from employees and residents in new and exciting ways.

Ten Year Plan. In 2005 the City of Round Rock projected that in the coming years expenditures would out-pace revenues. The plan was to go "on the road" with an open-house presentation showing what it cost to provide three different levels of service for each major department with dollar amounts tied to each choice. Citizens would fill out an "advice scorecard" to communicate their preferences. The trial version was on paper and I noticed a great deal of the calculations people performed by hand were incorrect. I took the scorecard home with me over the weekend and built a computer program where all the math was done automatically and people could see the effect of different choices on their tax bill based on the value of their home in real-time. The City Manager was extremely pleased and put me in charge of polishing the technology and building a traveling electronic voting system to take to every meeting. Decisions were made for a number of years on top the complex, and thankfully accurate data we collected.
Tell us about three projects that you are currently working on. 
Downtown revitalization. Our City Council has identified Downtown Round Rock as a strategic priority, so there is a lot of work going on with regard to road realignments, infrastructure enhancements and general improvements to the built environment.
Legislative projects. The Texas legislature is in session, so we are actively tracking what is going on at the capitol in Austin. The volume of bills that get filed and determining what should be responded to and in what form is truly an art.
Planning for growth. Round Rock is one
of the fastest growing communities in the area and that shows no signs of slowing. The City works hard to plan for how that growth will affect the community in the coming decades and we must start the wheels of change in motion today to keep up. We have a Facilities Master Plan underway and a new Library is on the horizon in the near future. We are locating and planning public safety improvements and a whole host of other quality of life upgrades are in the works. It is truly an exciting time and there are lots of large and small details for the City to stay on top of.
Give us three tips for succeeding as an Assistant City Manager.

I would venture to say the stock answer for people in management is you must be willing to trust the expertise of those around you and think and make decisions quickly. While this is true, I have found it equally important to know when to take things slow. Information comes in rapidly and you need to ensure the information you receive is accurate and the appropriate players have weighed-in. It is easy to get yourself in trouble by making knee-jerk decisions. This being said, one should never fall victim to paralysis by analysis – our job is to get things done and vision without execution is hallucination.
It is extremely helpful to have a knack for boiling complex issues down to their core and be able to share that information with diverse audiences. The world is increasingly volatile, uncertain, complex, and ambiguous and being able to navigate murky waters is a requirement of the job.
Always be aware of ways you can help the City Manager be successful and put them into action. Check your ego at the door and realize your job is to help foster the creation and perpetuation of a great community.
Your local government mentors


My father, Bob Bennett, worked as a City Manager in Round Rock for well over two decades and has been a mentor to me in many capacities since the day of my birth. I feel blessed because many young local government professionals actively seek out mentors like my father, and I got him by default. My dad never pushed me to go in to government and always allowed me to be myself and make my own mistakes. My dad is one of my best friends and I think that would be the case even if he was not a partial supplier of my genetic make-up.
Round Rock City Manager Laurie Hadley has been a great mentor, and now direct supervisor for me. Laurie has a knack for "calling it as she sees it" while remaining caring and nurturing to those around her. I think this skill-set is extremely valuable in a modern, diverse workplace. I know that Laurie is up to any challenge and I am happy to stand alongside her to help in any way I can.
Former Round Rock City Manager Steve Norwood is outstanding at building strong teams and I am honored he had faith in me to put me into a director position at a relatively young age. Steve is able to make a big decision and stand by it – a trait I have profound respect for.
There is a laundry list of local government professionals I have learned a great deal from in my career. I think it is imperative we strive to learn something instructive from as many personal interactions as possible. Sometimes you learn what not to do. Sometimes you look back on how you could have dealt with a person in a more constructive manner. At the end of the day, we are here to serve the people of our community, so constantly being aware of others and demonstrating that we do listen and we do care is something I take seriously.
Finding the right work/life balance is a constant struggle for many of us, what is your approach to maintaining your personal life while leading a successful professional career?

I am in a unique position because I am blessed with the opportunity to serve my hometown, so my professional and personal lives often intertwine. Having a positive, supportive work environment allows for an easier transition home in the evenings and for that I am extremely thankful. Conversely, my wife knows that duty can call any minute and she and my kids are supportive of the work I do. I feel my work / life balance is excellent.
(Complete the sentence) Local government is…. rewarding because you get to be part of putting in place programs and infrastructure that will be around for decades to come.
If we ever encounter you on an interview panel, give us a few specific tips for making a good impression.
Have fun and let your personality shine.
If you are at an in-person interview you have proven to be technically proficient and the decision then is as much "culture fit" as anything.
Always focus on why you are passionate about the job you are applying for in a genuine manner.
Remember to sell yourself, but also be aware that if you get the job, the place you are applying has to fit your personal mission and values. Never compromise your values. Never.
What does local government management look like in 2020?
I am a firm believer in the projections and ramifications of exponential growth in technology and computing power, as espoused by people like Ray Kurzweil, so when I talk about projections beyond 2020 stuff can get weird really fast. That being said, in 2020 technology will be more important than ever for city management. In the past 10 years we have seen smartphones change the way the world consumes information. The machines in our pockets have a depth and breadth of capabilities that is extraordinary. Essentially, service expectations are rising and local governments need to be entrepreneurial in our delivery of service – especially digital services like payments and reservations.
Help us out by suggesting three topics or speakers we should include in the #ELGL15 Conference.
Hans and Anne Marie Bleiker speaking about the systematic development of informed consent (SDIC)
A government technologist / futurist to talk about how they see local government in the year 2030
Ramsey Saad from the City of Round Rock to talk about building responsive GIS maps that people actually enjoy using
Finally, would you encourage your children to consider local government as a career?
I would definitely encourage my kids to pursue a career in local government if they showed an interest in serving the community. It is rewarding to know the people you work for each day are your family, friends, and neighbors. I think my father did a great job of including me in his role as City Manager, and looking back, it must have been awesome for him to have me around hoping much of the work he was tackling would benefit me and my family directly in the future.
What questions should we have asked you?


How long have you been a skateboarder?
I started skateboarding in college roughly 15 years ago and owned a skateshop for a brief period of time.
What personality trait do you think has been most valuable in your public-sector career?
Entrepreneurial spirit. I think it is important that government employees have an entrepreneurial spirit, so we can better cooperate with other public and private interests to create great communities.
Supplemental Reading

City Bonds & Communicating with Round Rock, TX
City of Round Rock – Assistant City Manager's
AppSense – City of Round Rock, Texas
Round Rock students design library of the future
Local Gov – Mobile and Social