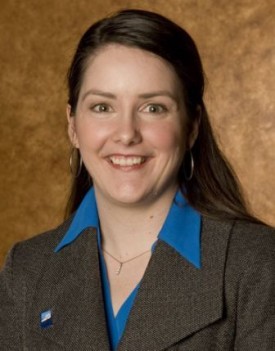 We're back with another installment of The Assistant series where we sit down with Assistant and Deputy City (& County) Managers to get their take on local government. Today we hear from Tansy Hayward, Assistant City Manager for the City of Raleigh, NC.

Back

ground Check
Assistant City Manager Tansy Hayward recently joined the leadership team at the City of Raleigh, NC, coincidentally an area where ELGL continues to expand its presence. Hayward is no stranger to her current role having previously served as Assistant City Manager for the City of Tacoma, WA. She attended the University of Kansas where she completed her B.A and obtained an M.P.A. in 2003. At Kansas, Hayward had the opportunity to intern with the City of Olathe, KS (another community where ELGL is no stranger!)
Upon graduation in 2003, Hayward was named the
recipient of the Dena Laurent-Sorensen Profile in Courage Award. Following her experience at Kansas, Hayward served as an intern at the City of Des Moines, IA ultimately ascending to a role as Management Analyst before her departure to serve as Assistant to the City Manager for the City of Tacoma, WA.
Hayward continued to excel in her role as Assistant City Manager serving along with the additional roles of Interim Deputy City Manager and Director of Neighborhood and Community Services at different points in her tenure as Assistant City Manager. She has been active as a leader in ICMA, as well as co-authoring a PM cover story addressing challenges facing local government management.
Background Check on Raleigh, NC
Connect: World Wide Web, Twitter, Facebook, YouTube
Raleigh, NC is known as the City of Oaks and also happens to be North Carolina's state capital. Now home to over 431,746 residents, Raleigh benefits from the presence of North Carolina State University and its location in the research triangle. Raleigh utilizes the Council-Manager form of government, with policy set by a Mayor and seven member City Council, two of which are elected at large. Raleigh is one of the fastest growing areas, no longer dependent upon the tobacco industry the area has leveraged its position in the Research Triangle to transition and attract an array of new residents. Something tells us if ELGL found its way to Raleigh, we could find something to do.
 Lightning Round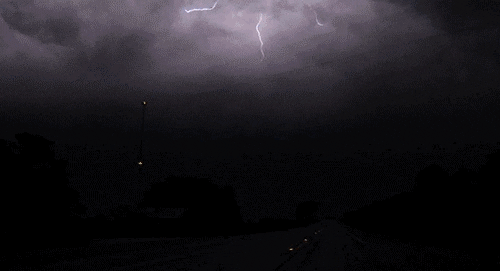 First concert you attended:
Teenage Mutant Ninja Turtles (seriously……)
Describe the inside of your car.
Front seat is usually presentable in case someone carpools to a meeting:
Peppermint gum always in the console
Jayhawk floor mats
Backseat is anyone's guess, typically:
At least one kid sweatshirt or jacket
DVD Cases
Discarded bottles or wrappers from snacks/ drinks on the go
Pendleton Blanket
Emergency kit
If ELGL visited Raleigh, where should we go to lunch? 
The Pit for low and slow NC style BBQ (I'm still learning, though)
Dream job as a child: 
Television news anchor
Book you are currently reading: 
Game of Thrones: Dance with Dragons
Before I die I want to… See the Kansas Jayhawks play in the Maui Invitational
Q & A with Tansy
Your first local government job:
My first local government job was a playground supervisor for the City of Lawrence, KS.  I made the "activity plan" for the week and ran the camp.  The kids were sweet and it was great working outdoors.
Three professional accomplishments that you are most proud of:
Initiated and planned the inaugural Olathe Civic Academy– this was in 2001, so the focus on citizen engagement was growing. It was a serious commitment to community capacity building that is continuing.
Formalized the City of Des Moines Performance Measurement system, including the first Performance Reports. The Performance Reports that I worked on in 2005 and 2006 were good examples of trying to make performance data more compelling and accessible for citizens.
Facilitated the City of Tacoma's Safe and Clean
initiative which connected employees from across departments with citizens to incubate new ideas to make the City safer and cleaner. The focus on community and interdepartmental collaboration also helped to build models of the behaviors that we wanted to reinforce.
Tell us about three projects that you are currently working on. 
I'm very much still getting my feet under me two months in- 3 concrete things:
Working with the other two Assistant City Manager's to facilitate the City of Raleigh's first city-wide strategic plan.
Partnering with Solid Waste Services leadership to address employee concerns expressed through a recent employee feedback
Working with Public Utilities and regional partners on water supply and quality planning.
Give us three tips for succeeding as an Assistant City Manager.
Look for great City Managers who can teach you a lot. If you don't have a strong mentor, find one in your region- lots of managers want to help pass on their knowledge and skill.
Look for developmental opportunities to fill the gaps in your own skill set. Volunteer to lead teams or assist departments in tasks- don't be shy to ask for more responsibility.
Recognize that you may be representing the City Manager in some cases, but be careful not to lose your own voice and perspective.
Your Local Government Mentors?
Craig Weinaug– the politics can be dicey and you have to be pragmatic
Susan Sherman– asking what is right for our community and employees is always the most important thing
Eric Anderson– trusting employees and the community to bring forward their best ideas and efforts opens new doors and opportunities
Ruffin Hall– refusing to have every answer/steer every effort, so that staff step up to their leadership obligations and opportunities
Finding the right work/life balance is a constant struggle for many of us, what is your approach to maintaining your personal life while leading a successful professional career?
As much as we all talk about it, I think balance is an illusion.  I accept that sometimes the balance tips one way or another between our personal and work lives and that the balancing feels particularly tenuous in particular seasons of life or work cycles.  While I value balance, I am lucky to have a supportive family that values the work that I do.  In my case, I tend to work long hours during the week, but try to hold my weekends more sacred.  All that said here are a few concrete things that have helped me:
Occasionally (3-4 times/ year), I bring my daughters by the office- I like them to have a sense of the people that I am working with.
As my girls have gotten older, when there is a weekend or evening community meeting that I need to attend that has some level of "fun factor," I will bring one or both of my girls- they typically have enjoyed being exposed and like learning about the work I do.
I don't set myself up to feel guilty. If I think time will be tight to make a concert or an athletic event- I tell my kids up front- of they know not to expect me, they move on and are usually excited to share photos, video or stories later.
I have prioritized at least one vacation day each year for a school event where I get to spend time with my kids-a field trip, field day or something similar that is identified with lots of notice.
(Complete the sentence) Local government is….a profession that provides continual learning and growth opportunities due to the scope and impact of local government services.
Help us out by suggesting three topics of speakers we should include at a future ELGL Conference.
The role of administration in issues of equity and inclusion in our organizations and communities: Julie Nelson
Rule/ policies to optimize employee discretion and performance: Leisha De-Hart Davis
If we ever encounter you on an interview panel, give us a few specific tips for making a good impression.
Don't bring written materials (work portfolios, your personal philosophy, copies of application materials) unless you are specifically asked to do so.
Don't list on your resume or refer to campaign experience in your past.
Take notes of key elements of questions and make sure to address the questions that you are asked.
Ask a thoughtful question that would help to evaluate your fit with the community/ or organizational culture.
Don't ask what the next step in the process is (I can guarantee that you'll be told and you don't need to waste air in the interview).
What does local government management look like in 2020?
We will be working more regionally and inter-jurisdictionally.  We will be relying more highly on technology.  Service delivery methods that capitalize on partnerships will likely continue to increase and evolve.
Finally, would you encourage your children to consider local government as a career?
I will encourage them to find professions of service to others that they find fulfilling and challenging.  I would consider it the greatest compliment if one was to consider a career in local government.
What questions should we have asked you?
What are our individual and collective obligations to the profession and our peers?
How do you keep focus on the community's best interest despite a contentious environment?
Supplemental Reading
How Ordinances get passed in the City of Raleigh
Tacoma's Assistant City Manager leaving for North Carolina
Tansy Hayward: Assistant City Manager Profile