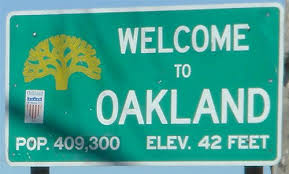 What is an Assistant to the City Manager? In between other duties as assigned, council meetings, and a bewildering assortment of public inquiries, ELGL members identify the essential functions of the position.
 

Background Check
Chantal Cotton Gaines (LinkedIn) currently
serves as Assistant to the City Administrator for the City of Oakland, CA. An active ICMA Member since 2009, Chantal is a graduate of the University of Michigan where she not only completed her undergraduate degree but a Master's of Public Policy (MPP) and a Master's of Urban Planning (MUP).  Her first local government experience allowed her to take a hands on role with program evaluation and economic development as an intern for Washtenaw County.
After completing her degrees, Cotton gained a breadth of experience working in City Manager's Offices in Ypsilanti, MI and College Park, MD. In these experiences she built valuable local government skills focused on data collection and analysis, engaging residents, advocating for local government legislative interests, and website content management. She's now gone coast to coast with her local government career, currently serving the City of Oakland, CA where she focuses her efforts on diverse projects including seismic retrofits, public safety, and departmental needs, such as succession planning.
Lighting Round
  Your First Job?
My first government job, outside of interning in my local congressman's district office, was working for Washtenaw County's Community and Economic Development Department as a program evaluation intern for a program called "Barrier Busters." The program worked with a large network of service provider agencies in the county who provided assistance to those most in need.
Last concert you attended?
While living in Washington, DC a few years ago, I attended an Alicia Keys concert with my husband. My favorite concert of all time was the Stevie Wonder concert I attended at the Concord Pavilion in California.
Book you are currently reading? 
I am reading The New Jim Crow. The book talks about the issue of mass incarceration in America and how we have created a lower class citizen through the criminal justice system.

Favorite restaurant in your community?
 In Oakland, I really enjoy a donut shop called Donut Dolly and the grilled cheeses at Dogwood bar.
 

The Job
What are three projects you are currently working on?
One major project that I do is working directly with all of the external services departments on policy, program and budget needs and general issues. In addition, I am working on expanding marketing of the City's Municipal ID program. Another project that I do is staff a committee related to public safety and violence prevention.
Who do you report to? What is your place on the Org Chart?
I am one of many Asst. to the City Administrators. I report to the Assistant City Administrator who reports to the big boss. In our organization, Asst. to the City Administrators could report to the Assistant City Administrator, the City Administrator, or a division director within the City Administrator's office. It varies depending on the person's specific duties and the preference of the City Administrator.
How do you interact with City Departments? 
Very well and often. That is a major part of my role.
Networking
Aside from a City Manager, who are three professionals or peers you connect with on a regular basis?
I often seek comradery with other people in roles similar to mine. They understand the situations that I am going through and offer useful helpful hints. I also talk to people who work in communities like my community. As a mid-size urban community with specific challenges and excitements, it is nice to talk to others who can present solutions they've pursued in similar circumstances. Lastly, I seek to connect with close friends outside of the profession who offer me different perspectives on situations and remind me of why I am passionate about serving at the local level.
Did you attend any conferences as a student? Do you attend any now?
Yes and yes. As a student intern, I would go to a day or two of local conferences. I was able to do that because my first City Manager really encouraged me to grow within the profession by constantly learning more and connecting to others. As a professional, I think it is important to continue going to conferences to refresh yourself, reconnect with your passion, and commune amongst peers. I was happy to attend the 100th Anniversary for ICMA this year. It was a blast.
How do you recommend reaching out to someone for career advice?
Like Nike, just do it. What I've found is
that most people want to tell their story and would love to talk about things they could have done better and things that they thought they did particularly well. I have been fortunate to have great mentors who I check in with regularly and they recommend other people that I should also reach out to. If I didn't have a mutual colleague to introduce me to someone, I just find a way to respectfully reach out to them and let them know that I am looking forward to learning from them.
Best three questions to ask when connecting with a City Manager?
What motivates you to continue doing this kind of work?

What path did you take to get to where you are now?

How did you incorporate your life passions into your work as a local government leader?
Getting the Job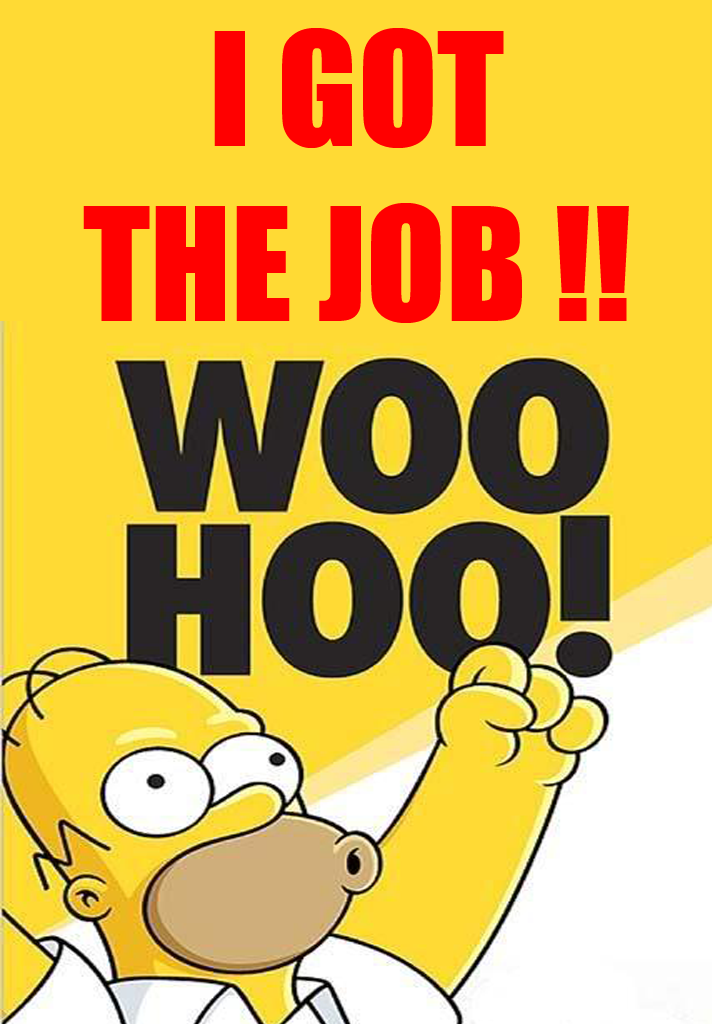 Preparing for an interview, three pieces of advice.
Research the community, the leaders, and the issues.

This helps you determine if you really want to be there, if you think you are a good fit, and it helps you provide relevant examples during the interview.

If possible, find out who will be on the interview panel.

If not specific names, at least find out how many people will be present.

Prepare a simple portfolio of some accomplishments you are happy about.

At the end of the interview, provide copies of the portfolio to the panel explaining that these are examples of things you have done well that you wanted to share with them.
How many jobs should I be applying for?
It is up to you. Be honest and genuine in your application materials, use a specific cover letter for each job (one size does NOT fit all jobs), and really put your all into the applications for the job(s) you really want. The last thing you would want to happen is that you try so hard to apply for all jobs that you end up not portraying yourself well enough in the application for the job you really want.
What job titles should an MPA student be considering?
There are a lot of options. You could look at analyst jobs, assistant to jobs, management assistant jobs, fellowship jobs, human resources specialist (or other specialist jobs in other departments), policy aide, council assistant, accountant, performance auditor, etc.
Most difficult thing about getting the first job?
Probably the waiting. If you aren't hearing back as quickly as you think you should, you can follow up with the agency – but – only do so in a respectful way and not too often.
The Transition
One day you're a student and one day you're a gainfully employed City employee, what changed?
I didn't experience a massive "oh my" moment transitioning from school to full time work. I think that is because I interned through most of graduate school in a local government as well as the fact that I took school pretty seriously with what I was looking to accomplish from it. So if you are focused in school on the traits and skills that will most benefit you for the job you hope to get, the transition shouldn't be too hard. That is, unless you wore sweatpants to school every day and only took evening classes as a full time student. J
What skills/traits do you think you rely on most to be successful in your job?
I rely most on my writing skills. The
power of being able to accurately convey your points in written words cannot be understated. In addition to writing, being able to collect and analyze information is also an important skill I use. It allows you to make more sound decisions. As for traits, I rely most on the power of active listening. If you actively listen, can understand the situation, hear the issues going on, and build solutions based on the real problem. Such a trait is good to have.
Best practical experiences vs. Academic experiences.  
The projects that help me grow as a professional are the ones where I work with other stakeholders and colleagues toward a common solution. These projects are a constant reminder that everyone has something to offer the team and no one individual has all the answers.
As for former crucial classes, I would say field, presentation, writing, and specific skill classes were most crucial. In college, I made it a point to take experiential classes which allowed us to work in the field. These classes often included some sort of project that involved us working with a local nonprofit or government agency, included a service project of some sort, and also included presentations by people actively working in the profession. Those classes gave me real world experience in a controlled environment and also introduced me to thought leaders in the field.
I had a class that focused on great PowerPoint and presentation skills. While this seemed very mundane at the time, it has helped me in council presentations and public speaking in my professional life.  Lastly, as I mentioned in a previous answer, the classes that required lots of writing were also greatly beneficial as well as the classes that taught me a specific skill such as GIS or Photoshop.
Supplemental Reading
"Assistant To" Archives