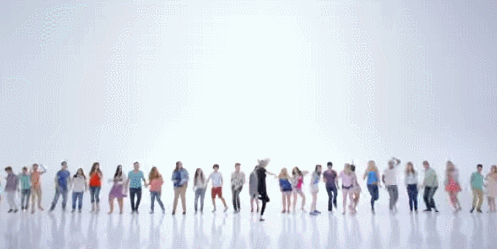 [vc_row full_width="" parallax="" parallax_image=""][vc_column width="1/1″][vc_column_text]What is an Assistant to the City Manager? In between other duties as assigned, council meetings, and a bewildering assortment of public inquiries, ELGL members identify the essential functions of the position.
Background Check
Jamie Ludovic
Assistant to the County Manager – Washington County, WI
Jamie Ludovic (LinkedIn & Twitter) completed her undergraduate studies in Public Administration at the University of Wisconsin – Lacrosse before obtaining her MPA at Northern Illinois University in 2010. While working towards a MPA, Ludovic complemented her classroom experience with an internship at the Village of Downers Grove. At Downers Grove she gained hands on experience assisting the the village through a period of financial distress. Upon graduating, Ludovic received the distinction of being named an L.E. O'Connor Fellow and working with the Village of Howard, WI.
Ludovic next landed at the Village of Montgomery, IL where she served as Assistant to the Village Manager and Assistant Village Manager. At Montgomery her day to day included assisting with village operations, as well as budget management and labor relations. Her experience as Assistant Village Manager prepared Ludovic to take on the duties of Budget and Special Project Manager at the Town of Garner, NC. At Garner, Ludovic's accomplishments included creating the town's first risk assessment, starting an internal audit, and implementing fiscal health tools.
This March, Ludovic made the move closer to home when she accepted the position of Assistant to the County Administrator for Washington County, WI. Ludovic is passionate about local government and describes it as "where the rubber truly meets the road", achieving results and implementing policies that improve communities.
Lightning Round
My first job was.….Lifeguard.
The last concert that I attended was….If it's July 18th, Taylor Swift.  I'm a huge fan.
I am currently reading……Blue Ocean Strategy (Thanks ELGL) and Goodnight Moon (Every Night)
The Job

What are three projects you are currently working on?
Health Department Merger. Studying options to better share services and equipment with neighboring counties to reduce spending is a priority for us. We are currently working on an IGA for a multi-county health department that will maintain services at a lower cost for residents.
Priority Based Budgeting. Washington County will be the first County government in the State of Wisconsin to implement priority based budgeting through the Center for Priority Based Budgeting. We recently completed strategic planning and are working on validating our results to be used during the process.  Priority based budgeting will provide a comprehensive review of the entire County organization by identifying every program offered, the costs of those programs, and the relevance of those programs on the basis of the County Board's priorities.
RFP for Staffing Services. Washington County is currently evaluating staffing services that can be utilized as an alternative to hiring County employees for certain positions in the Facilities division.
Where does your position fall on the organizational chart?
I report to Joshua Schoemann, County Administrator.
How do you interact with City Departments?  
My position manages the Facilities Division, Information Services Division and Emergency Management Function.  As internal services, I work closely with Department Heads to meet their needs and develop budgets for these areas.
Networking

Aside from a City Manager, who are three professionals or peers you connect with on a regular basis?
Mostly, I try to stay connected with past colleagues. This includes Deputies, Analysts, City Attorneys and Finance Directors that I worked closely with. Two of my former employers had city manager transitions and I am thankful for my experience working for 7 different City Managers in 6 years.
I am also very fortunate to have been part of the formation of the Legacy Project in Illinois, Advancing Women in Local Government. The Legacy Project in Illinois plans the annual women's conference, networking events and professional development targeted at women in the profession. Rachel Lange Skaggs (my former co-worker) co-authored with Heidi Voorhees the #13percent article published by ICMA. I consider many of these remarkable women to be my friends including Anne Marie Gaura, Rachel Skaggs, Heidi Voorhees, Kim Nelson (UNC Professor now), Katy Rush, Robin Weaver, Dawn Peters, and many more.
Did you attend any conferences as a student? Do you attend any now?
As a student, I attended ILCMA and ICMA conferences.  I continued to attend WCMA, ILCMA, NCCMA  and ICMA conferences in my first jobs.  I've been in Washington County 3 months so hope to attend conferences in the future.
How do you recommend reaching out to someone for career advice?
The best way to build relationships is to open up about the things that just "don't sit right"/the things that you get emotional about.  I find that I get my best advice, build the most trust and build the best relationships when I'm feeling really frustrated and ask questions.  "I'm really mad about this and I want to send a pointed e-mail but you've probably encountered someone/something like this. . .what do you think I should do?"
Best three questions to ask when connecting with a City Manager?
I noticed ______(insert observation about one of the elected officials or department heads), what's going on there?
Why did you do it that way?
If your community was a high schooler, describe their personality?
Getting the Job
Most difficult thing about getting the first job?
It's difficult to transition at the same employer from "intern" to "analyst."  You are bound to make mistakes at your first job so when you feel like you've outgrown your role/need more challenges, you're better off moving communities so that your former status doesn't stick with you.
Three pieces of advice in preparing for an interview.
1. Fill in the blank.  Don't hire me if you are looking for ___________________.  Make sure you work that into the interview if you think they might be looking for that.
2. Balance preparation without sounding rehearsed.
3. Be yourself.  You want your personality to shine through the interview.  I never want to get a job unless the employer knows what they will be getting.  Fit is very important.
How many jobs should I be applying for?
It depends.  If you need a job, as many as possible.  You can learn things from every community.  If you have a job, be selective.  Eventually, you're best off in a community that you love.
What job titles should an MPA student be considering?
Title doesn't matter but location of the job does.  Try to get in the Manager's Office.  I was a Budget and Special Projects Manager in the Town Manager's Office and that title had its advantages.
The Transition

One day you're a student and one day you're a gainfully employed City employee, what changed?
It didn't really happen like that for me. It was more like one day you're a City employee and a student and the next day you're just a City employee. Mostly, you get a lot of your free time back.
What skills do you rely on most to be successful in your job?
Strong communication skills and a short memory ("Shake it Off")
Practical experiences vs. academic experiences.
I did Financial Forecasting as an intern in Downers Grove and it is still some of my best experience.  I would recommend that every MPA takes Governmental Accounting.  That was one of the most useful classes that I took.
Supplemental Reading
Montgomery Hires New Assistant to the Village Manager
Featured KN Profile: Jamie Ludovic
Budget Leaders leaves post in Garner
Assistant To Archives
[/vc_column_text][/vc_column][/vc_row][vc_row full_width="" parallax="" parallax_image=""][vc_column width="1/1″][/vc_column][/vc_row][vc_row full_width="" parallax="" parallax_image=""][vc_column width="1/1″][vc_empty_space height="32px"][/vc_column][/vc_row]