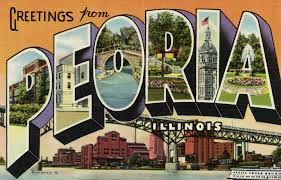 What is an Assistant to the City Manager? In between other duties as assigned, council meetings, and a bewildering assortment of public inquiries, ELGL members identify the essential functions of the position.
 

Background Check
Kate Green
Assistant to the City Manager – Peoria, IL
Kate Green (LinkedIn and Twitter) currently serves as Assistant to the City Manager for the City of Peoria, IL. As an undergraduate student Green completed policy and advocacy focused internships while pursuing Political Science and History studies at Bradley University. In her final year at Bradley, Green garnered first hand experience with local government, the chamber of commerce, and port authority as an intern with the Heartland Partnership economic development council. Completing key internships as an undergrad exposed Green to stakeholder relations, policy development, legislation tracking, and the fundamentals of research.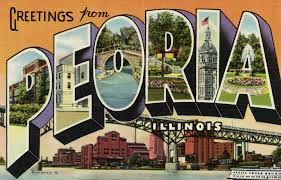 After graduating, Green went on to attend the University of Illinois – Springfield and obtain a Master's of Public Administration. Her academic pursuits in Springfield were complimented by an internship with the Illinois Auditor General. Building upon her previous experiences, this unique internship opportunity offered Green an opportunity to refine her skills and become adept at preforming program and management audits.
In March 2013 Kate Green made the move back to Peoria when she accepted a position as Assistant to the City Manager. As a member of the City's leadership team she assists with agenda management, strategic planning, budget development, communications, intergovernmental relations and as you may have already guessed an array of special projects. In her two years at Peoria she been involved in a number of exciting projects including the launch of a partnership with NextDoor and Peoria being designated as an All American City for the fourth time.
Lightning Round
My first job was.….
I took my first formal job as a hostess at a local restaurant when I was 15. My sister was kind enough to drive me to and from work. As soon as I was old enough, I was promoted to server and started making the big bucks! Well, it felt like the big bucks back then.
The last concert that I attended was……
This past September, I went to a concert on the Peoria Riverfront featuring the Kopecky Family Band. Peoria has a great local radio station that highlights emerging talent, and this was the second time they brought the group to town. Keep doing what you do, WWCT!
I am currently reading……
While I really enjoy a good fiction novel to wind down at the end of the day, I am excited to say that I am currently reading up on European travel guides. My husband and I are traveling to Europe for the first time this fall, and we are having a tough time choosing which cities we are going to visit. There are a couple that we will definitely hit – I'm a history and political science geek, so Athens is of course at the top of the list – but I'll happily take any advice on additional cities!
My favorite restaurant is…..
There is a local restaurant across from Bradley University that I fell in love with while I was in undergrad: One World. This place is seriously the best. If I didn't still live in Peoria, I bet I would be making trips back just for the food at One World. If you're ever in Peoria, you've got to try it!
 

The Job

What are three projects you are currently working on?
A number of big projects hit my agenda at the beginning of the year. A few that I am working on right now are:
Performance Management System – Last year, I was tasked with finding a way to track the City's performance in a meaningful way. That was the beginning of the City's Performance Dashboard. We have decided to grow the efforts and have now subscribed to ICMA's Insights program. The next step will be to integrate the analysis of the data with decision making. We are venturing into the realm of value streams and targeted goals so that we are able to demonstrate to the public the progress we are making on both our daily work as well as long term initiatives.
National Citizen Survey – This is the second year that Peoria will be taking part in the NCS. The City Manager believes in the importance of keeping a pulse on the wants and needs of the community. The survey helps us understand how citizens feel about both everyday services as well as larger challenges the community is facing. We will use the information collected from the survey to help structure our annual strategic plan.
Citizen Engagement in Budget Development –
As I mentioned, the City Manager as well as the Council believe in the importance of getting feedback from the community. Our last budget was the first biennial budget prepared by the City. For the next biennial budget, we are working to increase the level of input we collect from citizens. From a web platform to in person meetings, we are formulating a strategy to reach out to as many members of the community as possible. With the budget challenges that cities across the country are facing, it has never been more important to hear the community's voice when shaping priorities.
How do you interact with City Departments? 

I am fortunate to work with the City's leadership very regularly. All of the special projects that I work on involve multiple Departments. Sitting in the City Manager's suite helps as well, as I get to see many of the Department Heads on a daily basis. I've developed great relationships simply because of where I sit.
Who do you report to? What is your place on the Org Chart?
I report directly to the City Manager, but I don't have any supervisory responsibilities, so I'm kind of hanging out by myself on the org chart!

Networking

Aside from a City Manager, who are three professionals or peers you connect with on a regular basis?
While this may sound a bit trite, my husband
is my first go-to. I value his opinion and find his guidance to be so helpful, not to mention his support. I also turn to Joe Dulin, the City's Assistant Community Development Director, on a regular basis. The poor guy is probably tired of talking to me! He is a great sounding board when it comes to thinking out ideas. I am also very lucky to have a City Manager and an Assistant City Manager that both adhere to an open-door policy. When it comes to development within the field, I know their experience and advice is second to none.
Did you attend any conferences as a student? Do you attend any now?
I didn't attend any conferences as a student, but I would highly recommend it. From networking to learning more about the profession, I think it is a great way to begin to define your career path.
I do go to conferences now, most recently the Performance and Innovation Summit that was held in Louisville, Kentucky. It was a tremendous experience as I was surrounded by 500 peers who are passionate about creating positive waves in the local government space.
How do you recommend reaching out to someone for career advice?
Since I've been in the City Manager's Office, I have been extremely impressed by the individuals with the audacity (I mean that in a good way!) to reach out directly to our office to set up a time to meet with the City Manager or Assistant City Manager. One of the tenets of public service leadership is to continue the tradition of strong management by mentoring the next generation. So many leaders in the public sector are willing to talk and share advice, all you have to do is ask!
Best three questions to ask when connecting with a City Manager?
What is the biggest challenge you see facing local governments in the next 1, 5 and 10 years?
How do you stay up-to-date on current developments in the field?
How did you know you were ready to make the jump into the Manager role?
Getting the Job

Preparing for an interview, three pieces of advice.
First, you have to land the interview. Make that resume shine! I cannot emphasize enough the importance of a well-crafted, grammatically correct resume. If you don't make it through the initial resume review, you won't make it to the interview round.
Develop an understanding of the basics of the organization. Find out if they have a strategic plan posted. Look into the core functions of the organization. I'm always impressed when an interviewee is prepared to ask questions about how the job they are applying for can contribute to the mission of the organization.
Display your passion during your interview. Even if someone doesn't have a skillset that exactly aligns with the job functions, a good candidate can likely pick up the skills on the job. A passion for public service can be the deciding factor between candidates.
How many jobs should I be applying for?

There is a difference between how many jobs and what kind of jobs someone should consider. I'd like to tackle the latter because I've heard it from many peers lately. If you already know what Departments you enjoy or what role you would like to take on, you may need to expand the geographic boundaries of your job hunt to find the right posting. Conversely, if you are open to getting your foot in the door within a specific city or region, you can consider a number of different roles. Many local governments had to remove middle management positions during the recession, so you might find an entry level job that you can expand on by taking on additional responsibilities. The key is to be open-minded. Don't dismiss a job posting just because you don't like the title.
What job titles should an MPA student be considering?
My best advice is to consider all of them! Roles that were traditionally reserved for individuals with high school degrees are now being filled by those with undergraduate and advanced degrees. Look past the title and consider what value you can provide to the organization in that role, and what experience you will get that will create the foundation of your career.
Most difficult thing about getting the first job?
Making sure that you have prepped yourself with real world experience. Employers like to see it so that they understand a candidate is capable of doing a good job, and what skills he or she possesses. Even if you have to take an unpaid position for a while, those experiences will bolster your resume and your interviewer's confidence in you.
Transition

One day you're a student and one day you're a gainfully employed City employee, what changed?
My paycheck. But in all seriousness, I
was fortunate to have a great transition as my master's program included a paid internship with a State agency. I worked for the Office of the Auditor General in the Performance Division. My supervisors and audit managers were great about turning over work so I could gain real experience in the field. It not only improved my standings amongst peers in the job market, but it also increased my confidence and helped me to define where I wanted to go next in my career. I would suggest that anyone going into an advance degree program couples that opportunity with practical experience. This creates a smooth transition from fulltime student to gainfully employed member of the work force.
What skills do you rely on most to be successful in your job?
A liberal arts degree, in my opinion, provides a person with the skills necessary to think. I know what you're saying to yourself: doesn't everyone know how to think? My answer is no, at least not to the level that is developed by a strong education. It is so powerful to be able to analyze a situation. From identifying a problem to implementing a solution, every step of a project requires an individual who can ask the right questions and find the right answers.
Best practical experiences vs. Academic experiences.  

In terms of practical experiences, my internships take the cake. I ended up completing four of them before I graduated with my master's degree and started on fulltime with the City of Peoria. I cannot claim that it was intentional, but I ended up having internships at the national, state and local levels. This breadth of experience helped me to pinpoint where I wanted to go with my career.
While I remain steadfast in my statement above that the ability to think critically was the best lesson I learned from academia, there were also a few courses that were necessary to understand the fundamentals of government. My budgeting and collective bargaining classes come to mind immediately. The evolution of public administration as a field of study was a great course as well, and I believe it will become even more important as the paradigm about effective management strategies continues to evolve.
Supplemental Reading
Bradley University promotes civic engagement
Celebrating women in leadership
Delegation from Botswana visits Peoria
Peoria celebrates year as All American City
"Assistant To" Archives