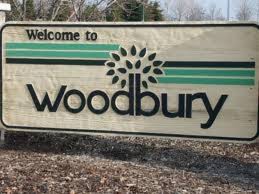 What exactly does the Assistant to the City Manager do? In between other duties as assigned, council meetings, and a bewildering assortment of public inquiries, several ELGL members have collaborated to identify essential advice for the MPA student with aspirations of one day having a job. Ryan Adams, Irving, TX, Nathan Mosley, Wheat Ridge, CO, and Julie Eckenrode, Carrboro, NC provided their insight, next up – Mary Van Milligen, Woodbury, MN.
Background Check
Mary Van Milligen (LinkedIn) is no stranger to life in local government having grown up in a family dedicated to service in Skokie, IL and Dubuque, IA. After completing two terms with AmeriCorps and a degree in English from the University of Iowa, Van Milligen  further pursued her inherent passion for public service and enrolled in the MPA program at Northern Illinois University. She currently serves as the Assistant to the City Administrator in Woodbury, MN and is also a 2013 recipient of Hamline University's Rising Star in Public Administration award.
Lighting Round
Your first job? Waitress at Dubuque Family Restaurant (I was 14)
Last concert you attended? Devil Makes Three
Book you are currently reading? The Signature of All Things by Elizabeth Gilbert
Favorite restaurant in your community? Tanpopo – it's an authentic Japanese noodle shop
The Job
What are three projects you are currently working on?
Leading a staff committee towards developing a three year strategic plan to make our organization more diverse and inclusive.
Managing a citizen task force which is determining how we will pay for our roadways over the next ten years and resolve a $20 million gap in funding over the next 5 years.
Developing a plan (with the help of my trusty engineers) on how to conserve water, as the laws around water appropriation are shifting and may impact our comprehensive plan for growth.
Who do you report to? What is your place on the Org Chart?
I report to the Administration Services Director,who manages Administration, Communications and Human Resources. I also receive a lot of my project assignments from the City Administrator.
My peers in the organization are first and foremost, our second Assistant to the Administrator, Tyler Burkart. I am lucky that my organization has two Assistant to the Administrators, but doubly lucky to have the other Assistant to be Tyler. My other peers are Department Heads, Tyler and I attend all department head meetings and advise as needed.
How do you interact with City Departments? 
I interact with them on a project basis, especially when an issue becomes high on the Administrator's and Council radar. Whenever I work with departments, I make sure I understand their goal and be as helpful in meeting that goal as possible. I think positioning myself as someone who is 'helpful' is part of what makes me successful in the position. That way, when I disagree – people know I'm just trying to improve our solution.
 

Networking
Did you attend any conferences as a student? Do you attend any now?
I have attended the ICMA Annual conference, local MCMA state conferences for the last 5 years. I also attend training and conferences as needed when it will improve my performance. I strongly recommend putting in a request when you see a training or conference that will benefit your organization and career development. If it's not the right fit, your supervisor will say no. Just make sure to clearly outline how it will benefit your organization if you attend. I've attended some great trainings just because I asked.
How do you recommend reaching out to someone for career advice?
Call them! I love to answer questions and talk to perspective future managers. Just always ask if the time is convenient and if not, set up a time to return the call.
Three questions to ask when connecting with a City Manager?
1. What project in your career did you learn the most from working on?
2. What is the biggest challenge right now in your organization?
3. Have you gone on any fun vacations lately? (If you're just drilling them about work, you're not building much rapport!)
Getting the Job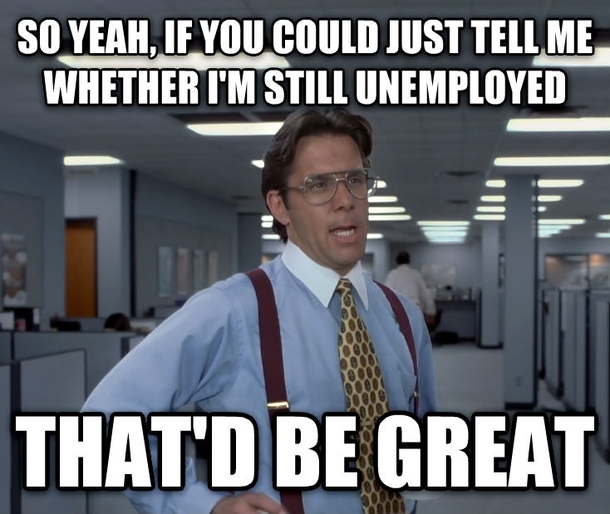 How many jobs should I be applying for?
Depends…  Start by applying for the ones you want the most and broaden your scope from that point.
Preparing for an interview, three pieces of advice.
Don't worry if you don't have done all the duties listed on the job description, you will learn if you work hard and have the right positive, public service attitude. That said, be able to talk about your skills that will help you learn quickly and that have made you successful in the past.
Prepare information about how having you as an employee will benefit them, meaning first you have to find out what they need.
Make sure you're answering the question and not just saying what you want them to know. LISTEN!
What job titles should an MPA student be considering?

Analyst – in any department, but administration, finance and planning are the easiest to transfer to future manager positions; assistant to the manager/administrator, assistant manager/administrator, or some like to apply for a manager job in a smaller town.
Most difficult thing about getting the first job?
It's challenging to have confidence when you have limited experience but look for jobs with development opportunities a talk up how you have used the appropriate skills in other aspects of your life.
The Transition
One day you're a student and one day you're a gainfully employed City employee, what changed?
My stress level was more manageable. In graduate school, I always had a paper to write or material to read. In a fulltime job, crazy busy times and more relaxed times fluctuate based on major projects, budget season, etc.. It feels good to leave work after accomplishing a lot and know that I don't have to do anything until tomorrow.
On the other hand, your results and the way you work with people will define you in the workplace so slow down, collaborate, listen and find ways to work well with others, even if you have contrasting goals. That wasn't as necessary in graduate school, it was more about completing MY project.
What skills/traits do you rely on most to be successful in your job?
My ability to see others perspectives and find mutually beneficial solutions. My enthusiasm, passion and drive. My ability to see the big picture and results/solution oriented thinking. Skill can always be learned, it's the traits that matter the most.
Best practical experiences vs. Academic experiences. 
My most beneficial classes were on budgeting and finance. If I could go back, I'd take more of them.
My best practical experiences are when I get to lead a project in an area outside my familiarity. I'm lucky to have supervisors that trust me to take on projects and allow me to make mistakes. I think the trick to navigating these successfully is 1) making sure you understand the big picture and politics surrounding the project, 2) be honest when you're stuck and need help; i.e. as lots of questions, 3) recognize that almost all projects are done as teams because we're not experts in administration and credit your team for your work.
Supplemental Reading