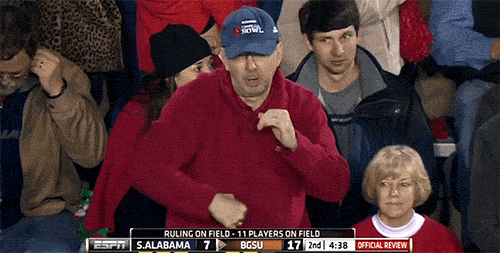 Matt Yager has created a bowl pick'em challenge for ELGL members. Don't know anything about college football? Even better, we definitely want you to participate. Know a lot about college football? We guess we have to let you participate.
Here are the details:
The top 3 finishers and the last place finisher will have their choice of gifts including #ELGL15 swag, books, and gift cards.
Select who you think will win each game.
And, in the immortal words of this coach, make sure to be a DOG!